circuit workouts
. I find it oddly enjoyable to assemble a challenging workout with lots of different exercises. I know most circuit workouts will fly by since each exercise is only done for a short amount of time before it's onto the next!
Today's circuit workout was no different. It passed by in a flash!
I created a circuit workout that is awfully similar to my Jumping Jacks Circuit Workout, but the exercises in this workout were primarily cardio and core exercises with 60 seconds of jumping jacks thrown in between.
I'm also having a field day creating workout images in PicMonkey lately if you haven't noticed. I told you it's one of my favorite blogging tools!
For my at home workout fans, the above workout can easily be done in your living room! No equipment is needed except for an exercise ball for one of the exercises, but you can simply do the crunches without the exercise ball to make it work for you.
Breakfast
Breakfast this morning started with a banana that I grabbed immediately when I walked through the door.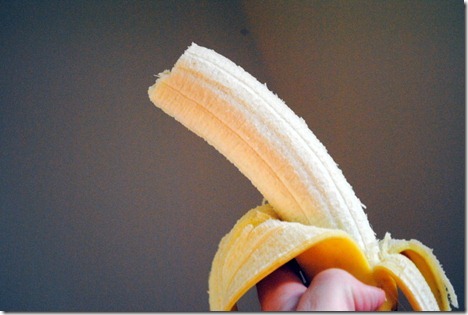 I also made myself a bowl of scrambled eggs with mozzarella cheese, onion, red pepper and zucchini.
Delicious!
Time to dive into a new freelance piece before our landlord swings by the apartment for a walk through around 11 a.m. We're staying put in our house for another year and he wants to make sure everything checks out before we sign the lease again. Can't wait to show him the dishwasher that cleans one out of every 20 dishes!
Question of the Morning
If you currently rent an apartment or house or rented in the past, do you have any crazy landlord stories to share?
My first landlord in Orlando was a dream. I loved her. When Ryan and I moved into our first apartment together, our landlords were a treat and, as we found out after we moved in, had a habit of taking tenants to court over ridiculously mundane things. The landlord at our third Orlando apartment was really nice and laid back… but then we had the whole mouse in the house issue, so that was fantastic.

I know it might sound strange, but I really, really like creating new