Our vacation is officially underway. I'm blogging from the sky, about three hours into our five-hour flight from Miami to Lima. (This post will be published once we land and I have internet access again.)
Today has been a day of travel. While waiting for hours in an airport might normally be not-so-fun, when you're traveling with five of your favorite people, it becomes a little bit more of an adventure. Especially when your husband's fear of flying compels him to coerce your dad into spending half of a long layover in Jose Cuervo's Tequileria. (For what it's worth, Ryan is actually doing much better with his fear of flying. Thank goodness!)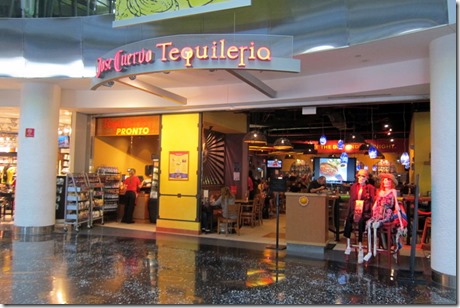 Right after we arrived at the Miami airport, we wasted no time finding a spot to sit down and order lunch. We all agreed that Mexican food sounded appealing and grabbed a table at a restaurant in the terminal. (I cannot remember the name, but it had a Corona theme.)
We ordered beeritas to kick off the vacation!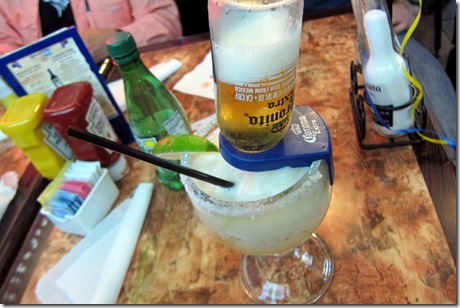 I love margaritas but have never had a beerita before and I must say I am a fan. 
For my main meal, I ordered the taco salad which was delicious.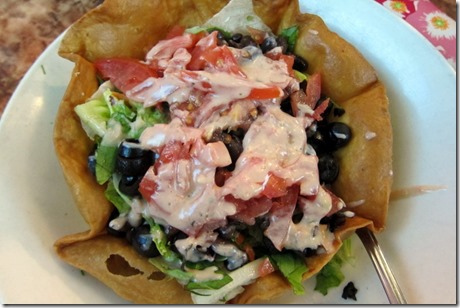 My mom and sister ordered the exact same thing and we all agreed that the salad was a winner. The crispy shell was the highlight!
Once we were full, we hung out at the gate until my dad, Ryan and I decided to pass the time in Jose Cuervo's Tequileria. A little after 4 p.m. we headed back to the gate, boarded the plane and settled in for the long flight.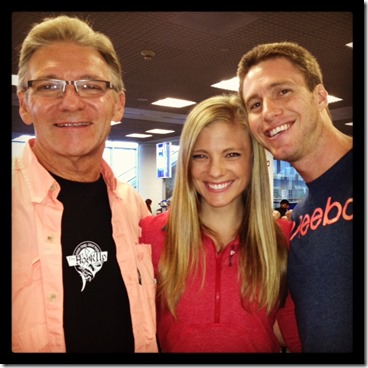 Within an hour or so of our departure, dinner was served.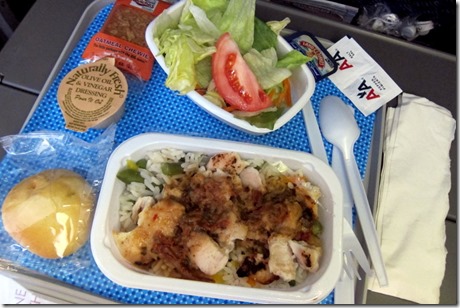 Based upon appearance alone, I had a feeling I wouldn't like this meal very much, but I was pleasantly surprised and ate almost all of it with the exception of about half of the roll because it was quite dry.
Now I'm hoping to power down my laptop and finish reading the rest of Mindy Kaling's book.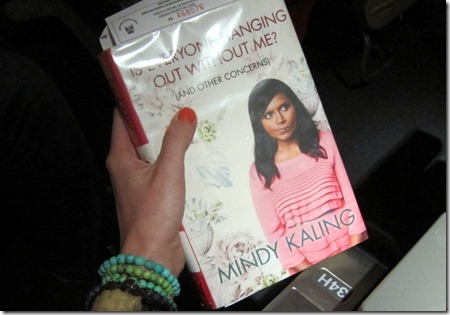 I started reading it on the flight to Miami from Jacksonville and was instantly hooked. I've laughed out loud a lot! The book is basically a series of humorous stories and essays and is a very fast read. (I have about 40 pages to go.) If you're looking for a fun book that is easy to read and will make you laugh, I highly recommend it!
I'm also hoping to sneak in an hour of sleep before we arrive in Lima. Tomorrow is going to be a very full day and I want to have lots of energy!
Goodnight!