I don't think I've been this excited for a weekend at home in Orlando in a while. We seriously need a few days to get our life back together after our wedding and whirlwind honeymoon!
We got the ball rollin' early this morning with a workout at the gym. I took a BodyPump class and followed it up with 15 minutes of light cardio on the elliptical while reading the latest issue of Cooking Light.
Then it was time to head home for breakfast!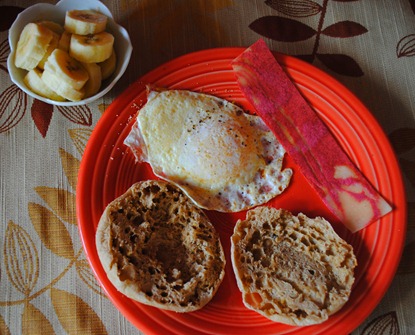 On the menu for this morning:
Dippy egg
Whole wheat English muffin
Sliced banana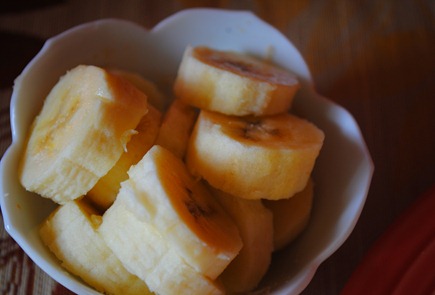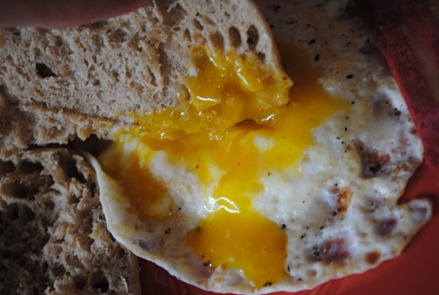 After we had a little somethin' somethin' in our bellies, we leashed up Sadie for a walk.
We made it a point to swing by the grapefruit tree about half a mile from our apartment so I could snag one to enjoy when we got home.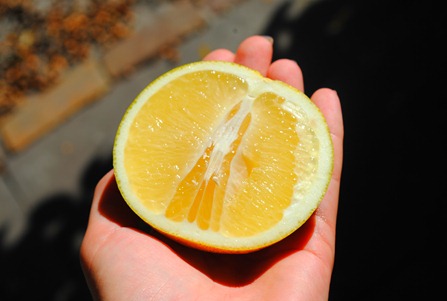 Looks like a lemon, huh?
It was the perfect combination of sweet and tart and I gobbled it up.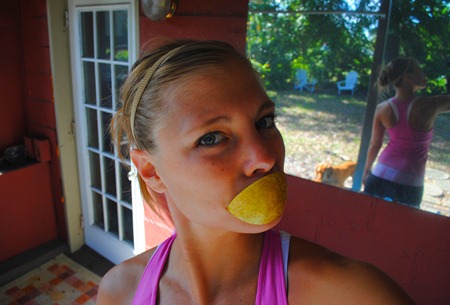 Grapefruit grin! 😀
Now it's time to shower before running around all day.
Enjoy your Saturday!