Knowing that I'd be spending the weekend in Orlando with my mom and sister, I wanted to do a little baking so we would have something healthy and delicious at our fingertips just in case hunger struck in our hotel room.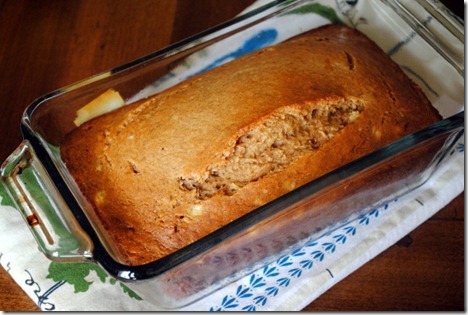 How about some healthy banana bread?
Save money on room service! Eat banana bread!
I incorporated some healthier ingredients into this loaf to substitute for some of the typical less-than-healthy ingredients that normally find their way into banana bread.
So what's in it?
Fat free Greek yogurt, unsweetened applesauce and whole wheat flour. Plus a reduced amount of sugar!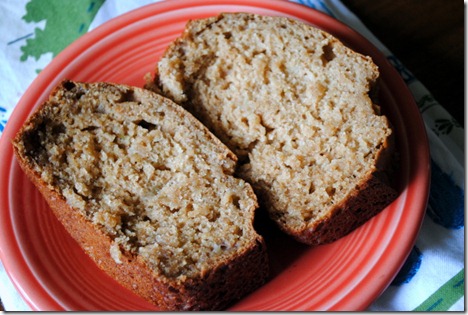 Healthy Banana Bread
Makes one loaf
Ingredients
1/2 cup whole wheat flour
1 cup flour
3/4 teaspoon baking soda
1/4 teaspoon salt
1/4 cup brown sugar
1/4 cup sugar
2 tablespoons canola oil
1/2 cup unsweetened applesauce
1 egg
2 very ripe bananas, mashed
1/4 cup fat free Greek yogurt
1/2 teaspoon vanilla
1/2 teaspoon cinnamon
Directions
Preheat oven to 350 degrees and spray loaf pan with cooking spray
Combine whole wheat flour through salt in a bowl and set aside
Mix remaining ingredients together until batter is relatively smooth with a few lumps from the mashed bananas
Slowly mix flour mixture into banana mixture
Once batter is fully mixed, pour into loaf pan and bake for approximately 50 minutes
Cool, slice and enjoy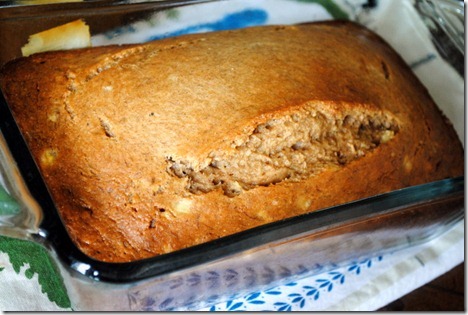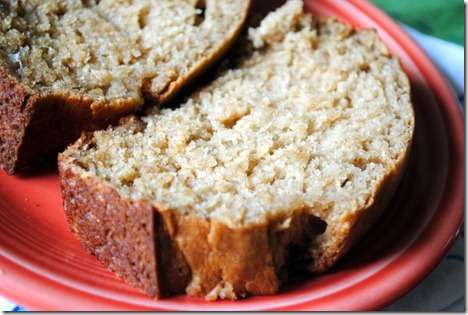 I also highly recommend crumbling the banana bread on top of a cup of vanilla Greek yogurt and sprinkling it with some fresh blueberries.
Yum!