Coconut lovers will flip for these high protein piña colada popsicles! Made with a creamy combination of coconut milk, pineapple and Coconut Swell Ice Cream, they're perfectly sweet and a wonderful summertime treat. Thank you so much to Swell, The Next Wave of Ice Cream, for sponsoring this post. Click here to receive $1 cash back following any purchase of Swell Ice Cream!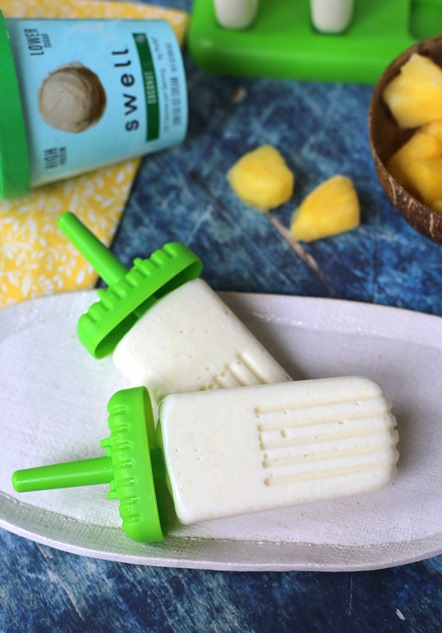 Though I am a coconut lover year-round, there is something about the summer months that make me want to incorporate coconut into everything. I love smoothies made with coconut milk. Yogurt topped with coconut flakes. Fresh berries with coconut cream. And you know I can never resist a cold bowl of creamy coconut ice cream.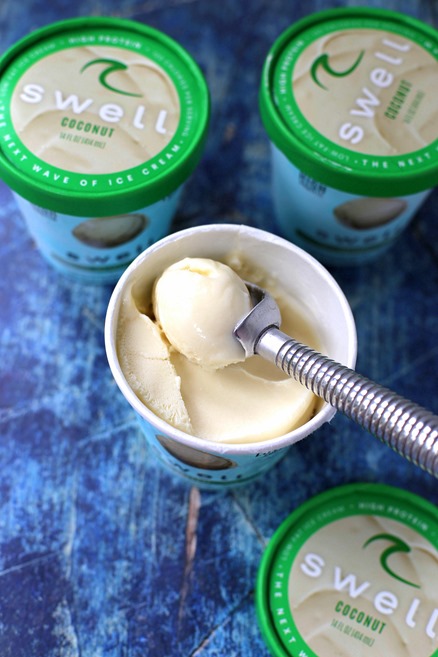 Sign me up!
If you happen to be a tad bit coconut obsessed like me, I have a recipe you have to put on your must-make list this summer.
Hello, High Protein Piña Colada Popsicles!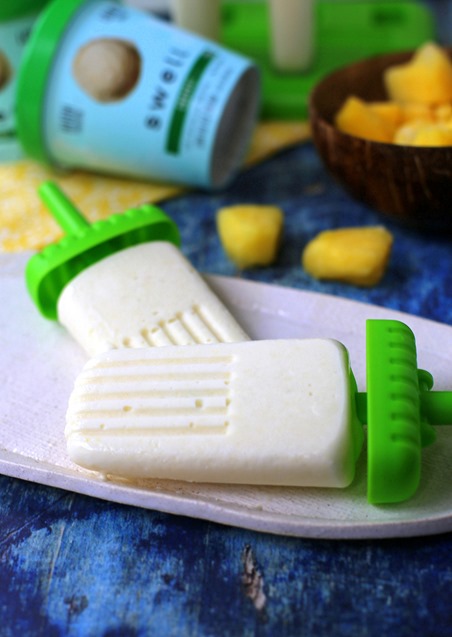 These High Protein Piña Colada Popsicles are perfectly sweet and creamy yet cold and refreshing. They're the kind of treat you'll find yourself reaching for again and again after a hot afternoon at the pool or beach! And perhaps the best part? They only require four ingredients and come together in a flash.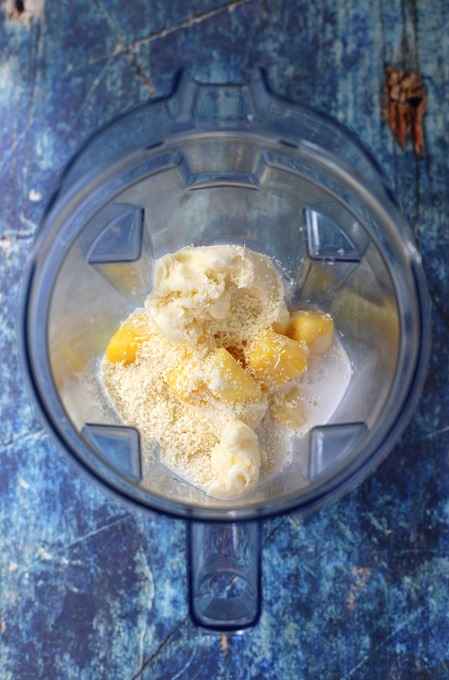 The base of this piña colada popsicle recipe is the new Coconut Swell Ice Cream, a gluten-free, protein-packed ice cream made exclusively with non-GMO ingredients and no artificial binders or preservatives. Each 1/2-cup serving boasts 10 grams of protein and only 120 calories, and amazingly the richness you crave from ice cream is still there! Heck YES.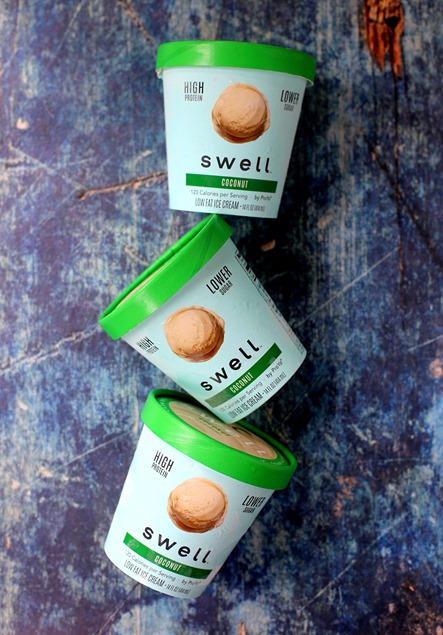 I cannot stand icy, watery ice cream and Swell Ice Cream somehow manages to avoid being a total sugar bomb but still tastes indulgent, sweet and creamy. It's the perfect base for these rich and creamy popsicles!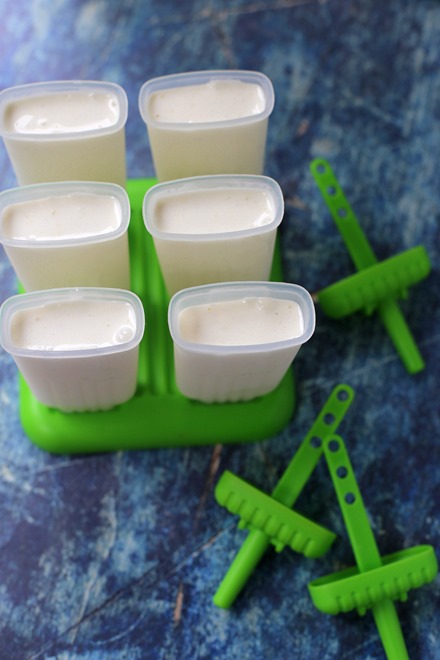 I combined Coconut Swell Ice Cream with light coconut milk, frozen pineapple, shredded coconut and frozen banana and knew these popsicles were going to be winners before I poured the thick and perfectly sweet mixture into the popsicle molds to harden. (Side note: If you don't have popsicle molds and still want to try this recipe, it's also wonderful as a super thick smoothie bowl! Try topping it with a sprinkle of fresh berries or granola for a healthy dessert or post-workout treat!)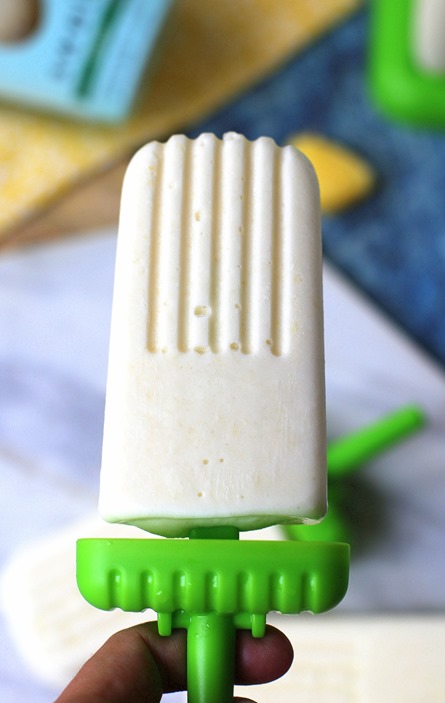 High Protein Piña Colada Popsicles
Makes 8 Popsicles
Ingredients
1 14-ounce container Coconut Swell Ice Cream
1 cup frozen pineapple
1 cup light coconut milk
1 tablespoon unsweetened shredded coconut
Directions
Place all ingredients together in a high-powdered blender and blend until smooth.
Pour into popsicle molds.
Place in the freezer overnight or until popsicles harden.
To remove popsicles from molds, run under warm water to loosen.
Remove from molds and enjoy!
Recipe Notes
If you're looking for a festive red, white and blue recipe (without any artificial colors!) to make to enjoy on the Fourth of July tomorrow, consider adding blueberries to 1/3 of the popsicle mixture and strawberries or raspberries to 1/3 of the popsicle mixture. Create a festive popsicle by layering the original coconut base, followed by the blueberry mixture and the strawberry mixture for a red, white and blue striped popsicle.
You may increase the amount of shredded coconut in this recipe if you enjoy popsicles with more texture. Omit the shredded coconut if you prefer a completely smooth popsicle.
Consider using full-fat coconut milk for an even creamier popsicle!
Banana lovers may swap frozen banana for the frozen pineapple or use 1/2 cup of each fruit for a coconut, pineapple and banana-flavored treat!