home office
, I promised you guys a detailed post all about the gallery wall featured above my desk! If you are looking for ways to organize your home office or room in your house, this is a fun idea to do at home. Here is how to make a gallery wall!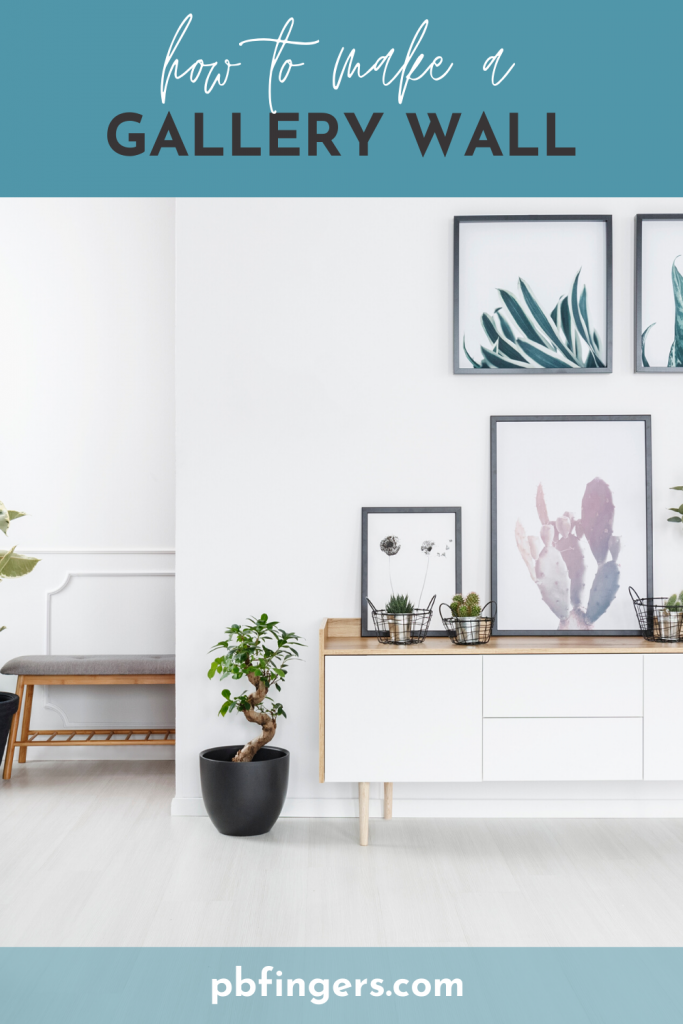 I knew I wanted a gallery wall somewhere in our house and our home office seemed like the perfect space since it's a place I can be found every single day of the week. I was excited to fill the frames with pictures and mementos that mean something to me and would make me smile whenever I look at the gallery wall.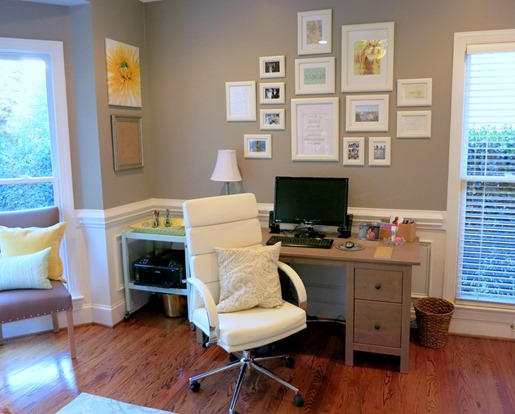 How to Make a Gallery Wall
When I first had the idea to put a gallery wall above my desk, I turned to Pinterest and found no shortage of gallery wall inspiration. There were large and small gallery walls. Uniform gallery walls and gallery walls that were made with a myriad of frames and colorful pictures. Pinterest always has a billion ideas, that's for sure! (There are also tons of gallery wall tutorials on Pinterest as well, so check them out if this one confuses you or doesn't seem to be what you're looking for in your home.)
I found myself almost immediately gravitating toward a cohesive look that used frames that looked alike but with different sizing. Chelsea's blog inspired me to head to IKEA to browse their frame selection and I stumbled upon their Virserum and Ribba frames (<—the same frames Chelsea used in her gallery wall).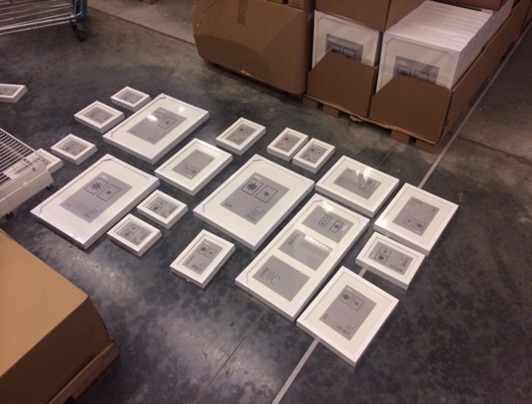 (Ribba Frames)
Thankfully I visited the store early on a Friday morning so it was practically empty and I was able to lay the frames out on the ground to see how they looked together. I ended up preferring the sturdier look of the Virserum frames and started to play around with the layout.
I rearranged them numerous times but mostly followed a pattern I saw on display at IKEA.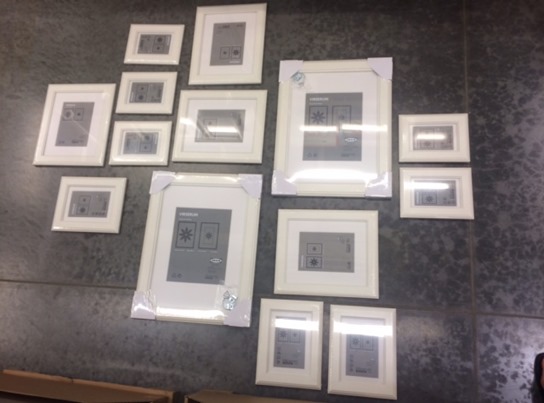 I left with Virserum frames in the following sizes:
5 x 7" (3)
4 x 6" (5)
7 3/4 x 9 3/4" (4)
15 x 11" (2)
Everything was under $85!
Once I arrived home, I filled the frames (this took longer than expected!) and arranged them on my home office floor to examine the layout again.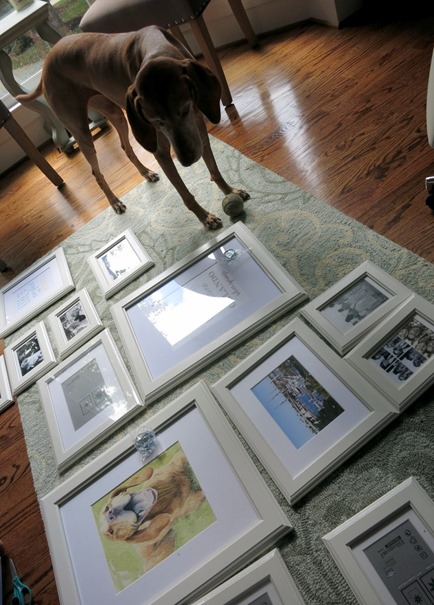 Every online gallery wall tutorial I read encouraged people to outline the frames and cut out the shapes to mount on the wall to make sure you like the way the gallery wall looks before you start hammering nails into the wall. I took this advice to heart and used painter's tape to place everything on the wall.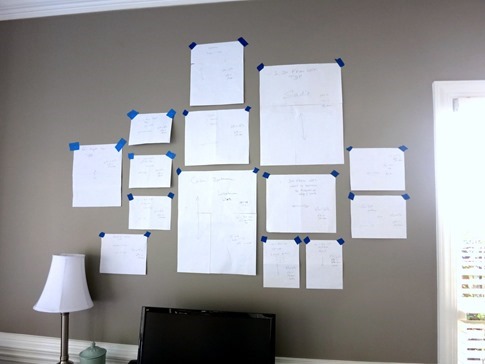 When I shared a tour of my