This probably sounds way too dramatic but I wanted a really low-key weekend because by Friday night I was just d-o-n-e with the week. We actually had a great week but it was a busy one and I was admittedly rather sleep-deprived all week long. And, honestly, our house looked like a huge disaster most of the week and it was bugging the heck out of me so one of the main objectives I had on my weekend to-do list was to get our house looking semi-decent again. Big goals, my friends.
Friday
On Friday morning, I had my last workout at the Burn Boot Camp location I've been going to since Chase was 8 weeks old.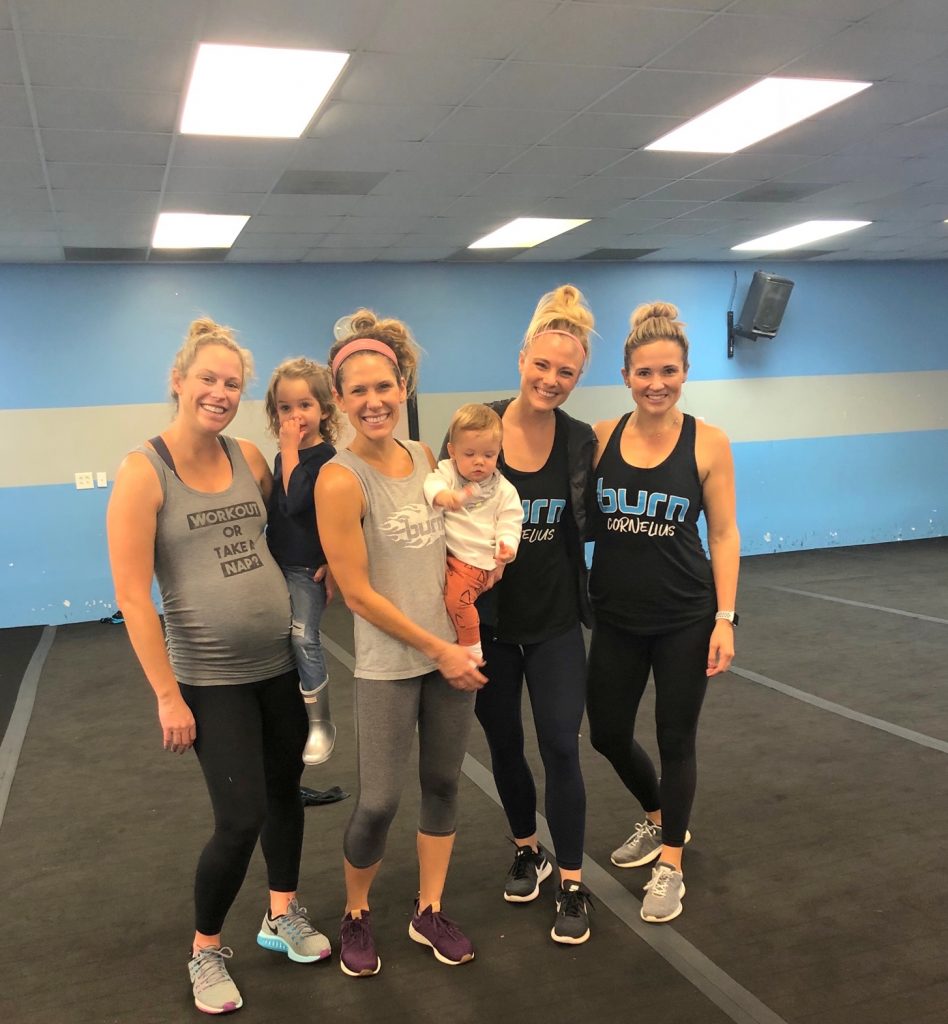 My local BBC is merging with another boot camp to create one mega Burn Boot Camp which will be amazing but it was also oddly emotional to see the doors to a place so many of us love so much come to a close. I have the best memories at my first BBC and credit the gym with helping me make some of my closest friends (and some of Chase's BFFs) in a town that still felt very new to me when I first joined the gym in the fall of 2015. As of today, I'll be attending the new BBC location and I know it will feel a little weird not to be going back to the place where I've been working out for 3+ years but I have high hopes for the new location.
After my final BBC workout, I headed off to the pediatrician with the boys for Ryder's four-month appointment. Ryder's checkup morphed into a double appointment for Chase because I needed the doctor's help to remove a big splinter from the bottom of Chase's foot that he would not let me or Ryan anywhere near. (It didn't seem to hurt him but I figured it wasn't something we should let hang out in his heel.) Well, let's just say digging a splinter out of a three-year-old's foot was an adventure. Please picture me holding a half-naked baby in one arm and a sobbing three-year-old in the other. I think I lived 1,000 lives in those five minutes.
After our doctor's appointment, we met up with friends for a birthday play date and then I proclaimed our Friday night a mandatory night in because I just wanted to crash. I made a big batch of granola that ended up being my dinner and climbed into bed to read the minute Ryan and I got the boys down for the night.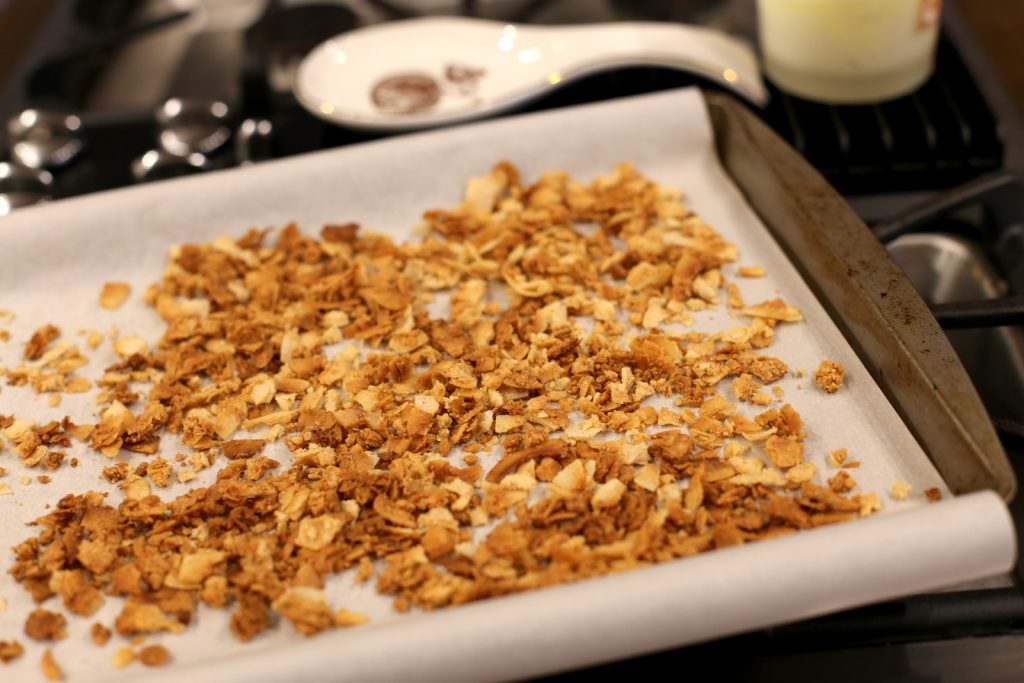 Saturday
Ryder only woke up once in the night on Friday (WOOHOO!) so I awoke on Saturday feeling like a new woman. It's amazing what sleep can do to rejuvenate you, huh!? One of my favorite ways to spend a Saturday morning with my family is at our local YMCA because Ryan and I can work up a sweat and then we love spending time doing something active with Chase and Ryder once our workouts are done.
I ended up joining a Group Power class for my workout on Saturday morning and loved it!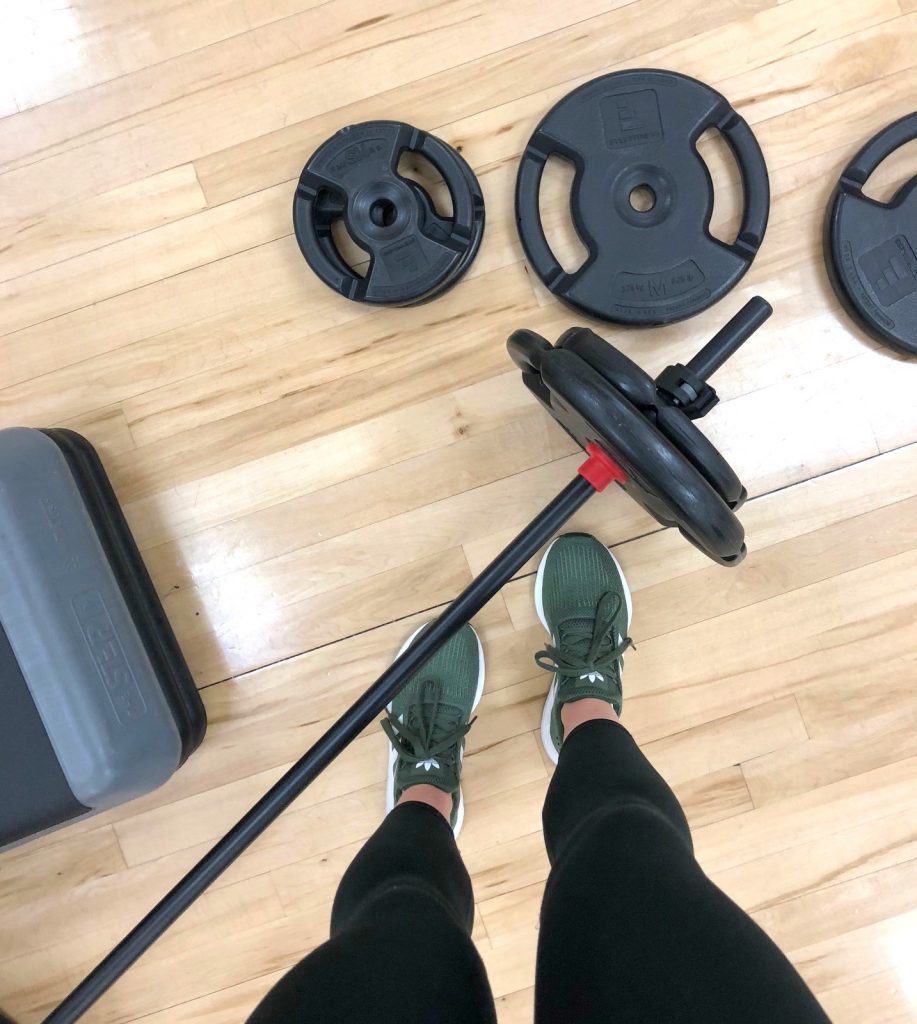 The format was very similar to BodyPump and we spent a little under an hour completing a total-body strength workout.
Once I was done, Ryan and I met back up and scooped Chase and Ryder up from childcare and headed to the basketball courts!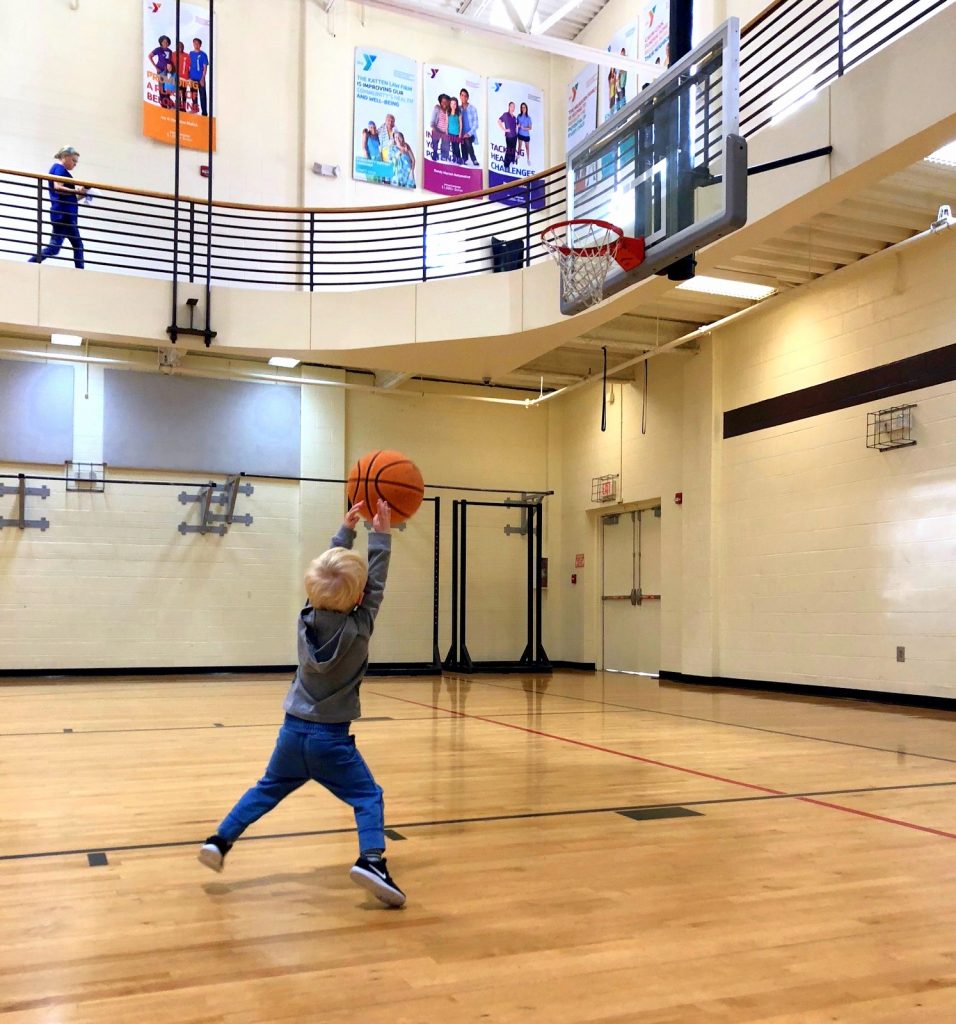 While Ryan and Chase played basketball (and soccer since Chase pretty much morphs any sport with a ball into soccer these days), I nursed Ryder and then we cheered on Dad and Big Brother!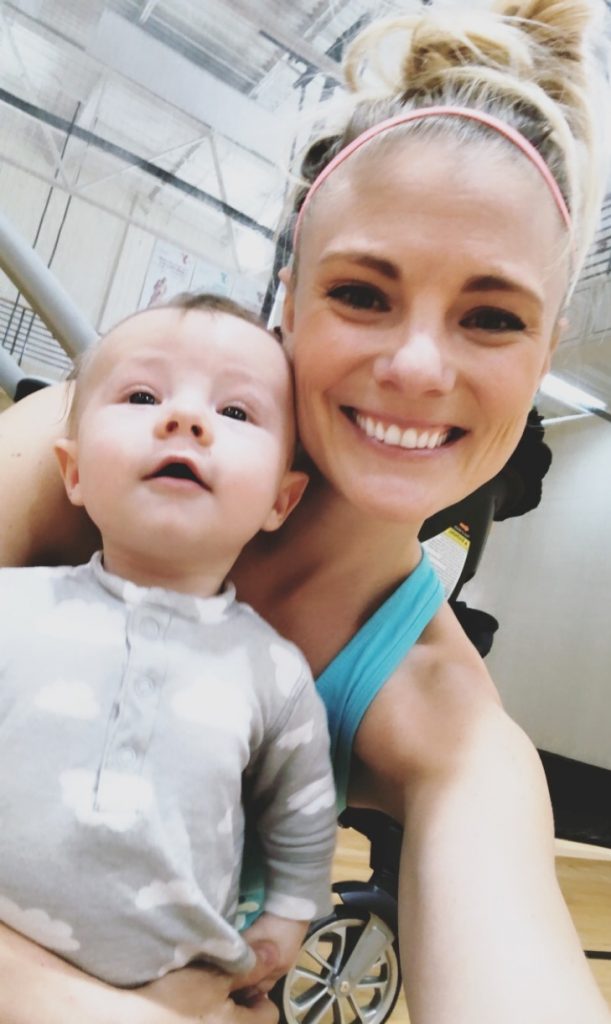 Eventually we were all hungry, so we made the short 1/2 mile walk to Clean Juice where we picked up smoothies for our crew before walking back to the car and heading home.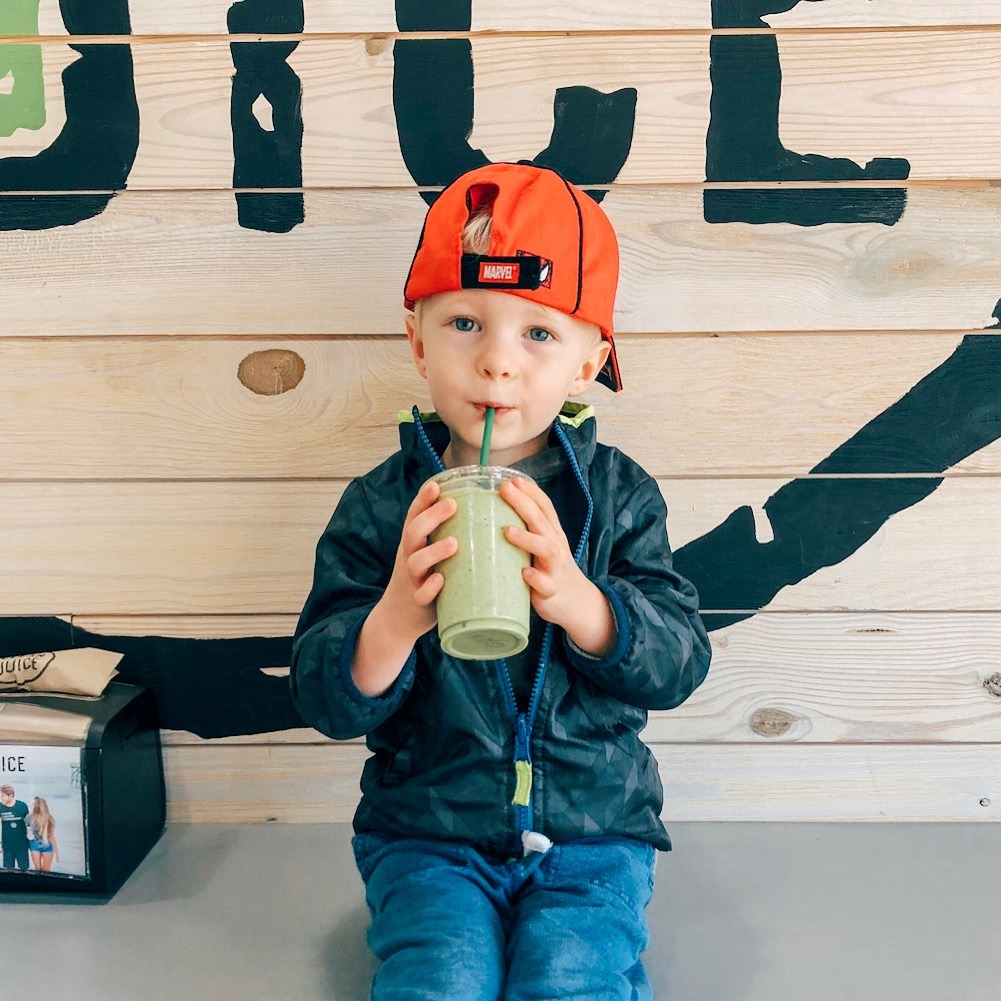 We joked that the smoothies more or less served as our lunch appetizers because we were easily swayed by the giant "NOW OPEN" banner we saw outside of a new burger spot near our house. We popped into Little Big Burger for burgers and fries for lunch 2.0 and eventually made it home with full bellies.
While Ryan settled Chase down for his nap, I nursed Ryder and then hopped in the shower. I then spent most of the boys' nap time researching candidates and amendments for the midterm election tomorrow.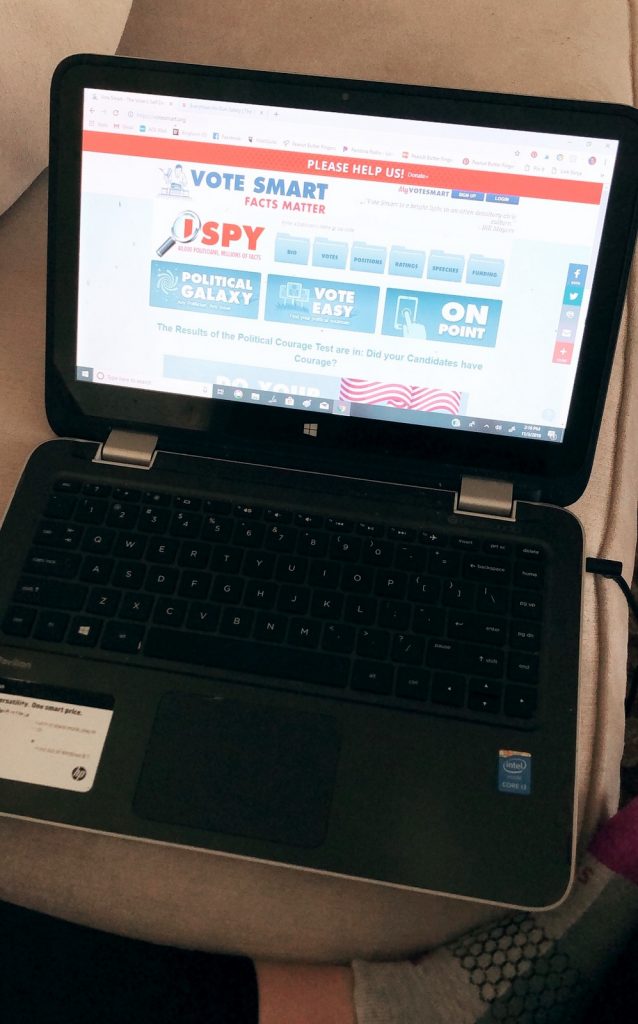 Just in case you haven't figured out how you'll be voting, I found the websites Ballotpedia.org and VoteSmart.org to be very helpful!
We spent the rest of our Saturday close to home and had a family movie night complete with hot chocolate.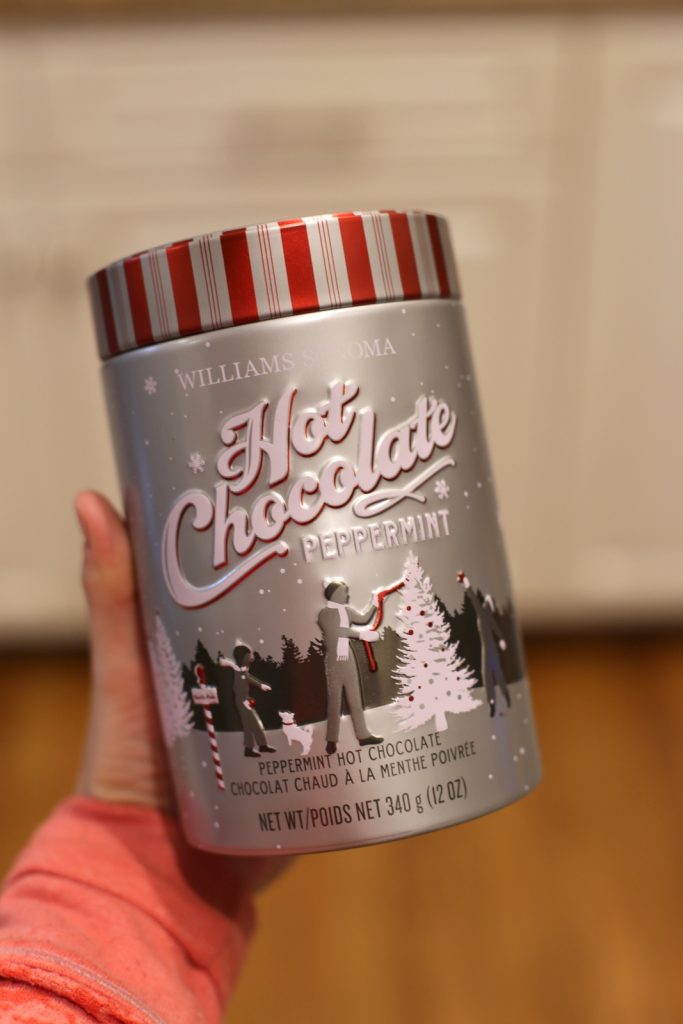 I gave Ryan some of our favorite peppermint hot chocolate for our anniversary. We give this hot chocolate to each other every year for Christmas but I jumped the gun a bit when I saw it available early at Williams-Sonoma. It's the best!
Sunday
Chase and Ryder didn't get the memo about the time change on Sunday morning so we were up around 5 a.m. and that was after a rather restless night. Ooph!

We kept Sunday pretty low key and made it out to the morning service at church before heading back home. I had a baby shower to attend for a friend in the early afternoon and then we ended up wrapping up our weekend with a trip to the grocery store for everything we needed for this week's meal plan.

Here's a peek at our meal plan for the week:

And now I'm off to get this Monday rockin'! Hope you all have a great week!

Hello, hello! What's going on with you guys today? I hope you all had a good weekend.