cracked mirror
and to inquire about the liquid that dripped from my driver's side mirror onto the paint on the door of my car and hardened.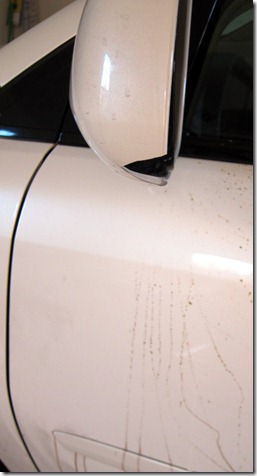 I tried my best to scrub the hardened liquid off, but it left residue and I had a terrible feeling in my gut that no miracle solution was going to get it off.
As it turns out, my feelings were right and I now need part of my car repainted. My initial estimate of $500 to repair the mirror skyrocketed to nearly $1,700 and I may have to file a claim with my insurance company to help with the cost. (I am planning on getting another estimate as well.)
Blah.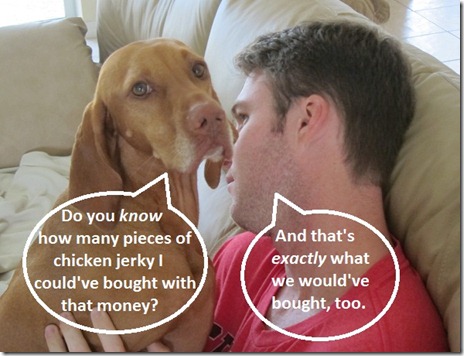 (See how Ryan always tries to be the favorite? And see how Sadie gives me death looks whenever I interrupt their bonding?)
Though I'm obviously upset about the unexpected expense (and really annoyed with myself), what's done is done and I will likely meet with someone from my insurance company soon to see what the next course of action will be. Boo.
Dinner
Though car problems are awful (why are they always so much more expensive than anticipated!?), dinner was great.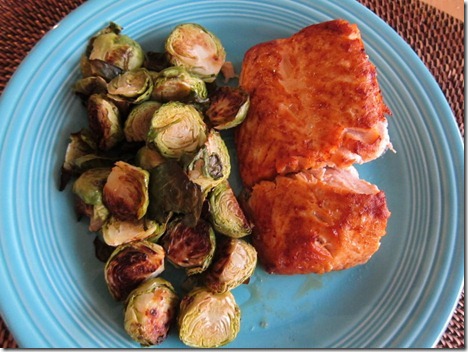 I made simple broiled salmon with roasted Brussels sprouts.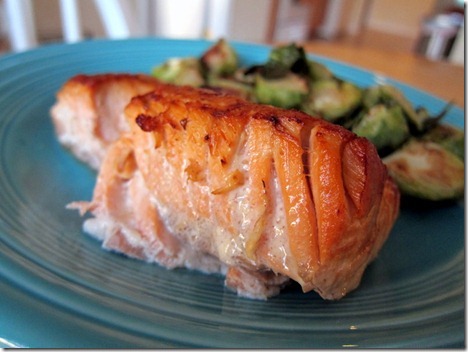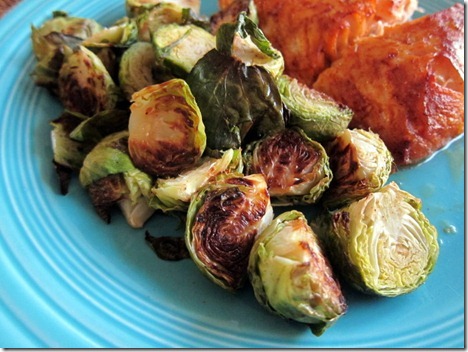 And now all I want is ice cream. A Dairy Queen Blizzard sounds fantastic! Maybe I can convince Ryan to take a little field trip.
Master Bedroom Sneak Peak
Now I'm in the mood to talk about something not related to cars and insurance.
Last week we finally got a mattress for our bed and slowly but surely Ryan and I have been acquiring sheets, pillows and trinkets to adequately outfit our bedroom. I think it will be ready to reveal really soon!
In the mean time, here's a little sneak peak: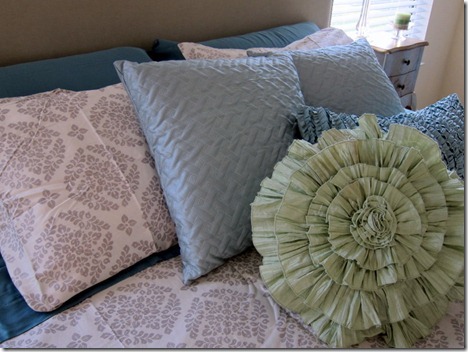 Our color palate for the room is deep teal + silver/gray + black + lime green.

Can't wait to show you soon! The room has come a long way in just a week.

This evening was rather intense on the car front. At about 4 p.m., I drove around to get a few estimates on my