When I was in college I lived with the same awesome roommate, Laurel, sophomore through senior year. Despite having a meal plan at our sorority house, Laurel and I had a mini fridge in our room for extra snacks and other food we wanted to have at our disposal.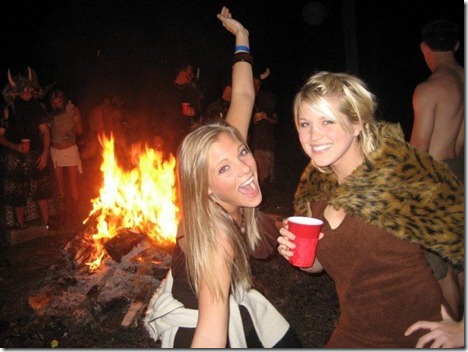 (Apparently this is the week of college throwback photos? And yes, this was another themed social. Laurel doesn't wear faux-fur capes or felt dresses in her day-to-day life.)
Our mini fridge was pretty bare bones. On more than one occasion I remember laughing because Laurel would mention that we had two things in our fridge… one was hers and one was mine. Her food item was always something normal. String cheese. Turkey.
My food was always a little more random. Sauerkraut. Liverwurst. <—Don't hate. Beets.
Well, my affinity for those three foods still lives on and today I made a sandwich for lunch this afternoon that I'm pretty sure would horrify Laurel since she never quite understood how I could eat pickled beets right out of the jar.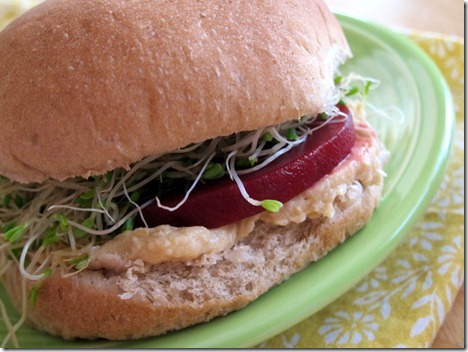 A hummus and beet sandwich. ("Hummus! Hummus! I got the hummus!")
Initially I had plans to make a grilled veggie sandwich with hummus, but I was feeling much to lazy this afternoon and didn't want to dirty up my new griddler.
Yes, this lunch was born out of my lack of desire to do dishes.
Along with my sandwich, I also had tomatoes dipped in gobs of hummus (apparently I was feelin' the hummus today) and Greek yogurt sweetened with honey that I ate most of while I was preparing my sandwich.
Question of the Afternoon
What is one food you love that horrifies most people?