Remember how I complained about the heat and humidity yesterday morning? Well, it was 47 degrees when we woke up today. Fall is here (for now)!
After grabbing a fleece, Ryan and I headed to the gym nice and early.
I started my workout with a two mile run followed by three sets of 15 – 20 repetitions of the following exercises:
Superset: Step ups + Deadlifts
Leg press
One-legged leg extensions
Lunges
It wasn't a killer workout like Monday's leg workout, but I think that's a good thing because I don't want to have lead legs on Saturday's long run.
Breakfast
Breakfast this morning was homemade granola with milk!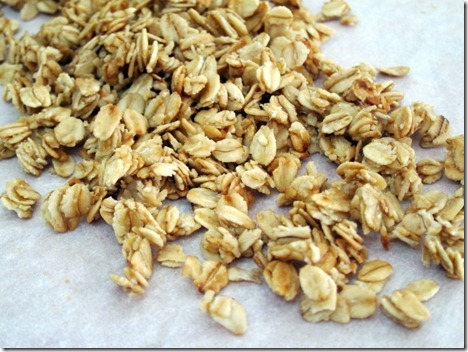 I cooked up a double batch of granola last night and this morning poured it into a bowl, topped it with milk, banana slices and crushed pecans and dug in!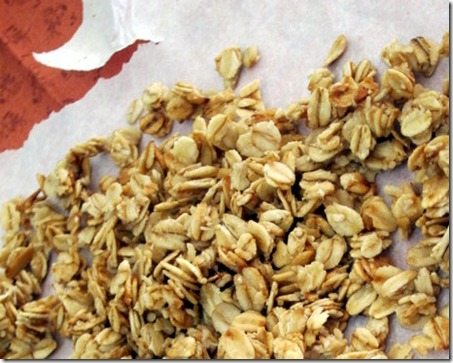 No picture of my bowl because it seems to be getting darker and darker in the mornings these days and I like natural night photos, so I figured I'd just post some of the granola pics I took last night to get the point across.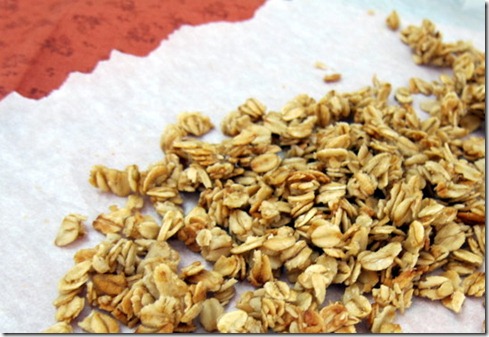 Daylight photos are so much prettier!
As Ryan and I were eating breakfast, we heard a faint "beep!"
We stopped talking, thinking it was just our imagination.
Beep.
For the second time since we've moved into our rental house, the low battery notification beep on one of the fire alarms in our house was beeping away.
We stood under three different fire alarms before realizing the beep was coming from our home office.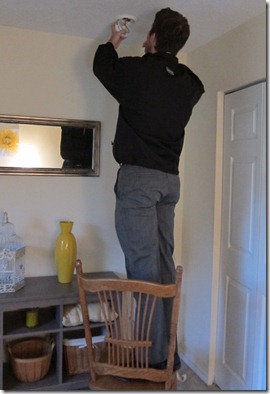 The battery has been replaced and our sanity remained in tact!
The annoying beep of the fire alarm made me think about other noises that I find particularly annoying or cringe-worthy.
My list:
Teeth scraping on silverware
Squeaking treadmills/cardio machines at the gym
Low battery beeps on cell phones
The "this is just a test" sound on the radio
Anything coming into contact with a chalk board
Question of the Morning
What noises do you find annoying or cringe-worthy?