Hello from my favorite airport!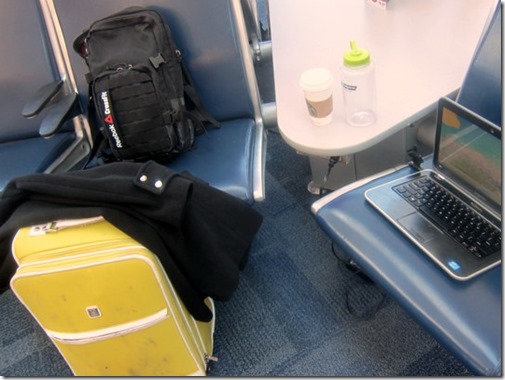 Why is the super small Jacksonville airport my absolute favorite?
Let me count the ways!
Free wifi
Outlets everywhere
Three Starbucks so there's never a long line for coffee
Super fast security
Inexpensive on-site parking
Traveling in and out of the Jacksonville airport is (knock on wood) a breeze, but the only downside is the lack of direct flights. Fortunately today I snagged a direct flight to NYC, so I am in travel heaven!
I am off to New York for an exciting event with Reebok. I've loved every event I've had the pleasure of attending with the company and feel grateful for the opportunity to travel and participate in another fun shoe launch. I'm excited to bring you guys along for the ride!
Workout + Breakfast
My morning began bright and early with a quick workout. I did my 20 minute hotel room workout at my parents' place since I knew I'd be sitting for quite a while today and wanted to shake out my legs before lots of plane time.
Once I was done, I was in a bit of a hurry to shower, pack up some last-minute belongings and fly out the door.
The first part of my breakfast was enjoyed in the security line.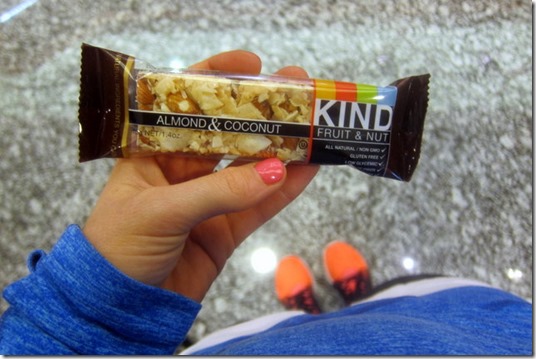 My favorite KIND bar! The almond coconut flavor is the best.
I also chugged the 32 ounces of water I brought with me in my giant Nalgene water bottle and am hoping I don't explode on the plane. Thank goodness I have an aisle seat!
Once I made it through security, I stopped by Starbucks for a vanilla cappuccino and a yogurt parfait.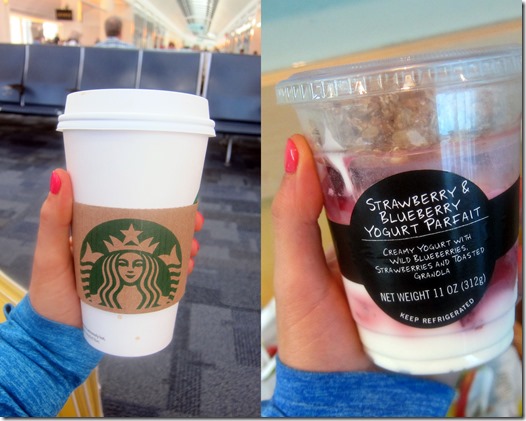 And now it's time to board! See you crazy kids from NYC!