As I went to prepare dinner last night, I wanted to keep up my vegetable streak and decided to center dinner around an eggplant we had sitting in the fridge.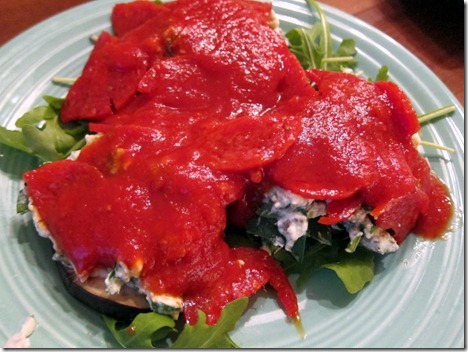 I made my favorite eggplant medallions, served on a bed of arugula and topped with ricotta cheese, spinach, spices, turkey pepperoni and marinara sauce.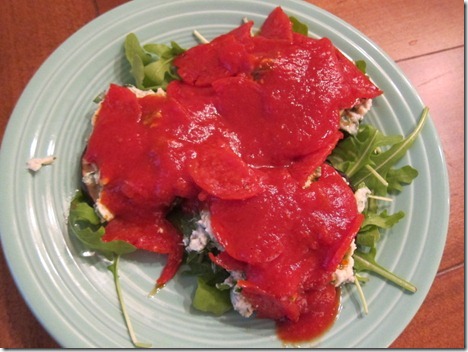 Any time I cook with ricotta cheese, I swear I end up eating a cup of the creamy cheese during the preparation process. It's so darn delicious!
After dinner, we took Sadie on a wet walk (it rained all day yesterday) before heading home to hang out and enjoy a relaxing night on the couch.
Workout
Today's workout was a cardio hodgepodge!
I began with 30 minutes of incline walking/running that resembled last Wednesday's incline walking workout, but with more running thrown in the mix.
Then I did 10 minutes on the elliptical before picking up a jump rope to jump it out for the remainder of my time at the gym.
I jump roped for one minute straight before resting for 30 seconds, repeating the sequence 10 times through.
Jumping rope is such a humbling experience. It's tough!
Breakfast
The highlight of today's breakfast was almond butter.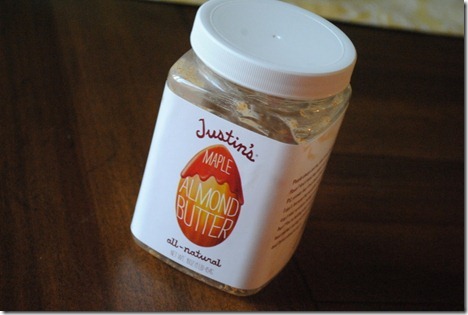 Last week, Justin's sent me some of their nut butters to sample and this morning I polished off the remainder of the maple almond butter.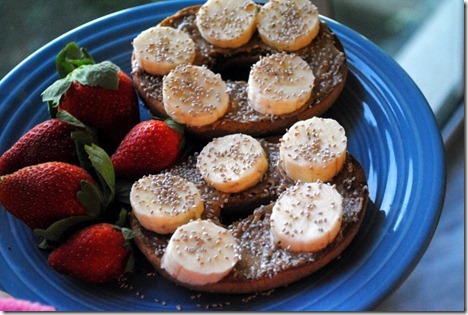 I spread the almond butter on top of a toasted whole wheat bagel, topped with bananas and chia seeds and served with a side of fresh strawberries.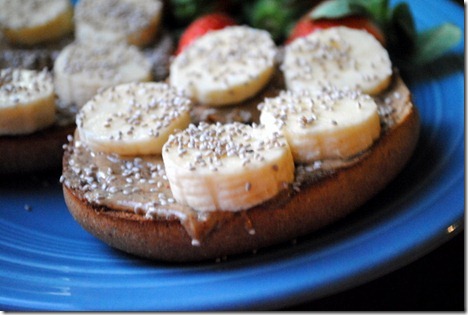 One thing I really like about the maple almond butter is that it only has three grams of sugar, yet it still tastes slightly sweet. Its been hard to keep my fingers out of this jar!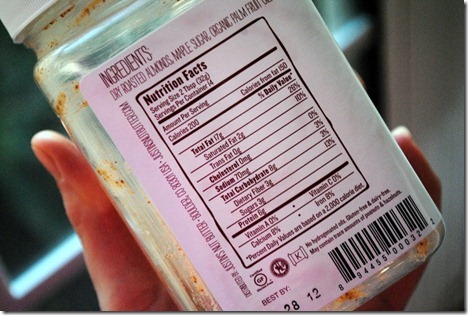 New York City Bound
Over the weekend I spent a lot of time with one of my best friends, Merri.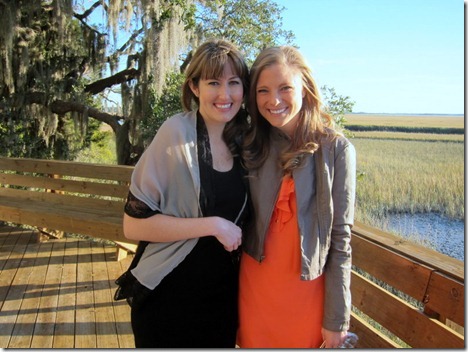 Some of you may remember when she moved to New York from Orlando. I've been wanting to visit her ever since she moved to the city and finally bit the bullet and bought a ticket to fly up there next Friday to spend the weekend with her and our good friend Ashley who will be flying in from Chicago.
I am pumped!
Merri has been there for several months and has a grasp on the city, but we'd love to hear any recommendations you guys might have for "must dos" while we're visiting The Big Apple.
NYC, here I come!