This weekend has been so nice! Yesterday I got the chance to see several people who are very important to me.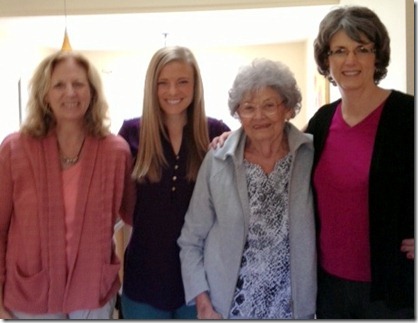 My mom, aunt and grandma drove through Ocala on their way to Sanibel and stopped by our house right before I headed off to Orlando.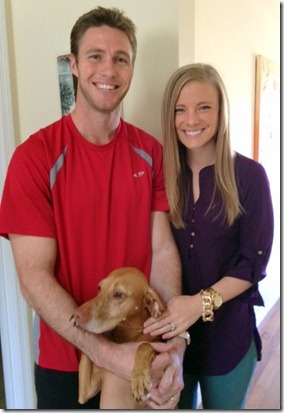 They stayed for about an hour and it was so good to catch up! Though my aunt is leaving on Tuesday, my mom and grandma will be in Sanibel through next weekend and Ryan, my sister and I hope to join them! I always have the best time in Sanibel.
Orlando
Once we said our goodbyes, I headed off to Orlando to help my best friend Laurel with some wedding-related tasks. While I drove to Orlando, Ryan drove Sadie to the vet where she had her stitches removed and her surgery scar examined. She's looking great and healing fast!
Sadie felt awfully spoiled when I showed her a care package that Brittany's vizsla Koda sent to her earlier in the week!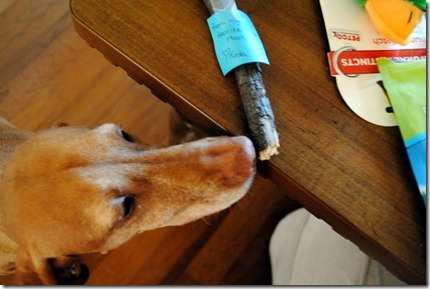 Koda even included one of her best sticks from her stick collection. Sadie was so touched.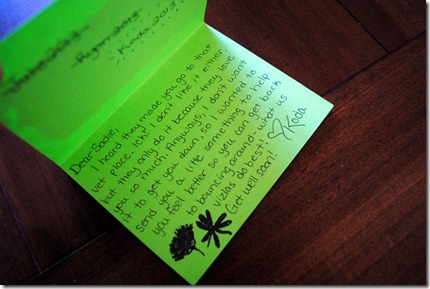 She is also loving the Blue Buffalo tranquility dog treats that Brittany and Koda sent.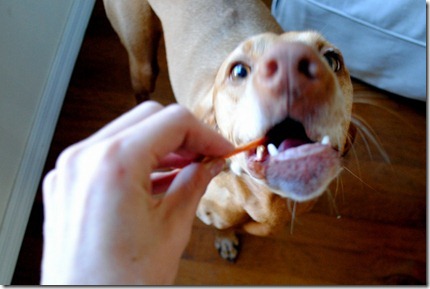 Obviously.
My trip to Orlando was a lot of fun. I completely forgot to pack my camera, so I apologize for the horrible phone photo of the adorable Winston.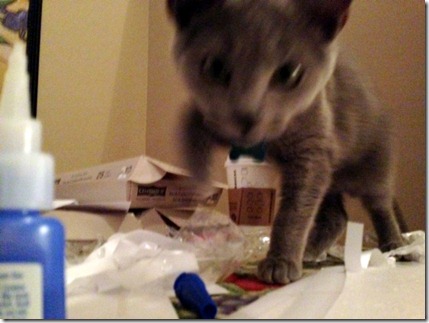 Winston is Laurel's brother's kitten and he is basically the cat version of Sadie. He's extremely high energy and must be in the center of the action at all times. He made it a little hard to assemble lots of wedding invitations because he kept distracting me with his cuteness. I am such a sucker for playful cats! Oh how I wish I didn't have allergies.
Laurel and I spent hours catching up and assembling her wedding invitations. They look gorgeous! Her wedding isn't until the end of May, but her fiancé is British, so they're sending out their invitations a little early since they will have a lot of guests coming from overseas. They are also encouraging women to wear hats to their wedding which is going to be so much fun!
I didn't arrive back in Ocala until late in the evening and I promptly joined Ryan and Sadie on the couch for a relaxing Saturday night at home.
Sadie was in an exceptionally loving mood and burrowed her head underneath my sweatshirt.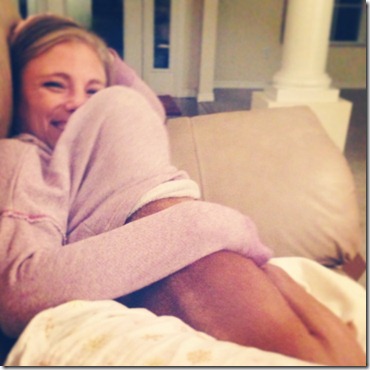 When I told you guys before that Sadie has absolutely no concept of personal space, I wasn't kidding. She makes us laugh, that's for sure.
Sunday
Our Sunday has been the perfect combination of relaxing and productive.
We started the day with pancakes and long hike with Sadie.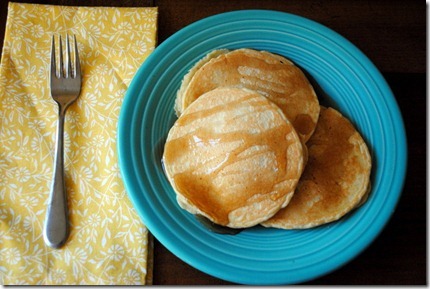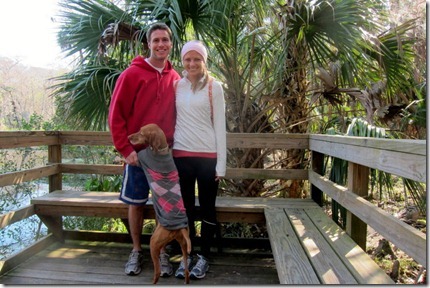 The day warmed up considerably while we were out on the trails and I was thankful I wore layers and had a t-shirt on underneath my pullover.
Once we were done hiking, we dropped Sadie off at home before heading back out to run some errands and pick up food for the week. Then it was time for lunch before we went back outside to wash our cars. I've been waiting for someone to write "wash me" on my car for the past two weeks, so it felt good to to clean both the inside and outside of my car.
Now I'm about plate up some dinner! I made my first attempt at chicken tikka masala in the crock pot and it smells fantastic. I followed Gina's recipe, but put everything together in the crock pot, so I'm hoping it turns out okay!
Enjoy the rest of your weekend, my friends!