Today's morning workout kicked off with 25 minutes on the elliptical before I headed into the weight room to complete an upper body workout from Tina's Best Body Boot Camp.
The workout utilized pyramid training which always kicks my butt and makes my muscles burn in the best way. Pyramid training can be progressive or regressive, and today's workout progressed from light to heavy weight.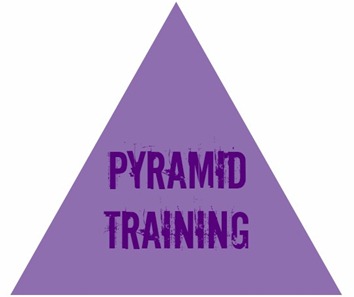 The first set of the workout began with 15-20 reps at a moderate weight. For the next two sets, the number of reps decreased while the weight I used for the exercise increased.
The breakdown of my bicep concentration curls looked like this: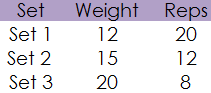 There are many different ways to do pyramid training and it's a great way to challenge muscles with some heavier weights! I usually do bicep curls at 15 pounds, so curling 20 pound dumbbells felt challenging but not ridiculous. (It actually made me realize I can and should probably curl heavier weights when I do bicep curls on my own.)
On another note, whenever I do bicep concentration curls at the gym I feel like a total badass. It just seems like the stereotypical exercise you see bodybuilders do or something.
(Source)
"I want to pump YOU up!"
Breakfast
For breakfast this morning, I made myself a plate of scrambled eggs with shredded cheese and peppers.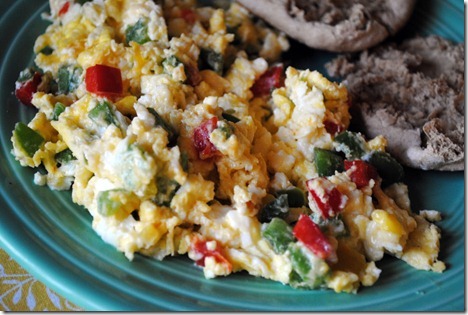 Plus a toasted whole wheat English muffin on the side!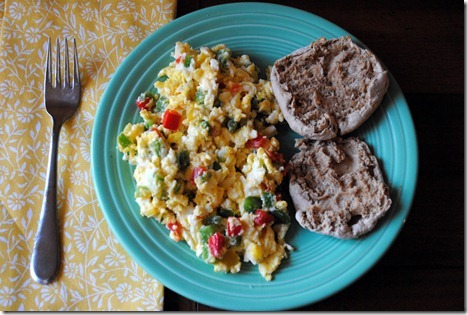 Question of the Morning
What exercise makes you feel like a badass in the gym?
Burpees make me feel like a badass even though they're so darn hard. They make me want to roll over and cry.