How are you guys doing today? Whenever I travel, I feel like my week becomes a blur and I have to keep reminding myself that it is Thursday. Getting back into a routine yesterday helped a little and this morning I kept the momentum going with a 6 a.m. Pure Barre class at my local studio. It felt good to feel the burn and stretch!
A few of you have asked me to share my "results" after doing Pure Barre workouts regularly for a month and I must say that the main difference I have noticed so far is an improvement in my core strength.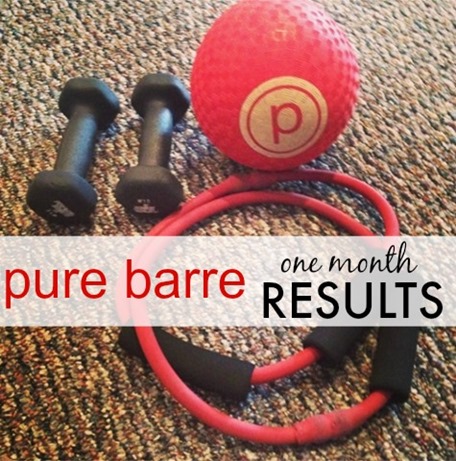 Pure Barre workouts include lots of core work and incorporate planks, pulsing and reverse crunches and isometric holds that basically light my abdominal muscles on fire. Core work is the area I was most likely to skip out on at the gym before, so it's been a bit of a rude awakening to focus so much on core strength. I know having a strong core is important for a myriad of reasons (protecting your lower back, good posture, injury prevention, etc.) and I'm happy to feel like my core strength is improving a little bit at a time.
As far as my aesthetic results, I didn't snap any before/after photos since I didn't really think about it. I will say that I don't feel like I've lost any weight, but I also didn't weigh myself before or after I started (I don't usually weigh myself and our scale is back in Ocala anyway). I also didn't measure inches, so I cannot comment on that either. But I will say that I think my stomach is a bit flatter and my waist seems slightly more tapered (if that makes any sense).
I'll be honest when I say that I was hoping to see a more drastic improvement in my flexibility. I haven't noticed too much improvement in that area. I am naturally incredibly inflexible (in a personal fitness class in college, I was the least flexible person in my entire class with the exception of one guy!), so I know it will likely take a while for me to see noticeable improvement. I'll keep plugging away!
Breakfast
After Pure Barre, I headed home to make myself a smoothie for breakfast.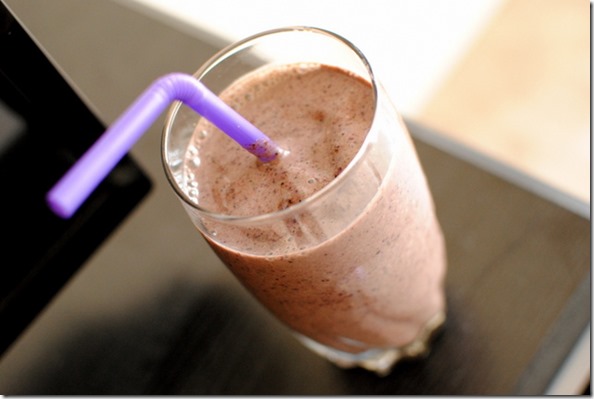 I combined the following in the blender:
1 frozen banana
1 cup frozen blueberries
1 cup blueberry Greek yogurt
2 handfuls fresh spinach
1 spoonful almond butter
Unsweetened vanilla almond milk
I also had a few small handfuls of trail mix on the side for a little crunch.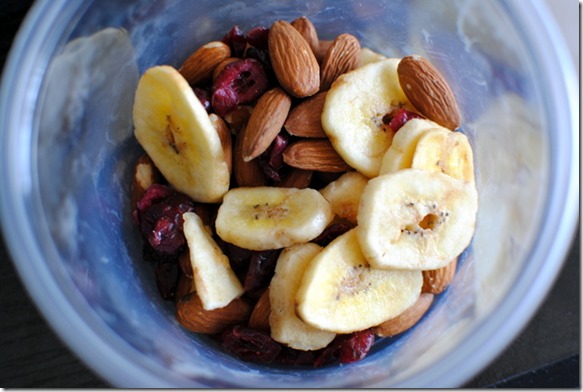 It was a good one!
Questions of the Morning
Have you ever completed a certain workout regularly that you feel like produced noticeable results? Which one(s)?
Good morning!