After working through the morning, I closed up shop around noon to head out to do some grocery shopping for our Friendsgiving party tomorrow. I went to two different stores, headed home and got to work in the kitchen!
My mother-in-law is the queen of hosting big brunches around the holidays and always does a ton of prep work the night before. I am copying her today and trying to get as much done before tomorrow so we won't have a ton on our plate after our race in the morning.
Since my day has been a little abnormal, I've been feeling all over the place, so this blog post is going to be all over the place too as I share some random musings that popped into my head throughout Friendsgiving prep this afternoon:
The grease burns me. I burn the bacon. There's just a lot of burning going on.
Burned bacon is a delicacy in Dog World.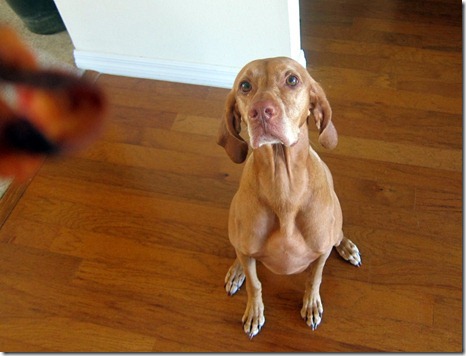 All I said was "sit" and Sadie went through every trick in her arsenal in 1.5 seconds to get me to hand over that piece of burned bacon.
Pandora needs a Thanksgiving station.
I ended up cooking to Pandora's Destiny's Child station and tearing bread for stuffing to the tune of "Bootylicious." I think the Pandora Thanksgiving station should be totally cheesy and feature a whole bunch of songs that say "thank you."
Like "Thank You For Being a Friend" from The Golden Girls or Alanis Morissette's "Thank You. "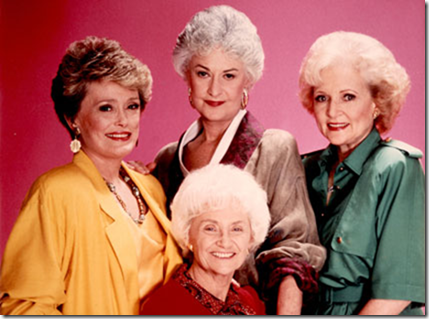 (Source)
And the Pandora Thanksgiving station would have exactly one listener: Me.
Cooking makes me ridiculously thirsty.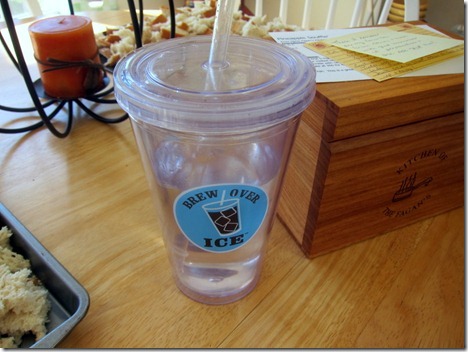 It is impossible to break apart two loaves of bread for stuffing without eating every third piece and yet all I want for dinner is stuffing… and pumpkin pie.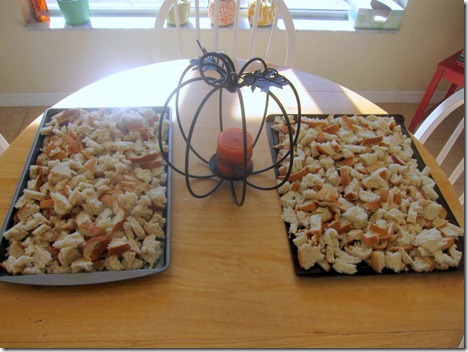 What can I do with half of a can of evaporated milk?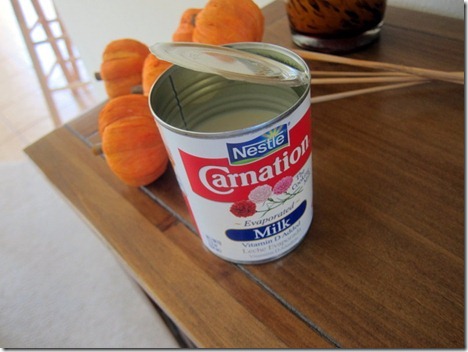 Post edited to add: The winner of the New Balance giveaway is:
#1843, Adelyn: "Great giveaway for a great cause! Thanks NB! Love your blog and your positive message!"
Congratulations, Adelyn! Please email me at pbfingers@gmail.com with your mailing address and shoe size.
Question of the Afternoon
What is something that should be ridiculously easy to cook or bake that you just cannot seem to master?