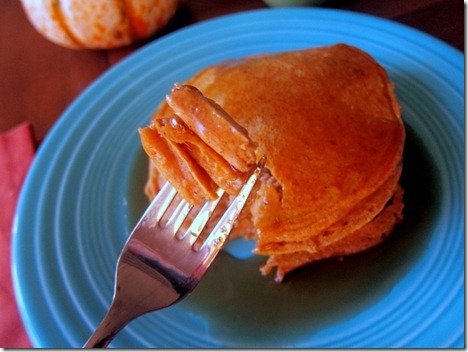 When it comes to pancakes, I'm usually a protein pancake kind of gal, but today I was feeling way too lazy to clean the immersion blender I typically use when I make protein pancakes with oats.
Yes, today's recipe was born out of my desire to keep breakfast clean up to a minimum. Whatever works!
I made a batch of whole wheat pancakes and amped up the flavor a bit with pumpkin and honey and the end result tasted like fall on a plate. The perfect lazy Sunday morning pancakes… on a Friday.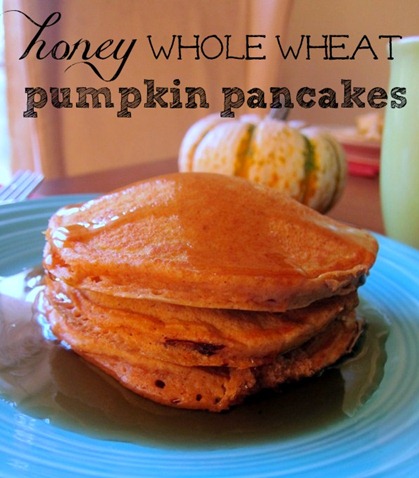 Such a good breakfast!
Print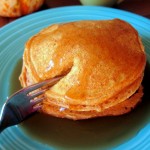 Honey Whole Wheat Pumpkin Pancakes
Author:

Prep Time:

2 minutes

Cook Time:

6 minutes

Total Time:

8 minutes

Yield:

8-10 medium size pancakes

Category:

breakfast, recipes

Cuisine:

Breakfast
---
Description
Wanting to keep clean up to a minimum? Enter in Honey Whole Wheat Pumpkin Pancakes!
---
Ingredients
1 cup whole wheat flour
2 1/4 teaspoons baking powder
1/2 teaspoon pumpkin pie spice
1/4 teaspoon cinnamon
1 egg
1 cup milk
1/4 cup canned pumpkin
2 tablespoons honey
---
Instructions
Combine all dry ingredients in a bowl and stir
Add egg and milk to dry ingredients and stir
Add pumpkin and honey to pancake batter and stir until fully combined
Pour batter onto a pan or griddle sprayed with cooking spray and cook on low-medium heat until sides start to bubble (about 3 minutes)
Flip pancakes and cook for an addition 1 – 2 minutes and serve topped with syrup, chopped nuts, fruit or chocolate chips
Keywords: PANCAKES, RECIPES, WHOLE WHEAT
Workout
Before breakfast, Ryan and I headed to the gym for a Friday morning workout that began with my 25 minute elliptical interval workout. I followed up my cardio session with "Workout C" from Tina's Best Body Boot Camp.
I definitely felt the burn and I'm hoping my muscles aren't crazy-sore for tomorrow's race. I made sure to do a bit of stretching at the end of the workout, including some of my favorite hip stretches since I've experienced some light hip pain since late last week. (<— Hip stretch number five is a personal favorite.) The pain is nothing crazy by any means, but since I've had hip issues in the past, I've been a hip-stretching maniac for the past few days.
November PBF Book Club
If you posted a review of 13 Reasons Why for the October PBF Book Club, please make sure to email me your link at pbfingers@gmail.com so I can include it in the review post on November 5!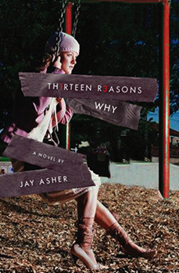 If you have any recommendations for the November PBF Book Club selection, feel free to leave a comment with your suggestion on the PBF Facebook page. As always, I'll be selecting three books from the PBF Facebook page for us to vote on soon.
Happy Friday!!!
Question of the Morning
What is your all-time favorite stretch?
I love the pigeon pose. It feels incredible on my hips. I also really like the plow pose because I feel like a kindergartener playing on the floor while simultaneously stretching my back.