Good morning to you! I am going to need all the energy I can get today because I have two indoor cycling classes on my agenda before 10 a.m.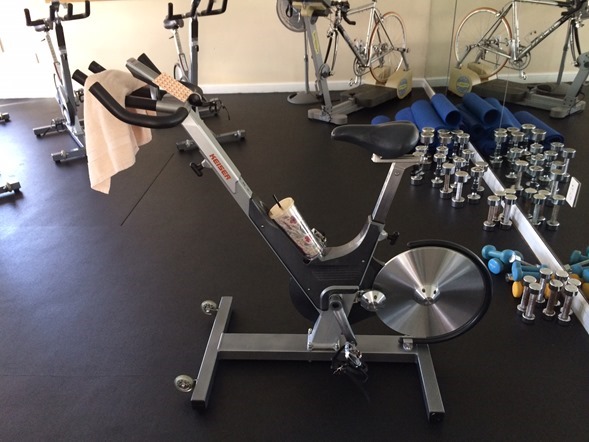 Luckily I'm done teaching my first class for the day (I am seriously in love with my 6 a.m. crew — they are so much fun!), so I only have one remaining. I'm subbing for a Sculpt 'n' Spin class at 9 a.m and the class format should be a neat one to teach because half of the workout is dedicated to cycling and the remaining 30 minutes will be spent off the bike, focusing on strength training. I'm just filling in for the regular instructor for today, but I'm looking forward to teaching something new!
Breakfast
During my morning class today, I joked with our group about how I always find myself brainstorming breakfast ideas during the last 15 to 20 minutes of any morning workout. (When I'm teaching, however, my mind doesn't wander too much!) The class then started shouting out their own breakfast ideas and I'm pretty sure we all drooled through the climb during that little game.
One woman said she had protein pancakes on her mind this morning and that inspired me to revisit an old favorite…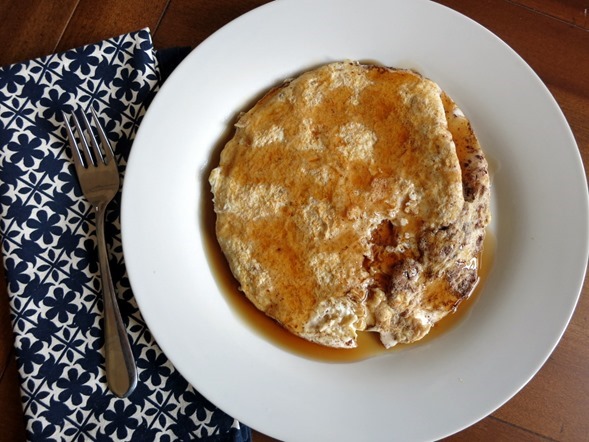 My super simple egg white and oatmeal protein pancake! Gosh, I love this recipe so darn much.
I added a big scoop of Teddie peanut butter to the egg white and oatmeal mixture today to give the pancake a little more staying power and stirred everything around before cooking it up in a skillet. The peanut butter was a great addition and definitely kicked the flavor up a notch. I topped the pancake with maple syrup and enjoyed it with a side of hot tea.
Now it's time to get rolling and head back out to the gym. My gym work day is going to be cut a little short today and I have plans to bring Caitlin dinner and meet her sweet baby Claire for the first time later this afternoon. Can't wait!
Question of the Morning
What are some of the most random things you think about during your workouts?
I do a lot of random meal planning during my workouts… Working out and dreaming about food… Sounds about right! Haha! During morning workouts, I also find myself thinking about the day's to-do lists but I really try to keep myself in the zone (especially during Pure Barre because I'll get lost if I don't!).