Last night I began to understand what the hype is all about surrounding Gone Girl.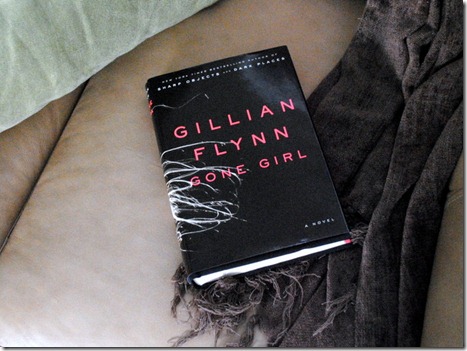 I've heard from many of you who are number 400+ on your library's wait list for this book. Insane! The wait list was crazy-long at my library as well, so I bought Gone Girl through Amazon last week (I love two day shipping!) and am already enjoying it. Mysteeerious!
Workout
My workout this morning yet again followed Tina's Best Body Boot Camp and included three different sets of supersets with five minutes of cardio thrown in between. I wasn't as enamored with today's workout as I was with some of the strength workouts from last week, but it is always good to change things up and keep the ol' body guessing. I really liked the way cardio was spread out through the workout though. That kept me sweatin'!
Breakfast
The minute I started opening a can of salmon to use in this morning's breakfast, a furry little guest arrived at my feet.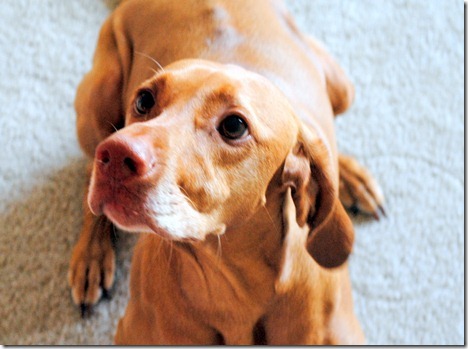 Sadie becomes quite the helpful apprentice anytime she hears a can open in the kitchen.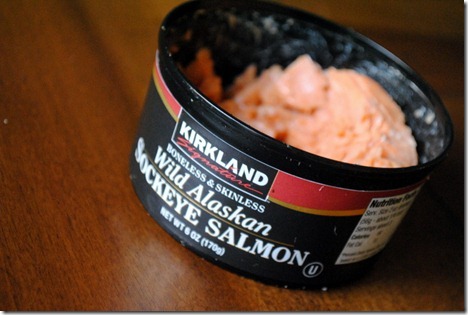 I used a can of wild Alaskan sockeye salmon in a batch of scrambled eggs with onion and parmesan cheese for my morning meal.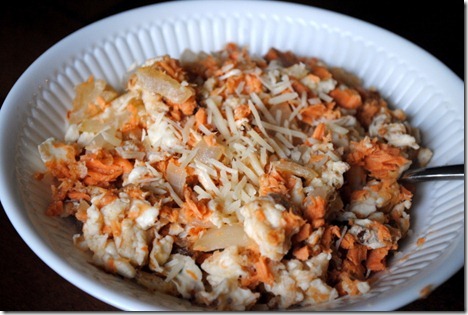 The salmon was the perfect way to kick boring scrambled eggs up a notch. The extra protein also made this breakfast quite filling.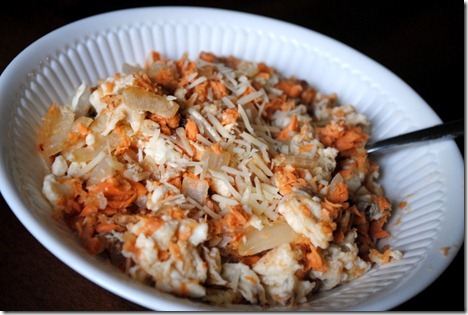 Along with my eggs, I also ate a banana that was on the verge of death.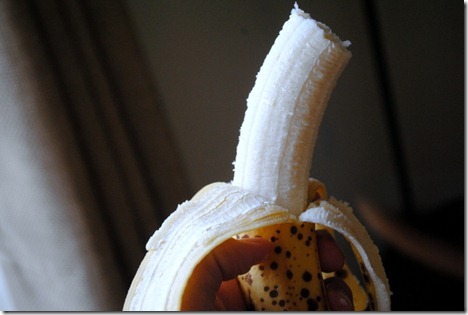 Time to get to work!
Of Possible Interest