Good morning!
I hope your day is off to a good start!
My Wednesday began with an early morning workout. I kicked off my time at the gym with 20 minutes on the elliptical before completing Workout C from Tina's Best Body Boot Camp.
Since I'm on week two of phase two of the boot camp, I have already completed Workout C once before and I think I can safely say it's my favorite boot camp workout to date. It incorporates bursts of cardio with a total body strength training routine that includes five second holds that make my muscles burn. I love it!
Breakfast
Breakfast came together in a flash thanks to a little bit of prep work last night.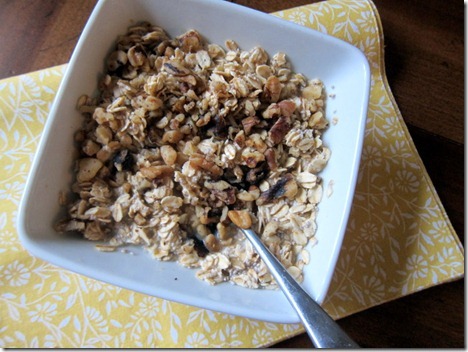 I made a batch of overnight oats and topped them with a sprinkling of walnuts this morning.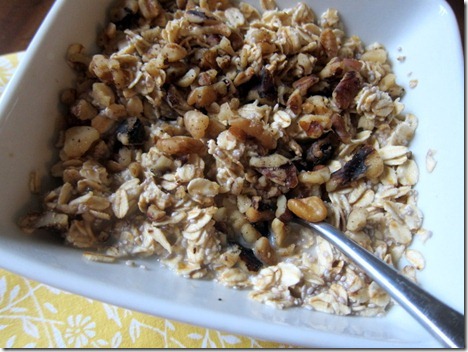 I also added a splash of eggnog to give the oats a little holiday flare before digging in.
'Tis the season!
Question of the Morning
What is your favorite holiday beverage? Eggnog? Hot chocolate? Spiced cider?
I am a sucker for peppermint hot chocolate with extra whipped cream and chocolate shavings. Yes!