After a morning of hiking and enjoying the beautiful Florida sunshine, Ryan and I had some errands to run.
I had a Groupon to use at a local carwash to get my car washed, so Ryan and I hopped in my car to git 'er done!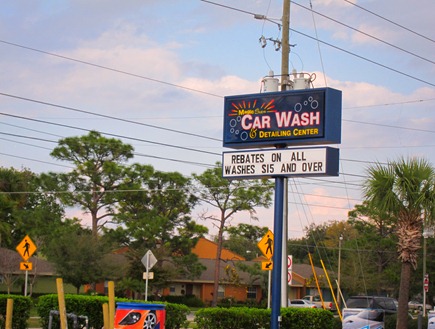 I paid extra on top of my Groupon to have my war waxed and detailed, so we had some time to kill and walked a block to Jeremiah's, one of our favorite dessert hot spots in Orlando.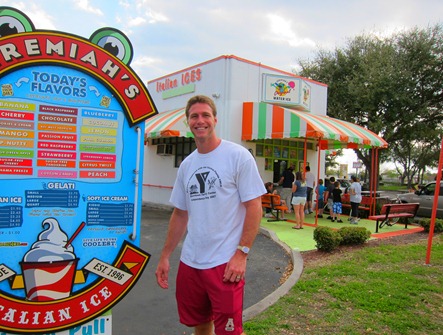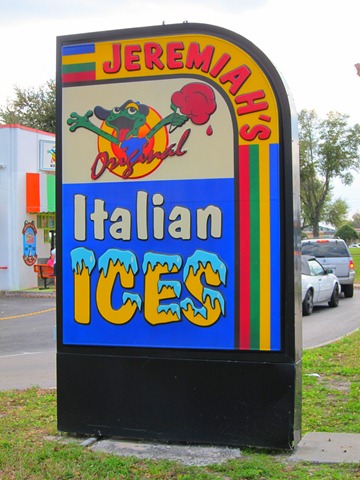 We decided to split a medium cookies 'n' cream gelati and ate at a nearby picnic table.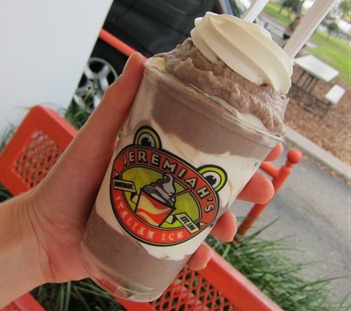 Someone was excited!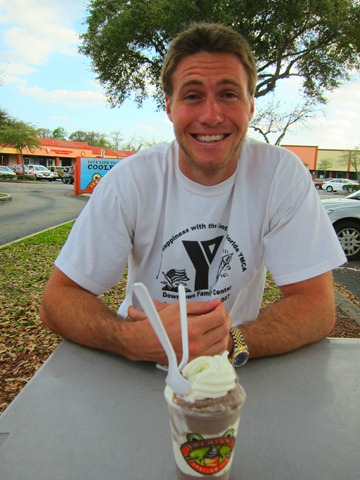 You know I was, too!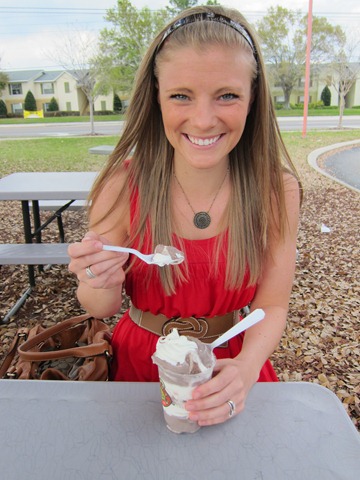 We demolished the gelati in no time at all. It was delicious as always. Jeremiah's never disappoints.
As we walked back to Magic Suds car wash to pick up my car, I saw it parked and lookin' pretty. As we approached, I handed the guy a tip and we hopped in. After looking around, I noticed that nothing had been wiped down. I paid to have the interior vacuumed and totally cleaned and it looked like it had not even been touched!
Don't mess with me!
I exited my car and went to talk with the man who I had just tipped, explaining that the entire interior looked as though it hadn't been cleaned in the least. He agreed to clean it while we waited. After three minutes (fast clean, no?) he summoned us back over. I swear Sadie could've done a better job. I was so, so frustrated! I can assure you I will not be returning to Magic Suds. Sorry for the rant, but I just had to get that out. Grr. Awful.
Whole Foods Detour
My sour mood improved on the car ride home because Ryan and I stopped off at Whole Foods to browse around.
Of course we left with an entire bag full of goodies, but that wasn't the best part of our detour.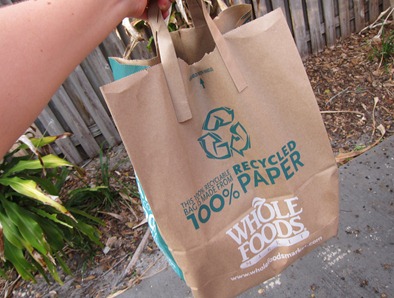 When we first arrived at Whole Foods, I was approached by Gloria, an extremely friendly woman who recognized me and Ryan from this blog!
Apparently her daughter, Bridget, told her about PBF and I had such a nice time chatting with her!
Though I've had readers email me to tell me they've seen me out and about before, this was the first time someone came up and said hi. It was such a treat! A big hello to Gloria and Bridget!

Chocolate Walnut Butter
Once we made it back to our apartment, I was in the mood to have some fun in the kitchen. I figured I would try my hand at a homemade nut butter and poured about 1.5 cups of walnuts into my food processor to start.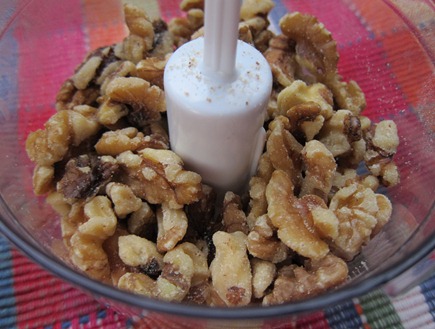 I gave it a whir and realized I would need to whir it up quite a bit before the nuts transformed into any kind of a spreadable butter.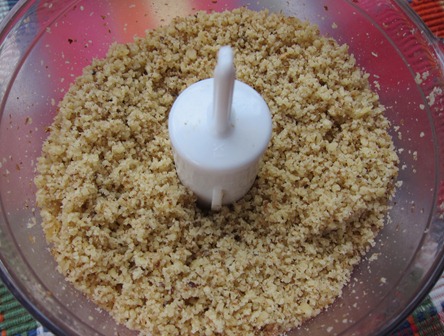 After whirring and whirring away, eventually a walnut butter started to form.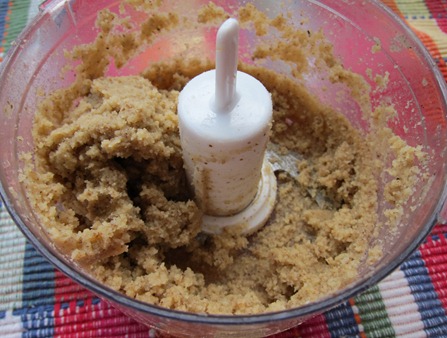 I'm not gonna lie, it was pretty exciting to watch!
I ate a million walnut butter fingers before I had the idea to add some cocoa powder (about 1/2 tbsp.) and some sugar (about 3 tsp.) to the mix to give the walnut butter a more dessert-like flavor.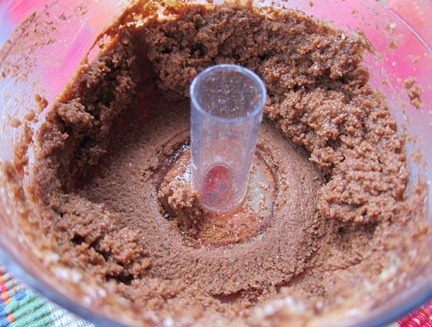 Success!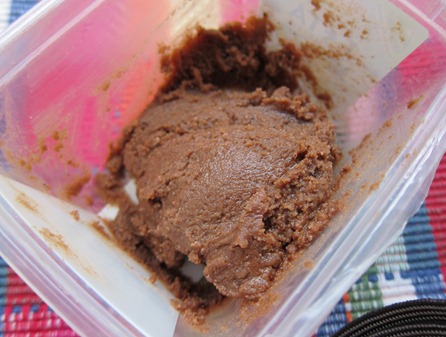 It was so, so good and I ate a ton of it right out of the food processor. Eventually I decided to act slightly more dignified and I smeared it on a fresh whole wheat roll that we picked up from Whole Foods' bakery.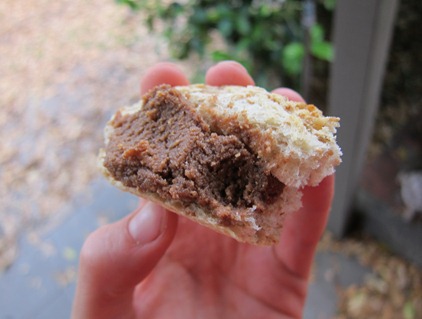 I basically ruined my appetite for dinner.
Eventually my appetite returned when Ryan started cooking up cowboy turkey burgers that he bought after drooling over them at Whole Foods. He topped them with BBQ sauce and I couldn't resist.
After dinner, we decided we were in a movie-watching mood.
The current debate in our house: Hot Tub Time Machine

vs. The Amanda Knox Lifetime Original Movie that I DVRed. I think you can guess where my vote lies.
Off to plead my case! (<—Anyone get the pun?

)