Yet another fantastic hike at Weikwa Springs!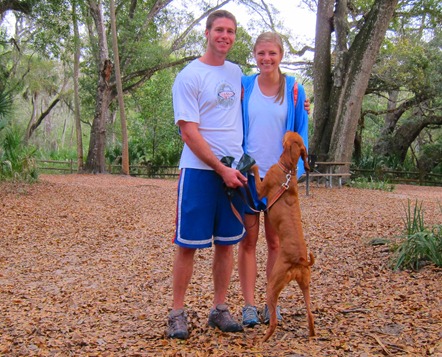 I think our little trio would go hiking nearly every weekend if there were more trails available close to home. Sure our hiking isn't the same as hiking in the mountains of North Carolina, but Florida hiking is still a blast!
As usual, we followed the orange blaze trail which took us on a nearly six-mile loop.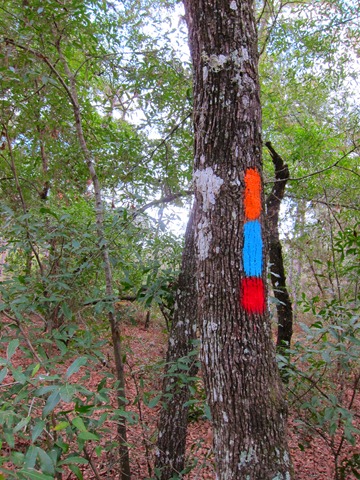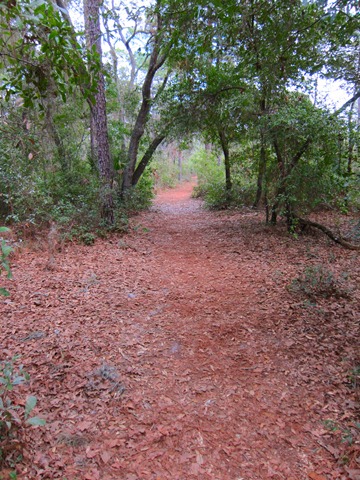 We arrived at Weikwa Springs just after 9:30 a.m., which is a little later than our usual hiking time. We saw signs indicating that a 5k trail race took place in the park earlier, which gave us little hope that we'd see any wildlife during our trek.
With the exception of woodpeckers, squirrels and birds, we didn't see any neat animals. No deer or wild turkeys… or bears, wild boars or snakes (thank goodness).
Sadie didn't seem to mind the elusive wildlife because she found a sick the size of her body to carry around.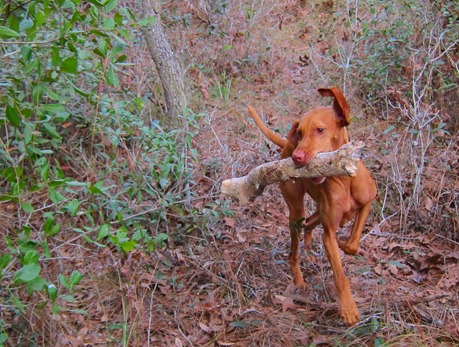 She wanted us to get in on the fun…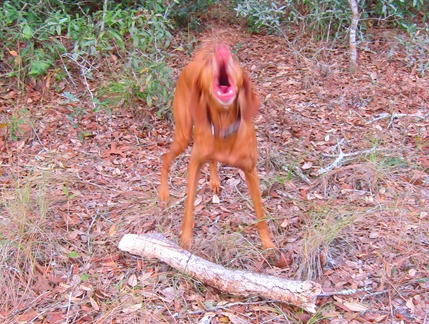 We finished our hike in about two hours and headed immediately to Starbucks for some cold drinks to rejuvenate us for the ride home.
Chia crème Frappuccino for Ryan and a mocha light Frappuccino for me…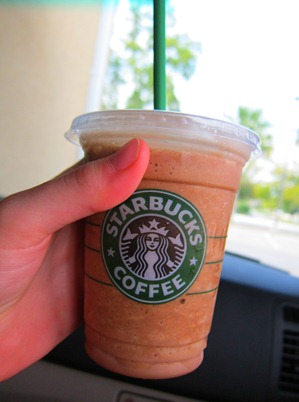 And a cup of whipped cream for Sadie.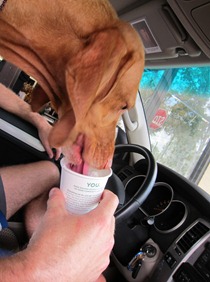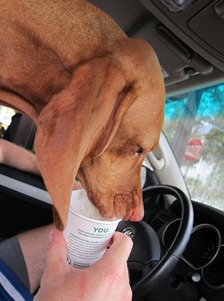 The barista at Starbucks asked us if we wanted a cup of whipped cream for Sadie and I think it made Sadie's day! She gobbled it up in .25 seconds.
Lunch
Once we arrived home, we got crackin' on lunch. While I prepped the sides, Ryan threw a couple of salmon burgers on the grill.
In no time at all we had a lunch fit for summer ready for eatin'.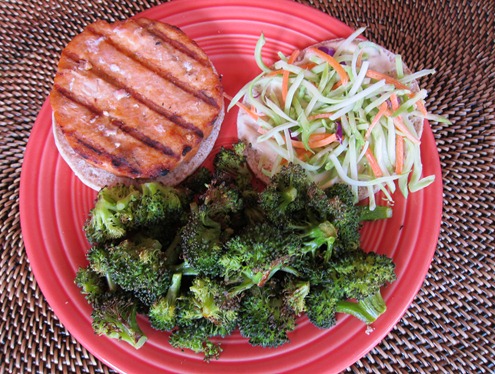 We topped the salmon burgers with a dill dijonaise and broccoli slaw for some added flavor and crunch. On the side we had roasted broccoli that I made by tossing the florets in olive oil and garlic salt before roasting them in the oven at 450 degrees for about 15 minutes.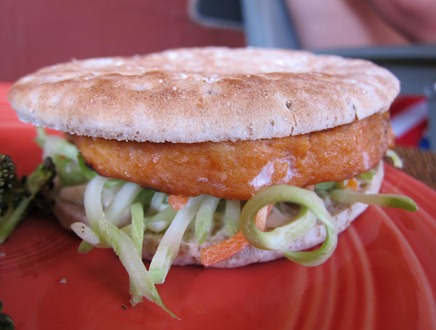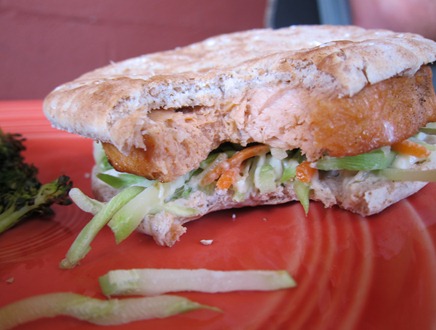 After eating our lunch in the backyard, we were enjoying the beautiful weather so much that we decided to change into our bathing suits to soak up the sun and flip  through some magazines for an hour.
Now I am officially nasty and in dire need of a shower.
Time to get clean!