Our final day in Sanibel concluded with a bang.
Ryan and I were up nice and early and went for a walk on the beach after I grabbed a quick snack of a Luna bar and several handfuls of granola.
The walk from our condo to the lighthouse and back is exactly three miles. It's the perfect distance for a morning or late-afternoon stroll and I've loved completing the walk every day! I'm going to miss it tomorrow.
On our walk this morning we saw a dolphin swimming just off the shore which was pretty neat!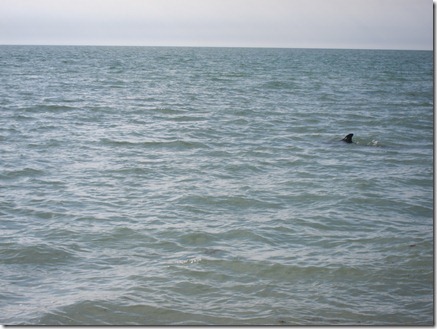 And then two little boys tried to swim with it and scared the dolphin away. I don't blame them for trying. I think everyone secretly hopes they're the "dolphin whisperer" and will magically be able to swim with wild dolphins.
After our walk, everyone was awake and we met up for a late breakfast at The Island Cow, the same place we visited on Friday for lunch.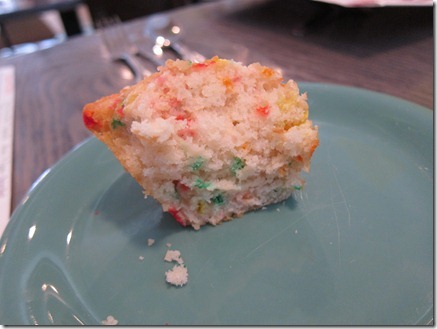 Another funfetti muffin to start!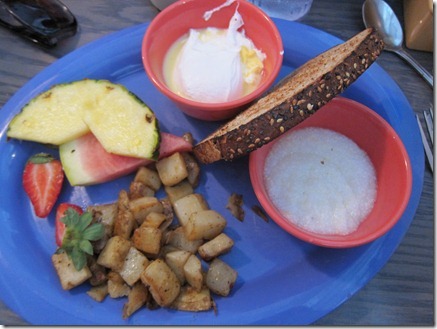 My aunt, sister and I all ordered poached eggs with grits, breakfast potatoes, toast and fruit and really enjoyed our meals. I also had a taste of Ryan's breakfast burrito and loved his meal choice as well.
After breakfast, we spent the afternoon on the beach, soaking up the sun (with sunscreen!), reading, talking and walking along the shore. My dad was traveling for work and wasn't able to join our gang until this afternoon, so we were all excited when he arrived around 2:30 p.m.
We enjoyed a shortened cocktail hour outside our condo before heading off to an early dinner at The Green Flash, a nice restaurant on Captiva Island.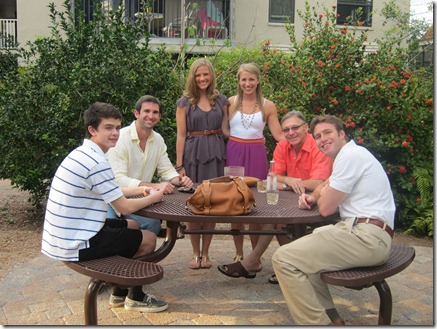 The drinks kept comin' at dinner and our meal was very good.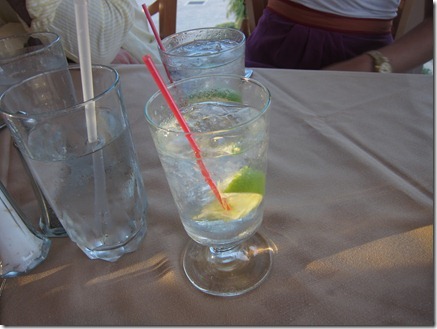 Vodka + Water + Lime for me… I'm a vodka girl through and through when it comes to liquor.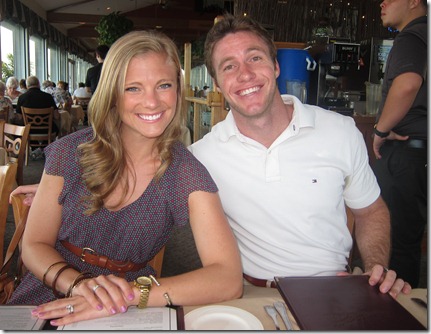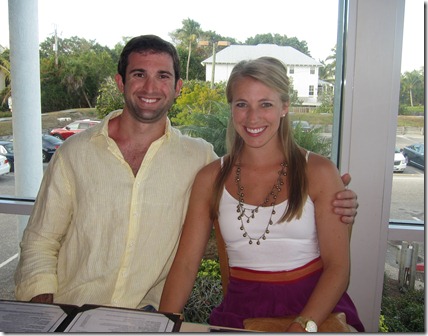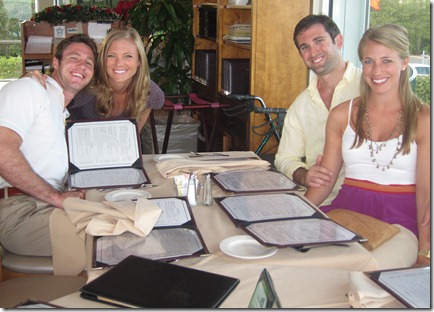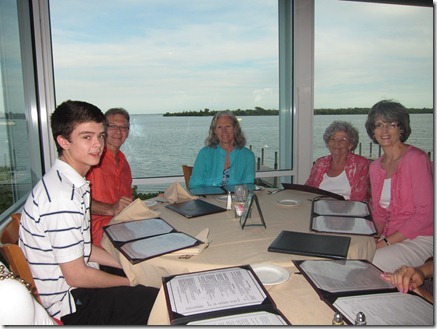 Along with our drinks, we shared an appetizer of parmesan artichoke hearts and a basket of warm bread with butter.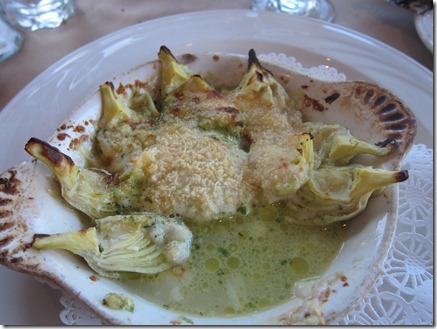 I had a bit of the artichokes and two pieces of bread which were both decent.
My entrée was definitely the highlight of my dinner experience. Bring on the mussels and garlic bread!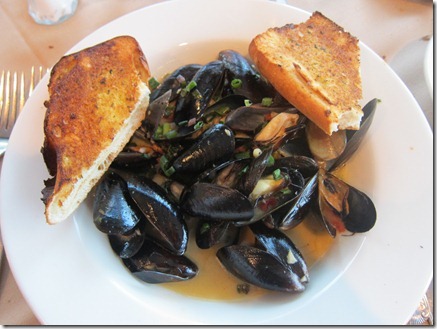 My goodness, the broth that came along with my mussels was fantastic. I had everyone dipping bits of their meal into my remaining broth because it was that tasty.
After dinner we had only one thing on our minds.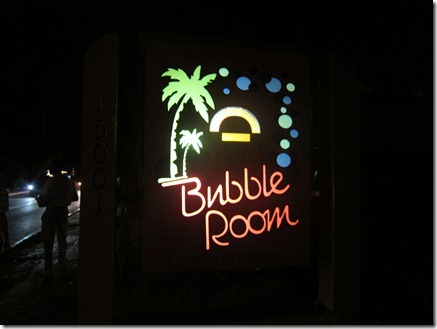 A trip to The Bubble Room.
There's no place quite like The Bubble Room on the planet. It's a restaurant where knickknacks rule and creepy toys pop out at you around every corner. It's both magical and freaky all at the same time.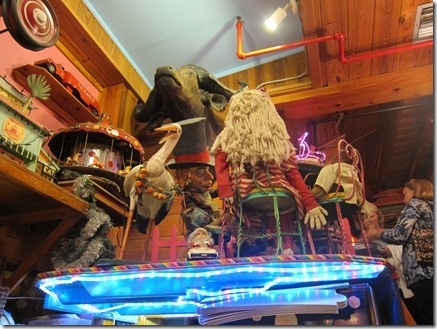 Aside from the stimulating décor, we always make sure to make a trip to The Bubble Room during any visit to Sanibel for their phenomenal cakes.
We ordered six of the humongous slices of cake for our group to share to bring back to the condo.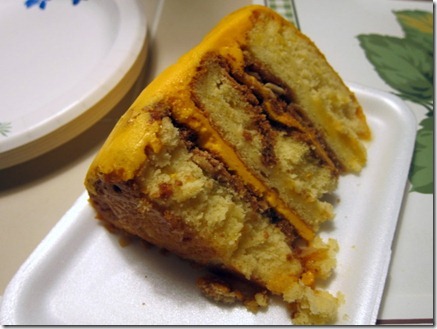 I know it may look a little strange, but the orange crunch cake is their number one seller and it tastes fantastic. In between layers of moist cake is a brown sugar and almond crunch layer that is unlike anything I've ever had in a slice of cake before. So delicious!
My favorite cake was their coconut cake but everyone else agreed that the orange crunch reigned supreme.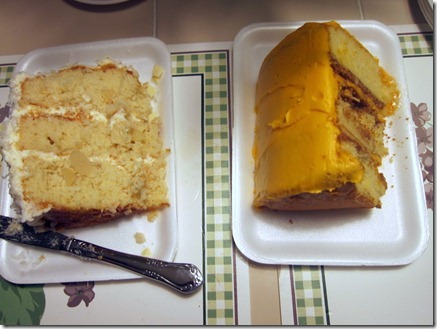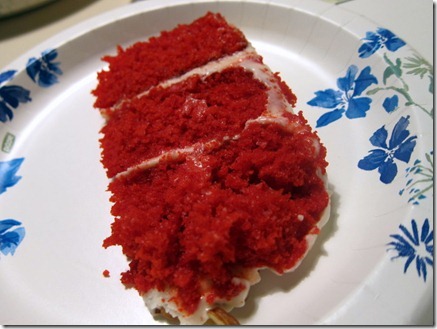 Sugar coma, for sure. I'm quite ready to get some vegetables and healthy food back in my belly tomorrow but tonight's vacation eats were pretty amazing!
Time to face plant into bed.
Goodnight!