The last long run of my half marathon training plan is DONE!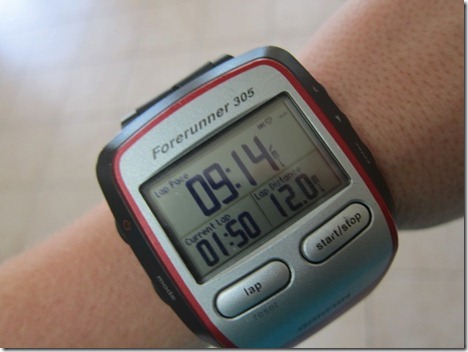 Well, technically I have one more long run on the books next week (8 miles?), but today's long run was the longest of all the long runs, so I'm just going to pretend it's the very last one!
It's crazy to me that I ran 12 miles this morning. I know this is weird, but whenever I see or hear about other people running long distances, I am in awe. I don't really consider myself a runner and it almost feels like every time I bust out a long run, it is some kind of a fluke. Odd.
Anyway, today's run was pretty awesome as far as long runs go. It was nice and chilly when Ryan and I set out around 8 a.m. I even wore a lightweight hoodie!
Ryan wasn't sure whether or not he'd be running the full 12 miles with me this morning because his ankle was feeling funny all week after last Saturday's 11 mile run. I told him to stop at the first sign of pain because it's not worth it for him to run 12 miles on a training run, only to injure himself so that he cannot actually complete the half marathon in two weeks!
After running about six miles, Ryan headed home. His ankle started to feel funky and so we said our goodbyes and Sadie and I went on to run the full 12 miles on our plan.
I ate Gu Chomps at miles 4.5, 7 and 9. I cramped up a bit after eating the Chomps at mile 7, but I breathed my way through and the cramping didn't last long.
Breakfast
All I wanted when I got home from running was something salty!
What better way to satisfy a salty craving than a bowl of chicken noodle soup?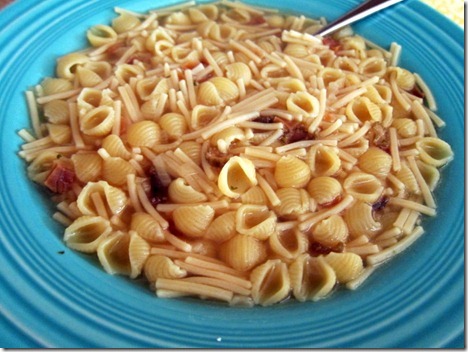 I only wish it was a bowl of my mom's homemade chicken noodle soup! (<— A serious winner if you're looking for an easy and delicious homemade soup recipe.)
I know soup is kind of an odd breakfast choice, but I ate it alongside an egg sandwich which is a little more normal.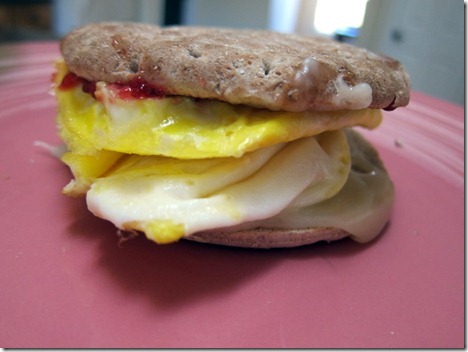 Salty craving satisfied!
Time to blow dry my hair and pack for a weekend with the fam in St. Pete.
Hope you're having a great Saturday!