At the vet's office this week, as Sadie sat on my lap in the waiting room, I tried flipping through a magazine.
That didn't really work and I ended up just petting Sadie, but I managed to catch a glimpse of one article that sparked my interest.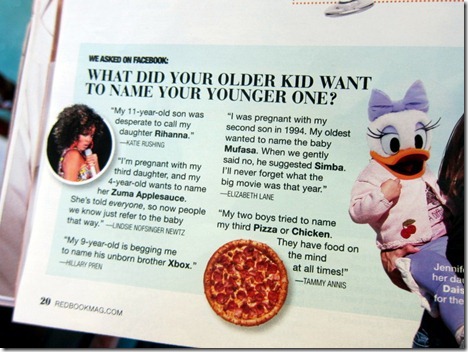 What did your older child want to name your younger child? (Props to the kid who wanted to name their brother Mufasa. Awesome.)
This article made me laugh because my mom told me that I had very strong opinions when it came to naming my sister, Leslie. At one point the name "Wendy" was briefly discussed and I apparently had a fit because I wanted to be named Wendy since I loved the movie Peter Pan. In my four-year-old brain, if I couldn't be Wendy, nobody could be Wendy.
I also think it's interesting to ask your parents what your name would've been had you been born the opposite sex. I would've been Andrew. I like that name, so it would've been fine with me!
Breakfast
Breakfast this morning was another glorious two-egg sandwich served on top of a Thomas' whole wheat English muffin with muenster cheese and raspberry jelly.
Plus a hot mug of foamy peanut buttercup coffee!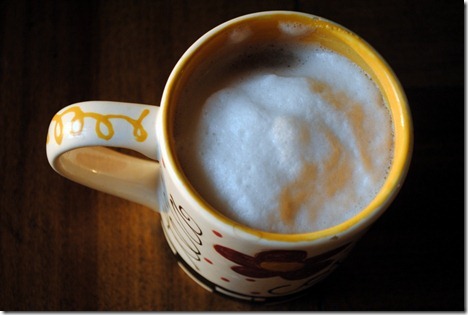 Questions of the Morning
Do you know what your name would've been, had you been born the opposite sex?
Did you have any opinions regarding the name of your siblings? If you're a parent, did and of your children have an opinion about their brother or sister's name?