Good afternoon!
I hope your day is going simply swimmingly! I feel much more "with it" today. For whatever reason, yesterday felt rather hazy, so it's nice to feel like my old self again!
After working through the morning, lunchtime was a welcome break and I took a few minutes to throw together a protein-packed lunch that included fresh fruit and vegetables.
A winner all around.
Along with a cup of strawberry banana Greek yogurt and a Jazz apple, I made myself a batch of chicken salad.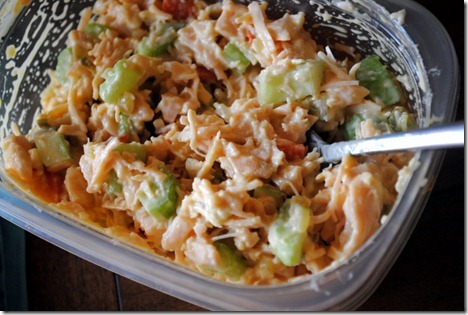 In addition to the usual three ingredients that always go into my typical chicken salad (Miracle Whip, mustard and relish), I added shopped celery and two chopped carrot sticks.
I loved the extra crunch from the vegetables!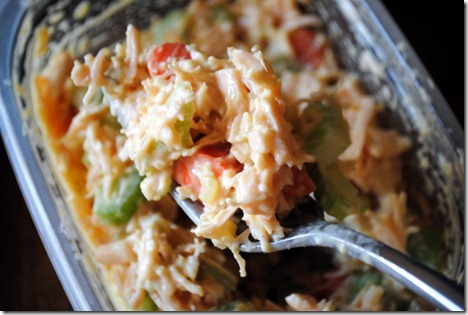 Delightful!
The Travel List Challenge
Last night's Food List Challenge was so much fun that I thought we might enjoy round two today! Thanks to blog reader Lisa who told me about the Travel List Challenge!
Apparently a bunch of different "List Challenges" are popping up right now, but my love for travel made the Travel List Challenge especially intriguing to me.
The list features 100 "must see" places and includes a bunch of places I've always wanted to visit.
Like I did with the Food List Challenge last night, I highlighted the places I've visited below. I'm still at a loss for why my lovely hometown of Ocala isn't on the list. What's the deal?
1. Alamo
San Antonio, Texas, USA
2. Alhambra
Granada, Spain
3. Andros Island
Bahamas
4. Angel Falls
Venezuela
5. Angkor Wat
Angkor, Cambodia
6. Atlantic City Boardwalk
Atlantic City, New Jersey, USA
7. Ayers Rock
Australia
8. Big Ben
London, England
9. Bora Bora
Polynesia
10. British Museum
London, England
11. Canals of Amsterdam
Amsterdam, Netherlands
12. Cathedral of Seville
Seville, Spain
13. Cave of Crystals
Mexico
14. Christ the Redeemer
Rio De Janeiro, Brazil
15. Cinque Terre National Park
Italy
16. Colosseum
Rome, Italy
17. Crater Lake National Park
Oregon, USA
18. Dead Sea
Israel/Jordan
19. Death Valley National Park
California, USA
20. Devil's Tower
Wyoming, USA
21. Dome of the Rock
Jerusalem, Israel
22. Easter Island Statues
Polynesia
23. Edinburgh Castle
Edinburgh, Scotland
24. Eiffel Tower
Paris, France
25. Empire State Building
New York City, New York, USA
26. Forbidden City
Beijing, China
27. French Quarter
New Orleans, Louisiana, USA <—Going in August this year for my friend Leah's bachelorette party!
28. Galapagos Islands
Ecuador
29. Gateway Arch
St. Louis, Missouri, USA
30. Gettysburg Battlefield
Gettysburg, Pennsylvania, USA
31. Glacier Bay Basin
Alaska, USA
32. Glacier National Park
Montana, USA
33. Glowworm Cave
New Zealand
34. Golden Gate Bridge
San Francisco, California, USA
35. Grand Canal
Venice, Italy
36. Grand Canyon
Arizona, USA
37. Grand Mosque in Mecca
Saudi Arabia
38. Great Barrier Reef
Queensland, Australia
39. Great Mosque of Córdoba
Córdoba, Spain
40. Great Wall of China
China
41. Hagia Sophia
Istanbul, Turkey
42. Hawaii Volcanoes National Park
Hawaii, USA
43. Hollywood Boulevard
Hollywood, California, USA
44. Iguazu Falls
Argentina and Brazil
45. Kiyomizu-dera
Kyoto, Japan
46. Kremlin
Moscow, Russia
47. Lake Titicaca
Peru
48. Las Ramblas
Barcelona, Spain
49. Las Vegas Strip
Las Vegas, Nevada
50. Leaning Tower of Pisa
Pisa, Italy
51. Louvre Museum
Paris, France
52. Macchu Picchu
Peru
53. Matterhorn
Switzerland
54. Mayan Pyramids of Chichen Itza
Yucatan Peninsula, Mexico
55. Metropolitan Museum of Art
New York City, New York, USA
56. Mount Everest
Nepal
57. Mount Fuji
Japan
58. Mount Kilimanjaro
Tanzania
59. Mount Rushmore
Keystone, South Dakota, USA
60. Napa Valley
California, USA
61. Ngorongoro Crater
Tanzania
62. Niagara Falls
New York, USA
63. Notre Dame Cathedral
Paris, France
64. Pacific Rim National Park
British Columbia, Canada
65. Pebble Beaches of Nice
Nice, France
66. Petra
Jordan
67. Petronas Twin Towers
Kuala Lumpur, Malaysia
68. Portland Head Lighthouse
Cape Elizabeth, Maine, USA
69. Puerta Del Sol
Madrid, Spain
70. Pyramids of Giza
Egypt
71. Redwood National Park
California, USA
72. Rock of Gibraltar
Gibraltar
73. Rocky Mountain National Park
Colorado, USA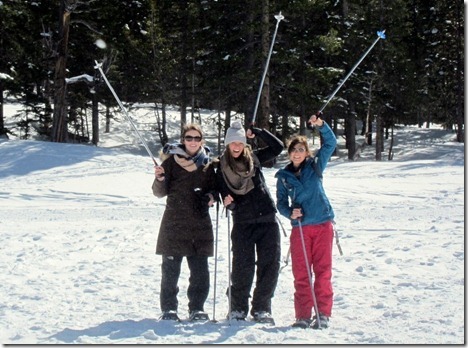 74. Ruins of Athens
Athens, Greece
75. Ruins of Pompeii
Pompei, Italy
76. Sagrada Famila
Barcelona, Spain
77. Willis Tower (formerly Sears Tower)
Chicago, Illinois, USA
78. Sedlec Ossuary
Czech Republic
79. Sistine Chapel
Vatican City, Italy
80. Smithsonian Institution
Washington, D.C., USA
81. Space Needle
Seattle, Washington, USA
82. St. Peter's Basilica
Vatican City, Italy
83. Statue of Liberty
New York City, New York, USA
84. Stonehenge
Wiltshire County, England
85. Sydney Opera House
Sydney, Australia
86. Taj Mahal
Agra, India
87. Temple of the Golden Pavilion
Kyoto, Japan
88. Teotihuacan
Mexico
89. Tian Tan Buddha
Hong Kong, China
90. Times Square
New York City, New York, USA
91. Varanasi
Uttar Pradesh, India
92. Victoria Falls
Zimbabwe
93. Wailing Wall
Jerusalem, Israel
94. Walt Disney World Resort
Orlando, Florida
95. Washington Monument
Washington, D.C., USA
96. White Cliffs of Dover
Dover, England
97. White House
Washington, D.C., USA
98. Winchester Cathedral
Hampshire, England
99. Yosemite National Park
California, USA
100. Zion National Park
Utah, USA
Questions of the Afternoon
Of the locations listed above that you haven't been to, where would you most like to visit?

What place was left off the above list that you think should be included?
I would love to see the Great Barrier Reef in Australia and go scuba diving!