In keeping with Friday tradition around here, it's now time for your usual Things I'm Loving Friday blog post where we chat about the small things in life that make us smile each week. Below you will find a few things I'm loving and I'd love to hear a little bit about what you're loving right now in the comments section of this post.
Hope you all have the best weekend!
Things I'm Loving Friday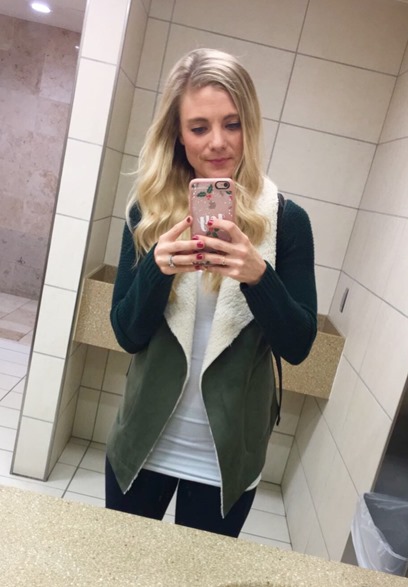 I snapped this photo of this sweater to share on Snapchat back in December when a few of you asked me about it during a random Snapchat video and meant to give it a shout out here as well because it is, without a doubt, my favorite Stitch Fix find of the season! The brand is Madison & Lola and I adore the mix of knit, faux-fur and suede fabrics. It's incredibly comfortable, cozy and warm and I've found myself reaching for it again and again ever since I received it in my November Stitch Fix delivery. (After some searching, I found the vest version of this top on NordstromRack.com for only $20!)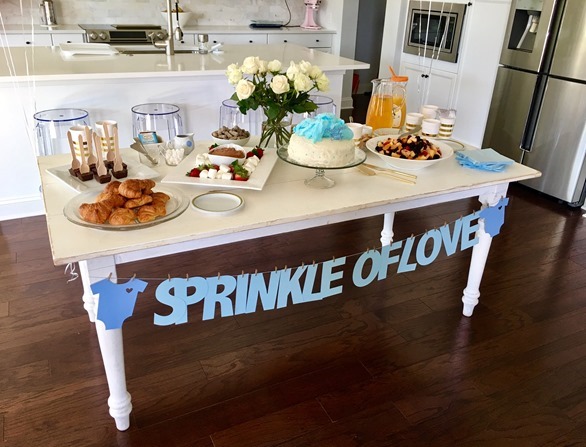 Yesterday morning I attended my first-ever baby sprinkle for my friend Meghan who is expecting her second boy in early February. My friend Laura – aka our resident Martha Stewart / The Hostess with the Mostest – hosted the sprinkle and it was absolutely gorgeous. It was a kid-friendly sprinkle which was so fun since most of us met after our babies were born and now they're all crazy, mobile little toddlers. We had such a nice time chatting over a delicious spread of food (I think I ate my bodyweight in chocolate mousse dip) and I am so thrilled for Meghan and the upcoming arrival of baby Casey!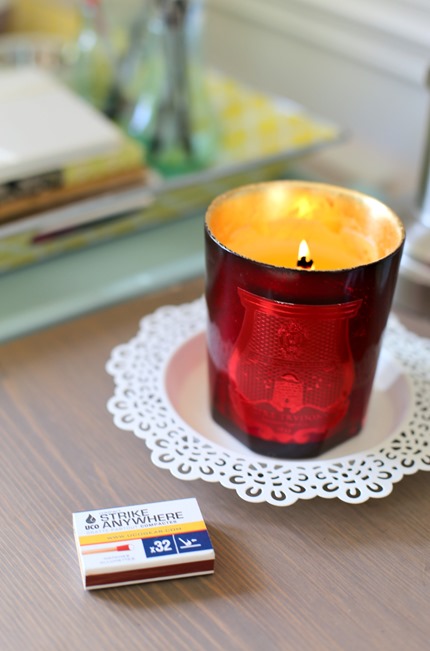 Okay I know this is a very odd thing to highlight but it really does make me happy so I figured why not include it!? As you guys know, I am a candle-loving fiend. I light a candle on my desk almost every day and feel like it really helps me relax and get into the working zone during Chase's naptime. For some reason the process of lighting my desktop candle with a real match makes me smile. I love the smell of the smoke and wood and the crackle of the match as the flame springs to life. File this under little things in life that bring me big joy!
Homemade Cards from Melanie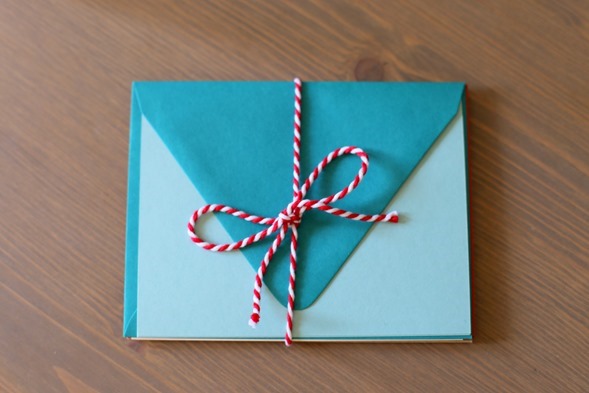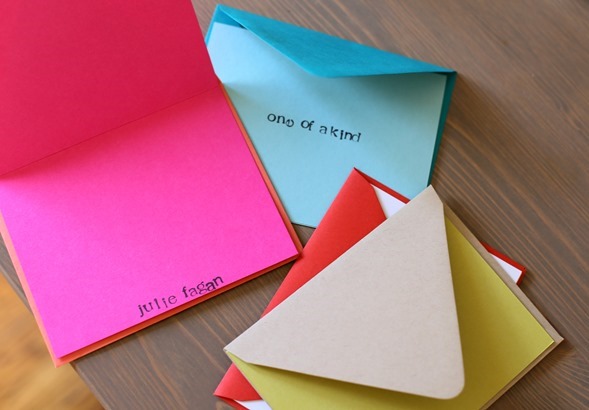 My friend Melanie gave me the sweetest holiday gift when we got together for a play date with our little ones earlier this week. She personalized several different colorful cards with cutesy sayings on the outside and my name on the inside and I thought it was just the most thoughtful gift! So creative, bright and fun!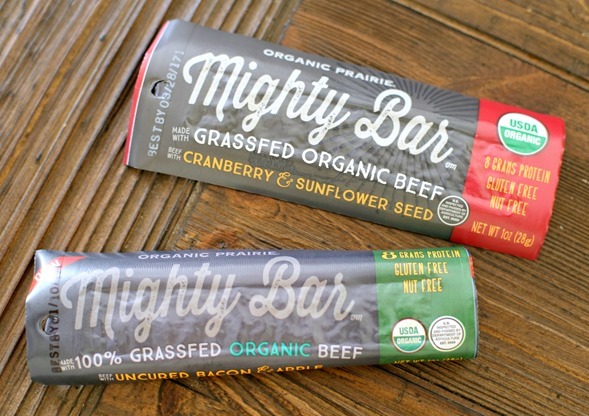 These bars are SO GOOD. If you like beef jerky but sometimes find it too tough/chewy and want a little more variety when it comes to flavor, you must try these bars! The kind people at Mighty Bars sent me a few of their organic grassfed beef bars to sample and they totally blew me away. The cranberry and sunflower seed bar is my favorite and was the perfect portable travel snack during my trip to Pennsylvania last weekend. I've also been keeping one on hand in Chase's diaper bag in case a hunger emergency strikes so I don't find myself downing a baby food pouch or a smashed day-old peanut butter sandwich in the car which has sadly happened a time or two.
Food: Coconut Cream Pie Overnight Oats / Healthy 3-Ingredient Dinners / Artichoke Leek and Mushroom Parsnip "Fried Rice"
Fitness: Superset Pyramid Timed Workout / YouTube Workout Videos To Do At Home
For New/Expectant Mamas: One of my best blogging friends, Gina of The Fitnessista, recently released the advanced version of her 12-week comprehensive Post Baby Bod plan and right now she's offering both the original and advanced Post Baby Bod plans for the price of the original plan! Gina's plan includes 12 weeks of easy-to-follow workouts and takes the guesswork out of developing a fitness routine post-baby. The plan safely progresses from one four-week module to the next. The first module focuses on establishing a fitness routine after medical clearance to resume exercise, and gradually builds up to high intensity interval circuits and dedicated core training.
Easy Marinated Pork Chops (This recipe is a family favorite in our house and is the perfect combination of sweet and savory. With only six simple ingredients, it's an easy dish you can prep ahead of time and cook in a flash for a delicious weeknight dinner!)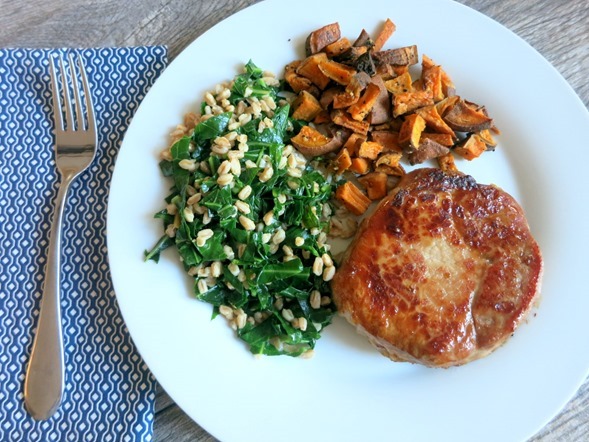 20 Minute Boot Camp Workout (A fast-paced workout with lots of different exercises to keep boredom at bay!)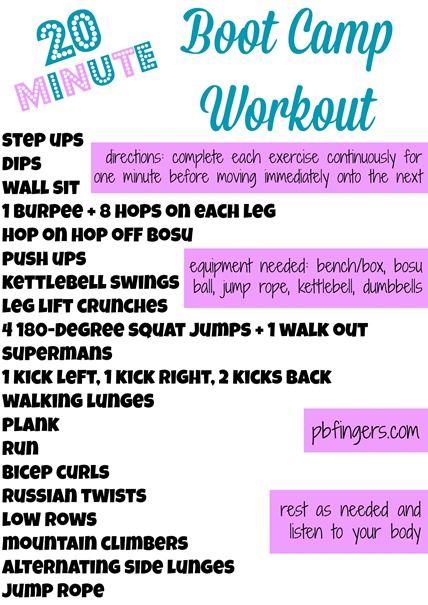 Question of the Day
What is one thing you are loving this week?
Gooooood morning and Happy Friday to my favorite Internet friends! How are you guys today? All is well over here! My father-in-law arrived in town late yesterday morning and will be spending his birthday weekend with us here in North Carolina. We're happy to have him in town and are really hoping to secure a last-minute babysitter so we can go out for an adults-only birthday dinner on Saturday night. Fingers crossed!