I hope you guys are able to spend the next few days with loved ones and enjoy a combination of relaxing and adventurous activities! I hope to see ya back here on Monday but until then let's dive into your weekly Things I'm Loving Friday post where I briefly share a list of things that are making me smile each week!
Here we gooo!
Things I'm Loving Friday
I know this may be makeup application sacrilege, but prior to this brush, I never used a makeup brush or sponge to apply foundation or concealer. I always used my fingers but this brush has flipped my foundation world upside down in the best possible way.
The Artis Palm Brush is made up of 3 to 10 times more fibers than typical makeup brushes, meaning you'll get an incredibly smooth application that doesn't look streaky or cakey. The fibers are so soft and I am just kicking myself for waiting so long to invest in a high-quality makeup brush for my foundation. It makes a world of difference and honestly gives my face an almost air-brushed appearance when I use it with more foundation when I wear more makeup than my usual play date mom face. I LOVE this brush and now consider it a beauty must have for me!
Turmeric Coconut Wraps (Paleo + Vegan + Raw)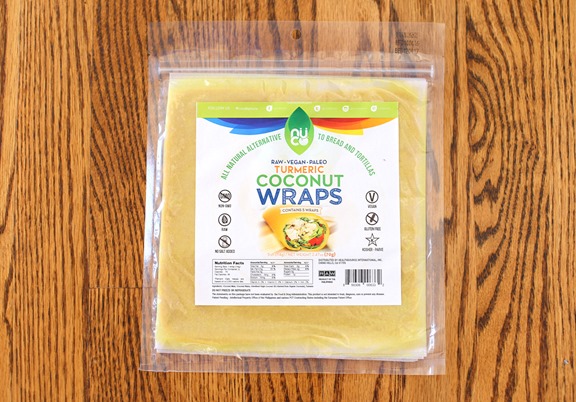 I added these wraps to my latest Thrive Market order after I first saw them on Gina's blog and I've been loving them!! (Just search "coconut wraps" on Thrive Market and they'll pop right up.) I used the wraps for tuna salad and simple turkey roll-ups this week and thought they held up well. They are smaller than many of the grain-based wraps out there, so I've been using two at a time and making two smaller wraps to enjoy at lunchtime. They do have a slight coconut taste which doesn't bother me at all (I'm a big-time coconut lover) but they aren't sweet so they still work well with savory foods.
Diffusing Grapefruit + Tangerine Essential Oils
I took a little breather from diffusing essential oils for a while there but found myself breaking them back out this week. My go-to combination of the moment is grapefruit and tangerine which I diffuse in my home office while I work during Chase's nap. The combination is bright and energizing and prefect for helping me through a mid-day slump!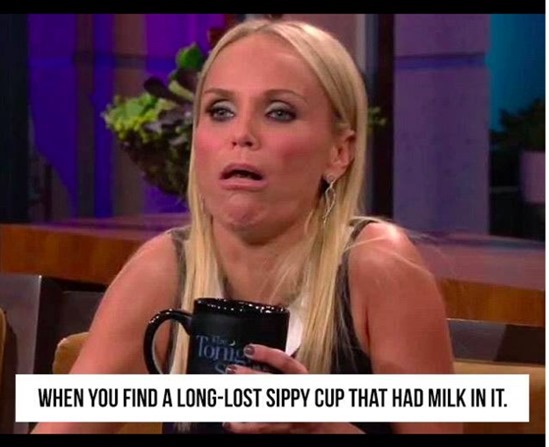 I linked to this roundup of hilarious parenting memes on the PBF Facebook page earlier this week but had to highlight it here as well because it had me laughing so hard. If you are looking for something to make you crack up about some of the gross/more challenging/ridiculous aspects of parenting, definitely check it out.
Pineapple Mint Sangria (Keep this one on your radar as temperatures warm up this spring! We made it for Chase's first birthday party and people loved it! It's not overly sweet but still incredibly refreshing.)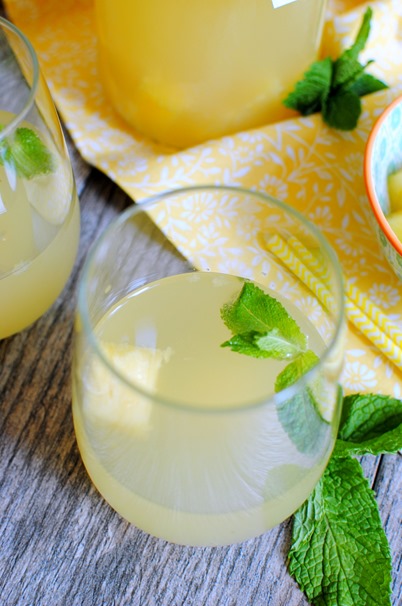 25 Minute Treadmill HIIT Workout (I did this one again during Chase's naptime this week when we didn't make it to the gym in the morning. Perfect 25-minute sweat session!)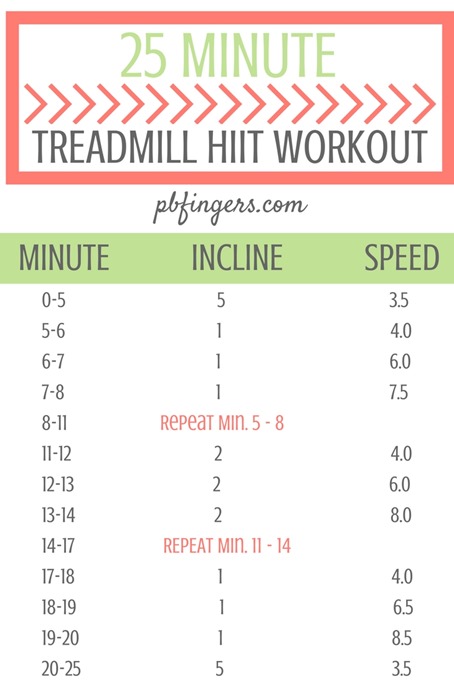 Question of the Day
What is one thing you are loving this week?

It's Friiiday! Can I get a woohooo!? I am really looking forward to this weekend. On Wednesday night Ryan asked me if we had anything on our agenda for the upcoming weekend and I think we were both a little too excited when we realized our calendar is c-l-e-a-r. That means our days will likely be filled with some kid-friendly adventures, walks with Sadie, playtime outside and evenings on the couch with a bowl of ice cream in hand. (We've been on a serious Moose Tracks kick for a few weeks now and I don't see it ending anytime soon.)