It looks like our weekend will be another low-key one around here. I have a baby sprinkle to attend today for my friend Laura's second little bundle of joy (she's expecting a baby boy in July) but other than that, our weekend is free of any plans. If we can get out on the lake in the day and watch a few episodes of the newest season House of Cards before bed, I'll be a happy camper!
Before the weekend officially kicks off and we (hopefully) step away from our computers for a couple of days, I wanted to share a short roundup of some things I am loving this week in my usual Things I'm Loving Friday blog post. Feel free to play along in the comments section!
Things I'm Loving Friday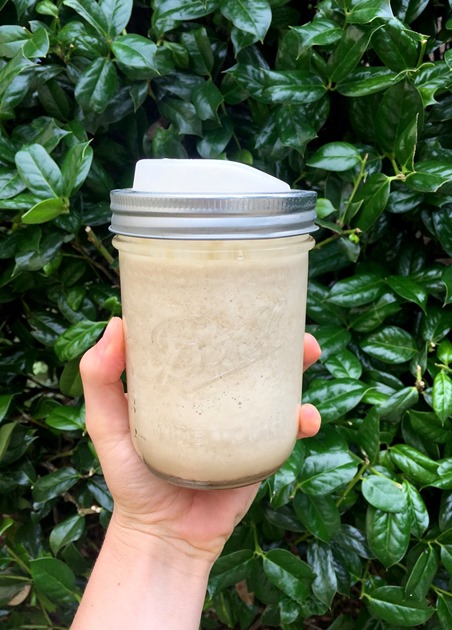 Oh my gosh you guys, I have a new smoothie obsession and it is creamy, frothy smoothies made with cold brew coffee. After sharing a few glimpses at my latest smoothie obsession on Instagram Stories, a few of you asked for my exact recipe and I actually still need to measure everything out to share. (I'm on it, I swear!) In the meantime, here's a little breakdown: I've been combining Chameleon cold-brew coffee with almond milk, whole milk, frozen cauliflower (you cannot taste it, I promise) and collagen. It reminds me of a Frappuccino I am in love.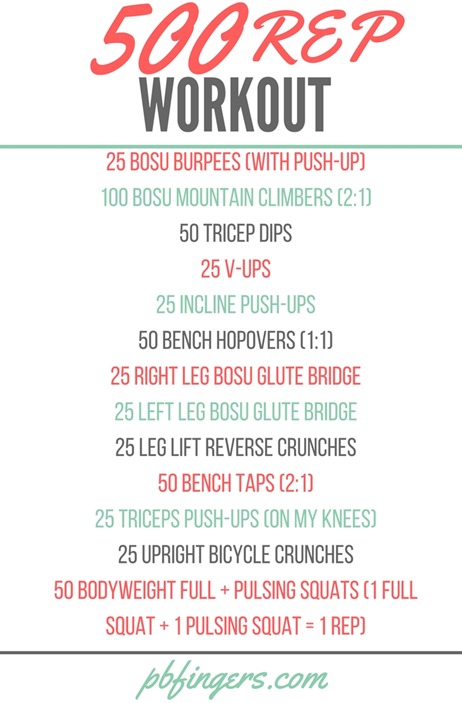 On Monday morning, I was feeling a little all over the place and knew I wanted to work up a sweat. I also knew a boring workout wouldn't work for me at all, so while I did a short session of running/walking intervals on the treadmill, I began brainstorming a 500 rep workout to complete in my gym's weight room. The workout incorporated a little bit of everything – plyometric, stability, strength and cardio exercises – and worked my whole body. It also flew by and I felt like it was worth of sharing with you guys here because I loved it so much! Total sweat fest!
Also, if you love enjoy higher rep workouts, you might also want to try my 50 Rep Workout (plus Part Two and Part Three)!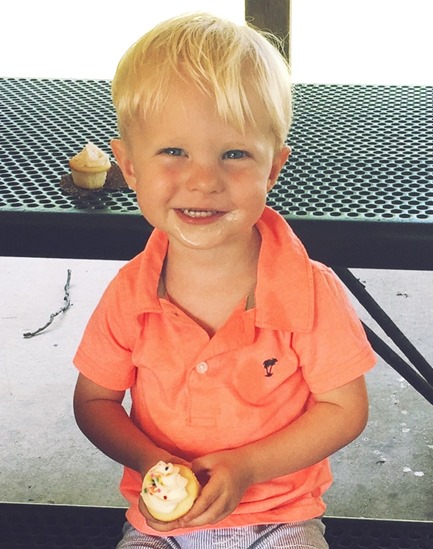 Oh my gosh do I have an adorable story for you guys today! On Wednesday night, after we finished reading Chase's favorite Elmo book, we said our prayers together before bed. (Side note: Watching Chase clasp his hands together and say "Amen!" in his high-pitched little voice at the end of our prayers is just the cutest thing in the world to me.) We always say the same prayers (the same prayer my family said with me when I was growing up… "Now I lay me down to sleep…") and once we were done praying for our family members, I asked Chase if there was anyone else he wanted to pray for before bed. Without missing a beat he said, "Nemo!" So we prayed for Nemo. That is one blessed little fish, let me tell ya!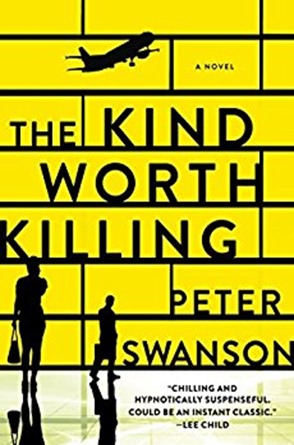 This book was recommended to me by a few of you guys a while back and I finally got around to reading it this week. It was GOOD. Really, really good! The Kind Worth Killing was full of twists and turns and I absolutely flew through it and really looked forward to reading it at night before bed.
The book begins with Ted Severson casually meeting Lily Kintner in an airport bar not long after he catches his wife, Miranda, cheating on him. Through casual conversation, Ted jokes that he'd like to kill his wife and Lily offers her help with a deadpan expression on her face. From there, the book includes twist after twist as Ted and Lily plot Miranda's death.
Segments of the book are told from different character's perspectives which keeps the book incredibly intriguing as details slowly unfold and the reader learns new information along the way. I highly recommend this one!
***
Also, since I'm kind of dying to talk about this book with someone else who read it, if you have read it, what did you think of the ending!? I was reading it on my Kindle so it said I still had 15% off the book left when I was finished (because a preview of the author's next book was included with the purchase) and when I realized it was actually done, I honestly said, "What the heck!?" out loud next to Ryan in bed! But then, as I sat there and thought about the book, I realized I actually really LIKED the ending. I thought it was pretty awesome and unexpected… Definitely not a typical book ending which was cool!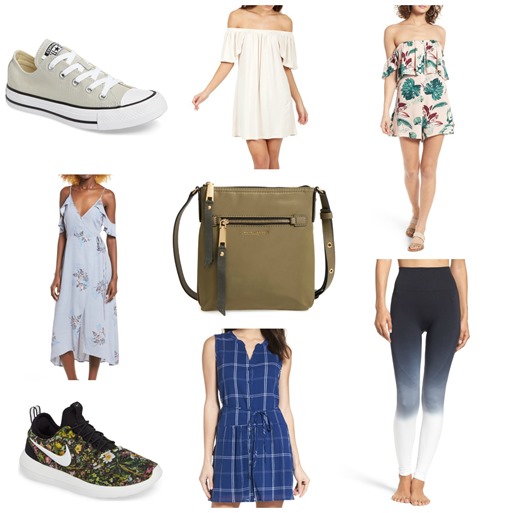 Nordstrom's Half Yearly Sale is going on now through the end of the weekend and there are some seriously great finds out there right now! Here are some of my top sale picks:
CLOTHING
Off the Shoulder Romper (Only $27! Lovin' the blush/palm print.)
Presley Shirtdress (Reminds me of my denim dress I love to dress up with wedges or down with Converse sneakers)
Cold Shoulder Maxi Dress (So feminine and gorgeous!)
Marley Off the Shoulder Dress (The breezy look of this one screams summer.)
High Rise Ombre Leggings (Totally digging the high-rise fit of these and the $35 price tag.)
Nike Power Run Crop Tights (Bright blue!)
ACCESSORIES + SHOES
Nike Roched Sneaker (I think the floral print on these is just so cool.)
Converse Chuck Taylor All Star (Great color that goes with anything!)
Marc Jacobs Crossbody Bag + Trooper Bag (LOVE the army green color of these bags!)
Chocolate Peanut Butter Cereal Bars (I just made these again this week and they are so good and only require 5 ingredients!)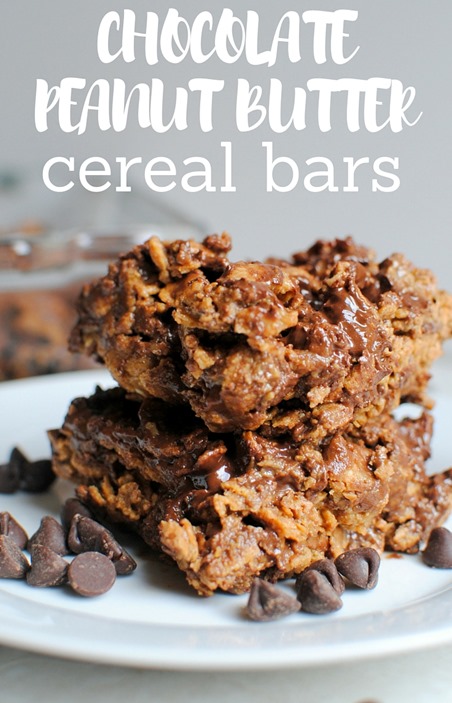 Upper Body Superset Workout (A workout that pairs upper body dumbbell exercises with resistance band exercises that hit the same muscle for an added challenge.)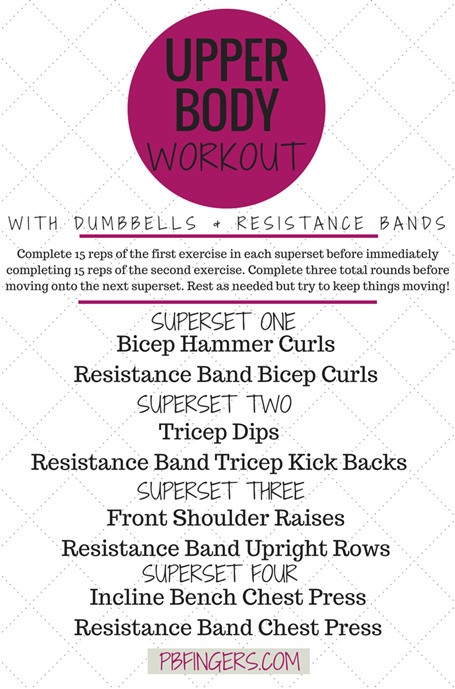 Question of the Day
What is one thing making you smile this week?

Friday is here! And so is JUNE. How crazy! It definitely feels like summer is upon us in Charlotte and I'm loving it. Bring on all the sunshine and weekends filled with pool and lake time!