upper body workout
over the weekend and created it to target the biceps, triceps, shoulders and chest.
It incorporates supersets (two exercises performed back-to-back) to keep things moving and challenge your muscles. The workout also uses both dumbbells and resistance bands to change things up a bit!
Upper Body Superset Workout
The first exercise in each superset requires dumbbells (or a barbell) and is followed immediately by a resistance band exercise that hits the same muscle for ultimate burn.
Exercise Demos
Here are pictures and links demos of the resistance band exercises: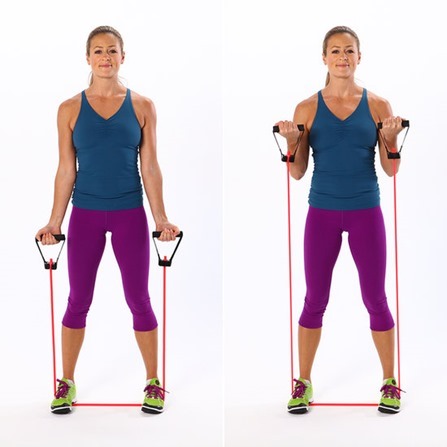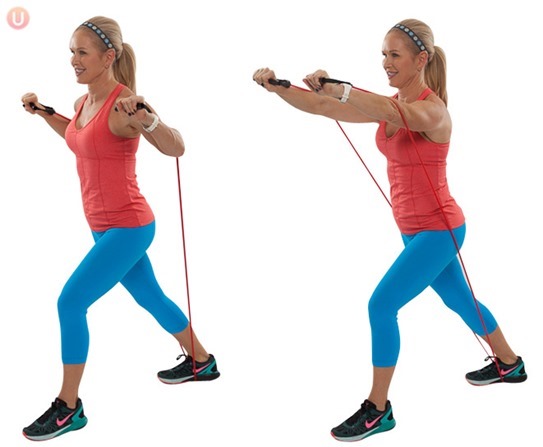 It's a fast paced workout that can easily be done at home if you have access to dumbbells and a resistance band!

More Upper Body Workouts

Hey, hey, hey! I have an upper body workout coming your way today. I completed this