Hello! Happy Halloween weekend! Wait, is it not technically Halloween weekend unless Halloween falls on a Saturday or Sunday? I don't know but it sure feels like Halloween weekend over here with all of the trick-or-treat activities and spooky fun events popping up all over town. We're planning to attend the annual Trunk-or-Treat event at Chase's preschool on Saturday and I cannot wait to see all of the little ones dressed up in their costumes. I'm crossing my fingers that Chase will tolerate his costume for the whole event but my expectations are rather low. We'll see!
As for the rest of our weekend plans, we're hosting a cookout at our place tonight for our friend Ben and his family who are in town visiting from England. I'm excited to meet his crew and dig into some of our cookout favorites, including my cold quinoa salad and easy baked chicken. (We use the easy baked chicken marinade on chicken thighs before throwing them on the grill and it's the BEST.) I'm also planning to whip up another batch of cornbread but I'm on the fence about what kind of a dessert to make. I'm leaning toward pumpkin bars of some sort but I'm planning to do a little Pinterest-perusing for inspiration.
Okay now that I've basically detailed our cookout menu for you, I should probably go to the grocery store and get crackin' in the kitchen before the whole day slips away from me! Before I head out and Friday craziness sets in, I wanted to take a moment to share my weekly Things I'm Loving Friday blog post with you guys where I share a few things that are making me smile every week. As always, I'd love for you to comment below and let me know about something you're loving this week as well. I hope you all have a fantastic weekend! And don't forget to enter the awesome thredUP giveaway before next Friday!!
Things I'm Loving Friday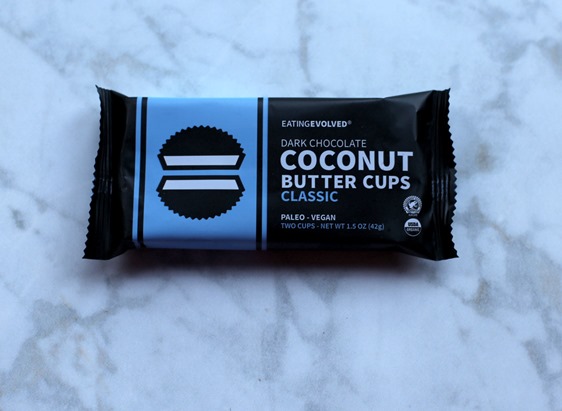 In my latest Thrive Market orders, I've been adding a couple of packages of Eating Evolved Coconut Butter Cups but for some reason hadn't ordered the classic flavor until this week. Every single flavor is SO darn delicious. They're all rich and chocolaty but not overly sweet (only 6 grams of sugar per cup) and I am a huge fan of the clean ingredient list.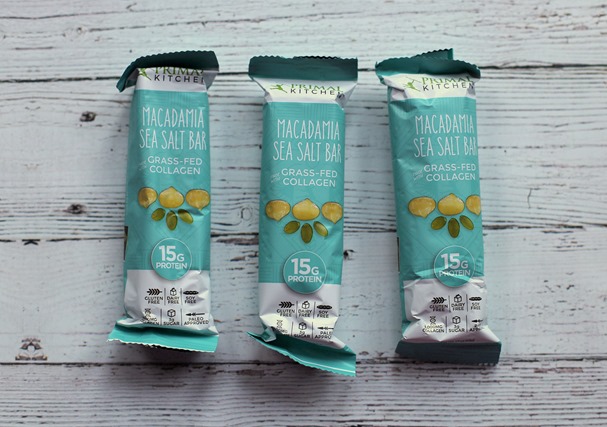 Speaking of Thrive Market discoveries, I am loving Primal Kitchen's Grass-Fed Collagen Bars so, so much. I will preface this to say that they probably wouldn't appeal to everyone but if you're in the market for a nutty bar that packs a protein punch (15 grams!) without a ton of sugar (3 grams!), I think they're worth trying! I love that they're not overly sweet from artificial sweeteners like many protein bars out there and love the chewy texture and nutty taste.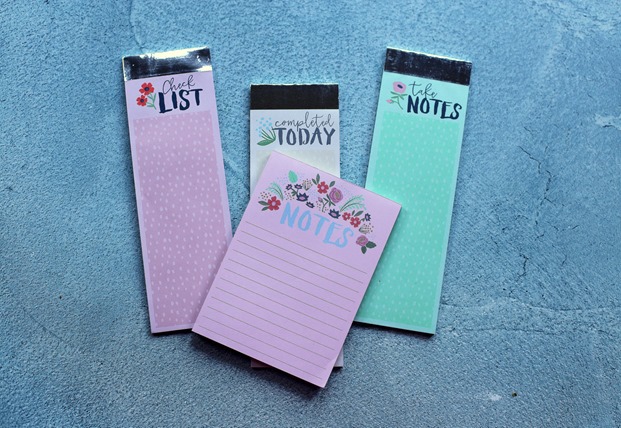 Ohhh Target, your Dollar Spot gets me every time! I have a minor addiction to Target's $1 and $3 note pads. I use them for to-do list in my home office and grocery lists in our kitchen and I also love giving them as little "filler" gifts in care packages to friends. The designs are always so beautiful and happy and these little notepads are one of those silly little things that always make me smile.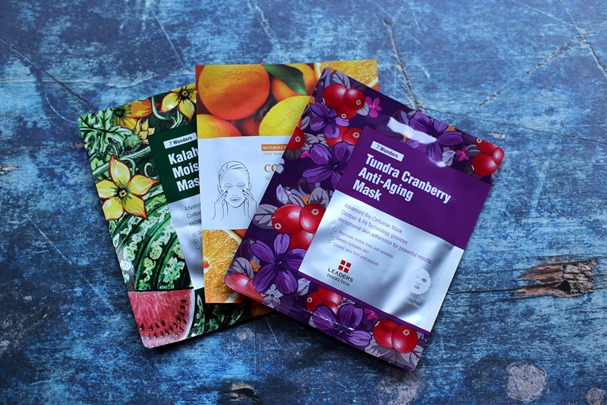 I brought four face masks with me on my trip to Michigan last weekend and Carrie, Leah, Michaela and I pampered ourselves with pizza, a movie and face masks on Saturday night after a very busy day. It was such a great way to unwind and the masks we used were amazing! (They were also amazingly hilarious because we all looked ridiculous – and borderline scary – in them!) I wasn't sure what to think but we all agreed that the masks were incredibly hydrating and my skin looked brighter and less splotchy almost immediately after I took the mask off. Perhaps I need to incorporate masks into my skincare routine with a little more regularity?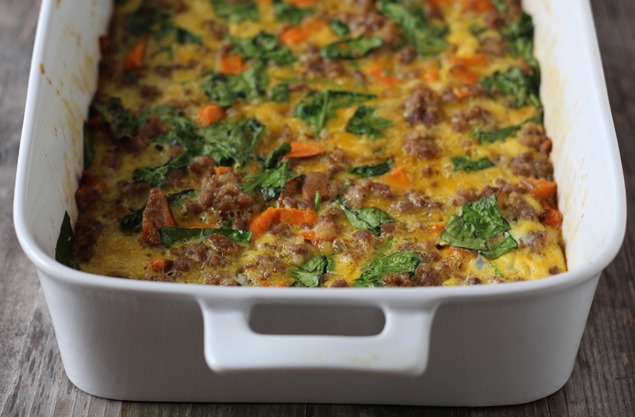 I made this casserole back in September when we had guests in town and it was such a hit! I dug the recipe out of my recipe folder earlier this week and made it again for a breakfast-for-dinner night and knew I had to include it in today's blog post. It's such a delicious recipe and the perfect way to serve a healthy breakfast to guests since it reheats well. (When we had company in town, I made it ahead of time and then covered it with foil and reheated it in the oven at 350 for 20-30 minutes.)
Chicken Sausage Sweet Potato Bake (Some meal planning recipe inspiration for you! Such an easy dinner and a great way to use up any apples leftover from apple picking!)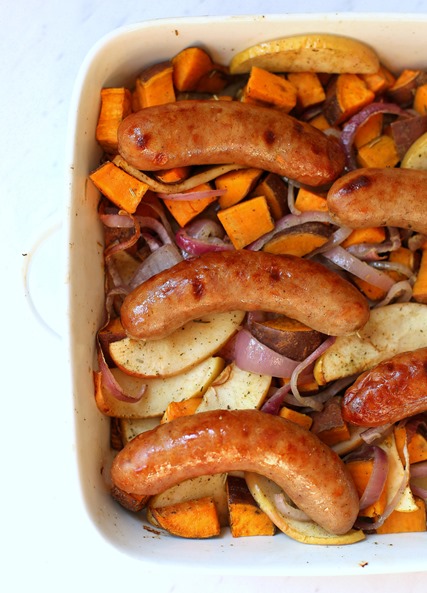 Maple Cinnamon Roasted Acorn Squash (I originally shared this recipe in the summer because I'm a terrible food blogger and didn't think about seasonality, but now that squash season is here, definitely give this one a try!)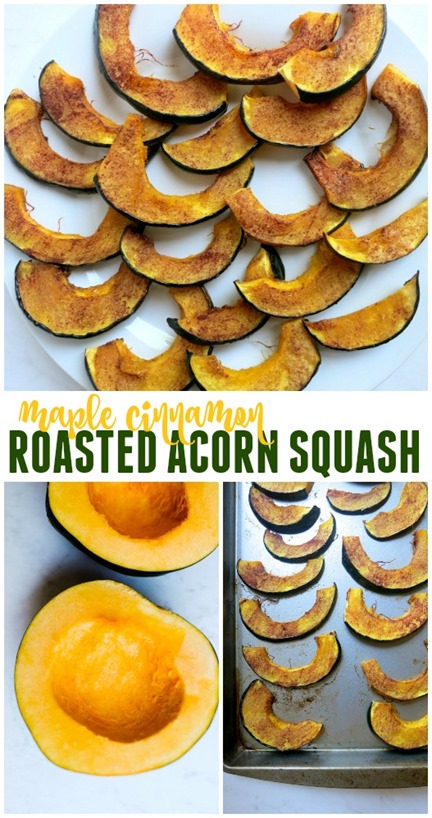 Question of the Day
What is one thing that is making you smile this week?