Brushed with a lightly sweet maple cinnamon glaze, this recipe for maple cinnamon roasted acorn squash is a simple four-ingredient side dish that is as healthy as it is delicious. The recipe may easily be doubled or tripled to feed a crowd!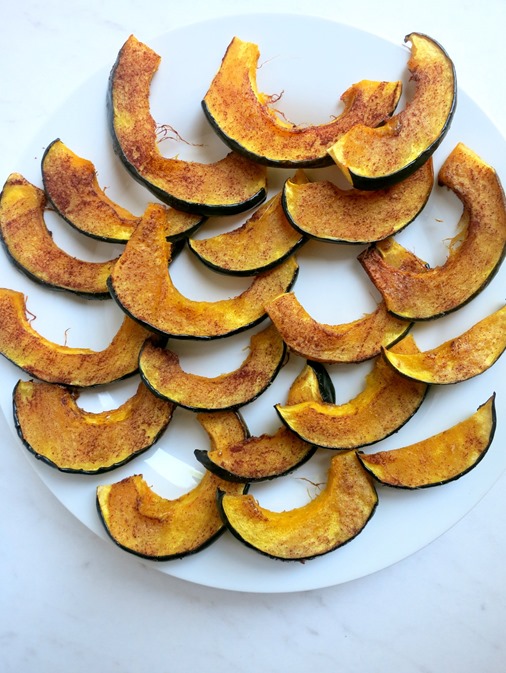 Maple cinnamon roasted acorn squash. Roasted acorn squash. In the middle of June. When temperatures are in the 90s? I deserve an F when it comes to the seasonality of this recipe, but even though it's a recipe that screams October, I hope you'll give it a chance soon because it really is worth trying, especially if you love acorn squash.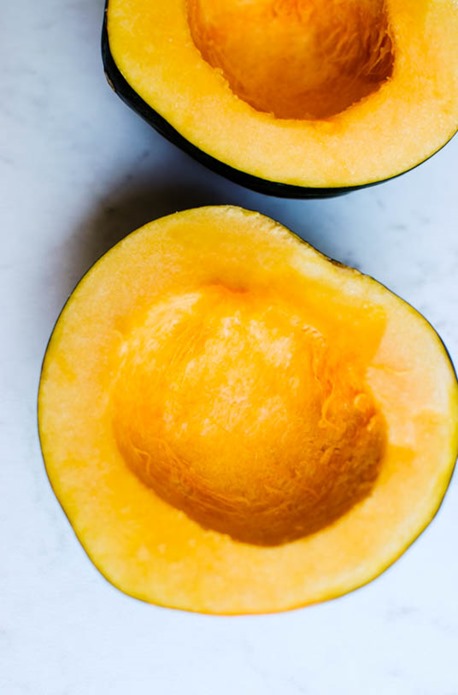 If you've never tried acorn squash, the taste is quite similar to butternut squash. It's slightly sweet and nutty and absolutely shines when brushed with a simple glaze of cinnamon, maple syrup and coconut oil.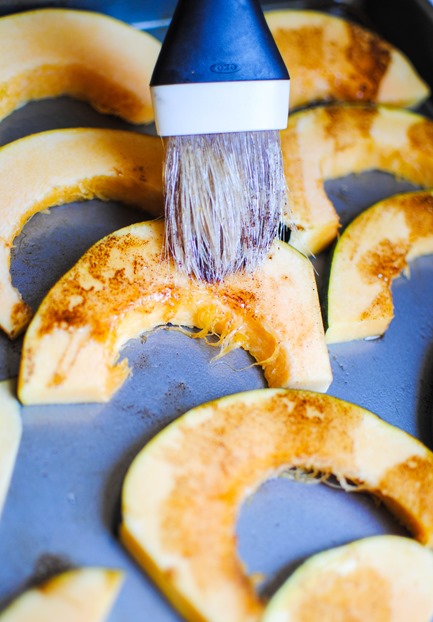 This recipe only requires four ingredients and makes a fantastic side dish. Truthfully, I think it's good enough to warrant a spot at a holiday table, but there I go again with my poor recipe timing. Let me try this again… Pair this recipe with grilled chicken, veggie kebabs or steak on the grill for a summertime side dish. Better?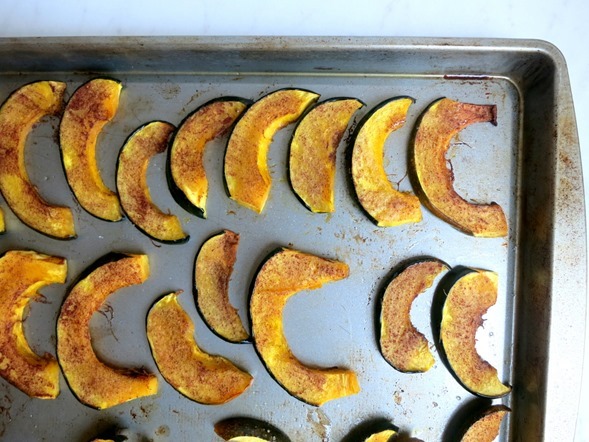 We loved this slightly sweet take on acorn squash in our house and I wish you guys could've smelled the mouth-watering maple cinnamon scent that came out of our oven as the acorn squash was roasting. The smell was similar to sweet potato casserole, but stronger, richer and sweeter. Yes please!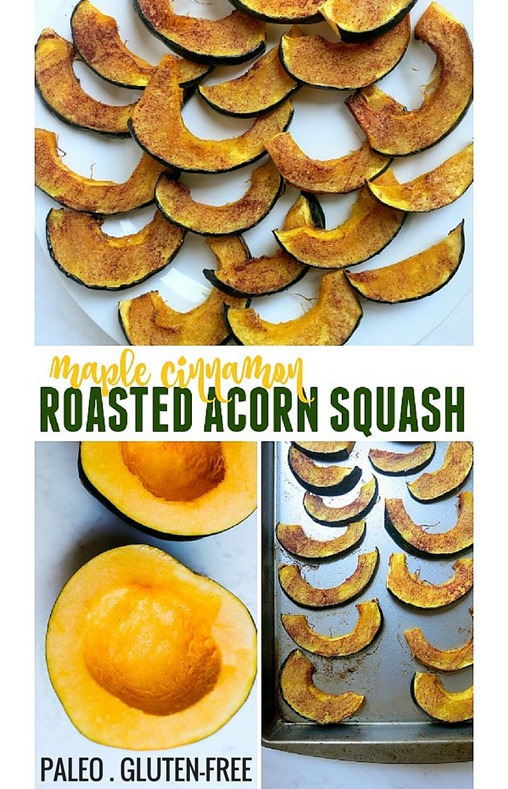 Maple Cinnamon Roasted Acorn Squash
Ingredients
1 acorn squash, halved with seeds removed
1 tablespoon maple syrup
1 tablespoon melted coconut oil
3/4 teaspoon cinnamon
pinch of salt
Instructions
Preheat oven to 350 degrees and lightly coat baking sheet with coconut oil or spray with cooking spray.
Slice acorn squash into vertical strips and place onto baking sheet, leaving a little space in between each strip.
Combine maple syrup, melted coconut oil and cinnamon. Using a pastry brush, brush maple cinnamon mixture onto acorn squash, evenly coating each strip. Sprinkle lightly with salt.
Roast for approximately 35 minutes. Allow to cool slightly and enjoy!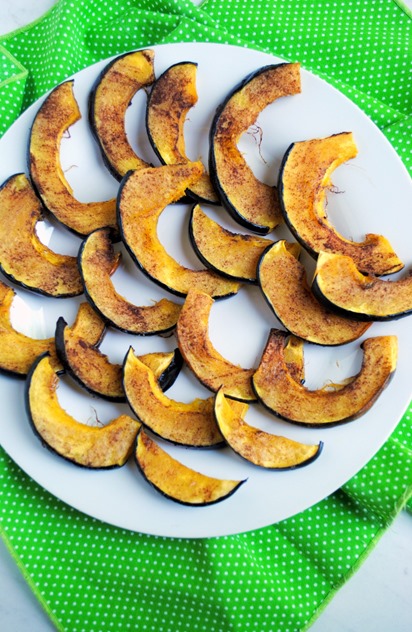 Enjoy!