In addition to meeting Callie today we will also be celebrating Ryan's birthday! I packed up a few gifts for Ryan (Chase helped pick out a new fun pair of socks for Dad earlier this week that may or may not have dinosaurs all over them) and there's a 100 percent chance we'll all be diving into birthday cake at some point today as well.
I'll be sure to recap our weekend on the blog next week but for now I'm off to unplug and enjoy lots of family time!
And now for your usual TILF fun…
Things I'm Loving Friday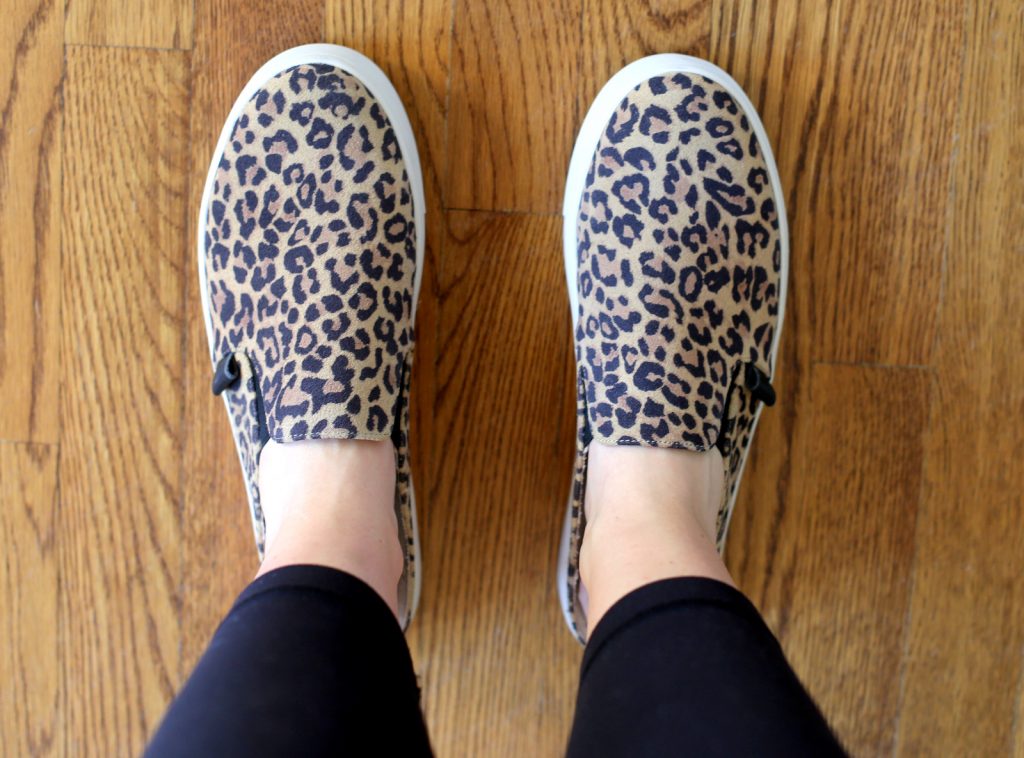 I've been on the lookout for a pair of leopard-print sneakers for a while and was so psyched to find some for such an affordable price on RueLaLa! (My exact sneakers are no longer on the site but these and these sneakers are similar.) Leopard print is one of those crazy prints that somehow works well as a neutral so I know I'll be pairing these comfy sneakers with everything from moto leggings, a white tee and a chambray shirt around my waist to comfy pullover sweaters and distressed denim.
And is it kind of ridiculous that I also now want leopard-print mules!? Ya know for a slightly dressier look? Somebody stop me!
When I shared this picture of Ryder on Instagram, I got a handful of questions about his Florida onesie. Isn't it adorable!? It was a gift from his grandparents (perhaps trying to lure us back to the Sunshine State?) and we love it! The brand is FishKiss and they make tons of onesies and hats featuring many different states. I just wanted to share this here since we love the onesie and thought it was such a thoughtful gift for our new baby!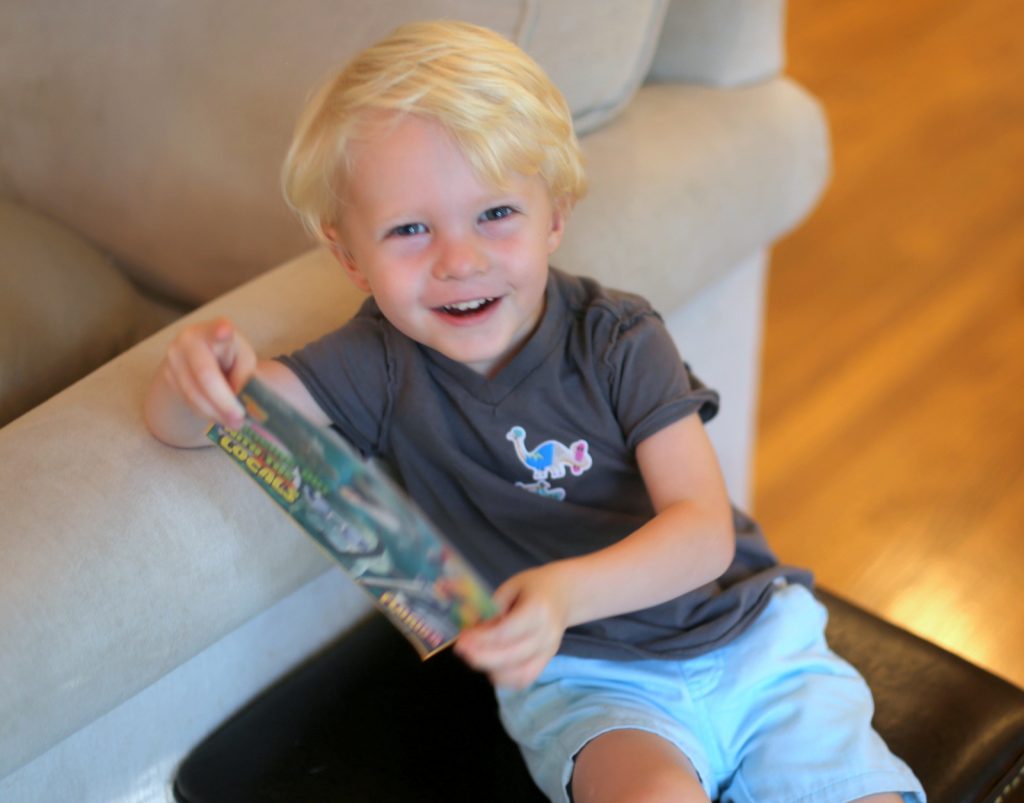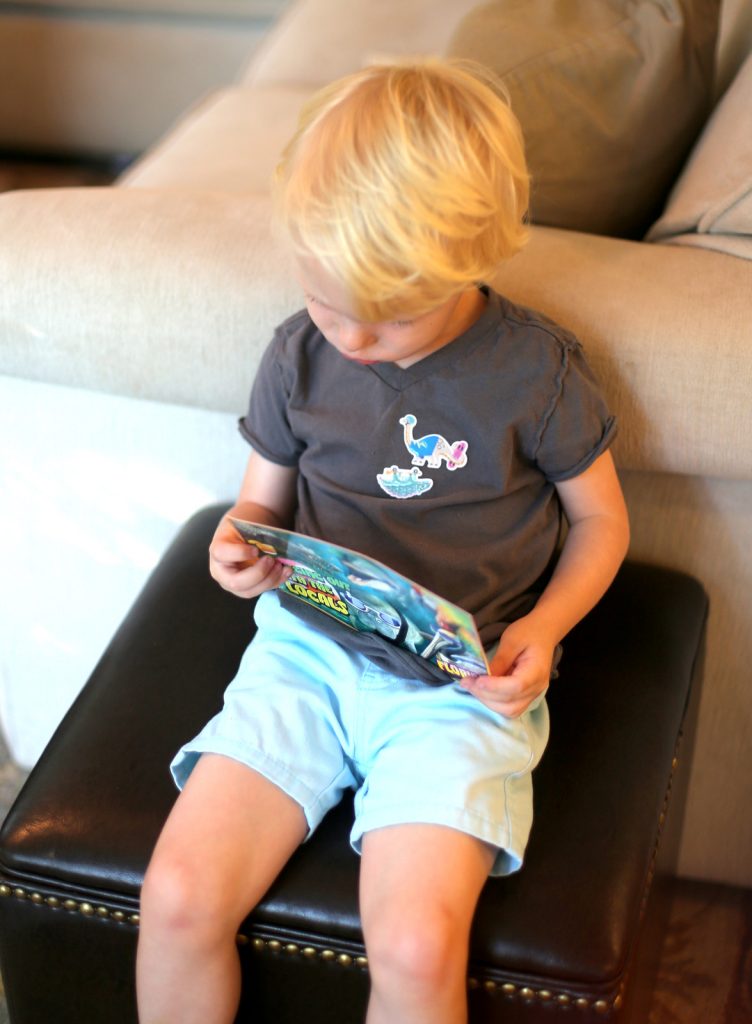 A few months ago, my mom started sending postcards in the mail to Chase. For quite a while now, Chase has loved helping us get the mail and it absolutely makes his day when we tell him a piece of mail addressed to him arrived in the mailbox. My mom tends to stick to postcards with his favorite kinds of animals on them and Chase studies his postcards for a solid five minutes whenever they arrive. He loves telling me about the pictures on them after I read him the messages and truly lights up whenever a postcard arrives. This is the kind of simple thing that I am filing in the back of my mind to hopefully do with my niece (or future grandkids?) one day. Mae, you're the best! (Oh and just in case you missed this little update, Chase calls my mom "Mae." She was initially "Grammy" but that was too hard for him to say and he began shortening it to Mae which we all loved so it stuck!)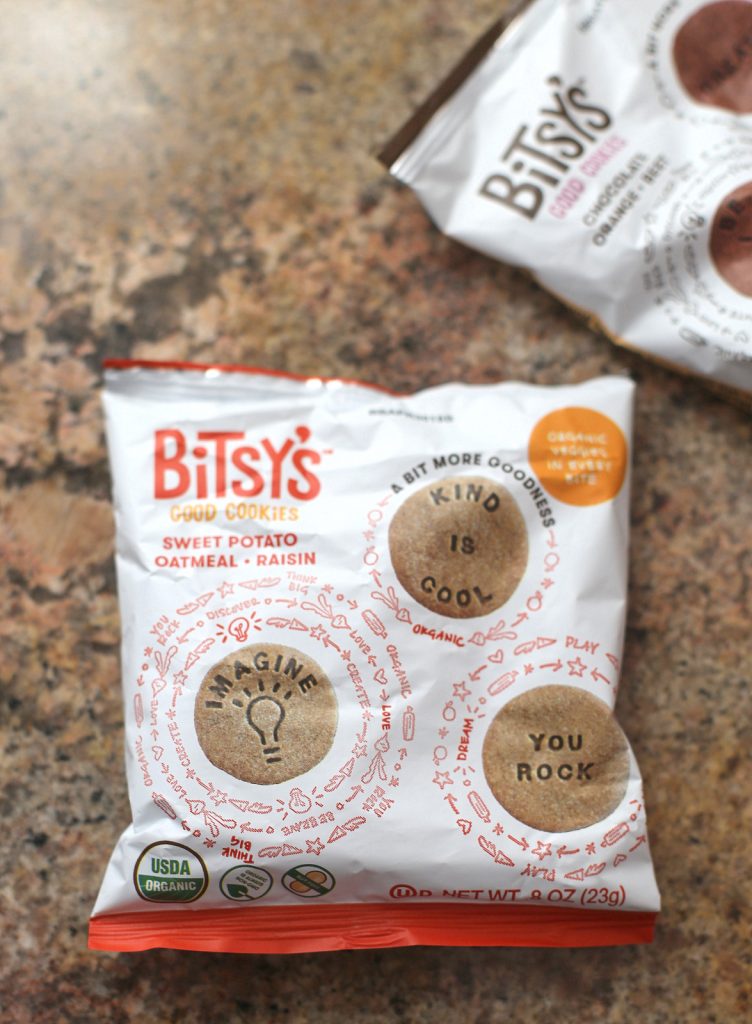 When it comes to packaged kid's snacks, Bitsy's makes some of our family's favorites. Chase could plow through several small bags of their cinnamon sweet potato Smart Crackers (and that's saying something since he's disinterested in 90 percent of all food on this planet) so he was more than a little excited when I told him the people who make his favorite cinnamon graham crackers sent him cookies.
Bitsy's new Good Cookies are stamped with inspiring messages like "Kind is Cool," "Dream Big" and "Be Brave" which, as a parent, I love but Chase was all about the flavor! His favorites are the sweet potato oatmeal raisin cookies and I've been holding onto them as a "special treat" I feel good about giving him when he does something that deserves a little extra praise or attention. They're made with all organic ingredients and I've admittedly downed a pack or two of the crispy cookies since they arrived on our doorstep as well. Yum!
Pumpkin Spice Puppy Chow (A sweet treat that's perfectly festive and packed with pumpkin spice flavor.)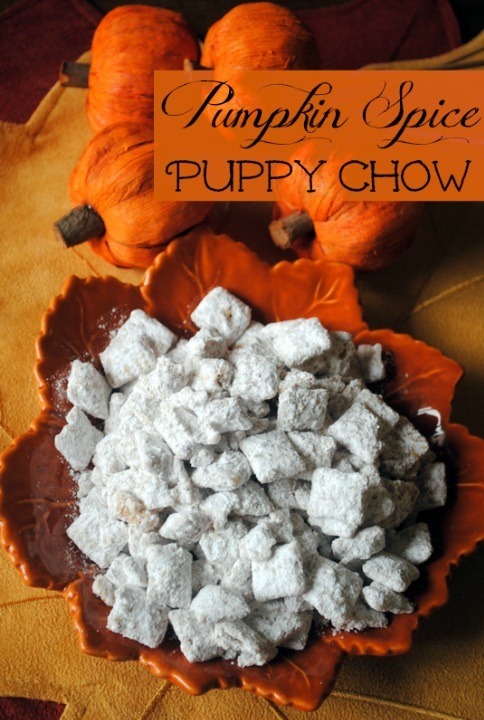 Thai Peanut Chicken Thighs (A simple meal that tastes great and is perfect for a busy weeknight!)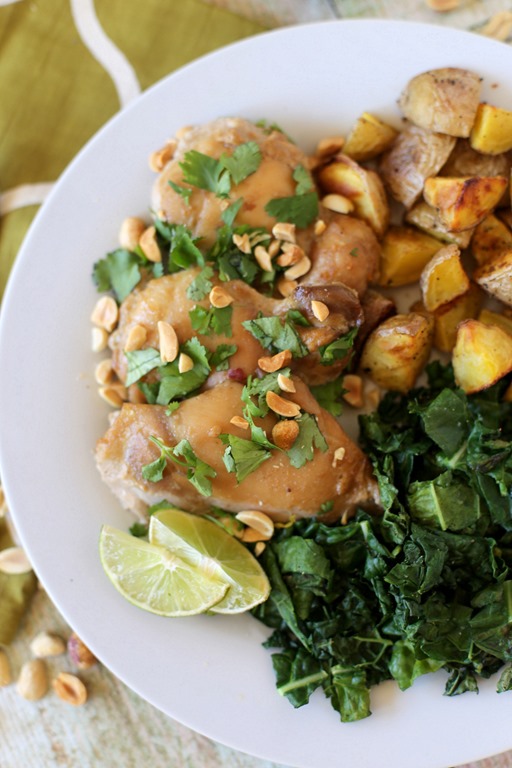 Question of the Day

What is one thing making you smile today? 

Hello from Florida! Ryan, Chase, Ryder, Sadie and I piled into Ryan's car in the early evening yesterday and made the drive from Charlotte to Jacksonville where we will be spending the next few days. We arrived at my parents' place after midnight so it was too late for me to meet my precious niece Callie but you better believe I am going to be soaking up sweet newborn cuddles as soon as possible this morning. I am so ready to meet Callie and give her mom and dad huge hugs!