I've felt a little behind all week and don't have too much time to spare at the moment, so let's get right to it and dive into my usual Friday post! Below you will find some of my favorites from this past week and, as always, I'd love to hear a little bit about things you're loving as well!
Have a wonderful weekend!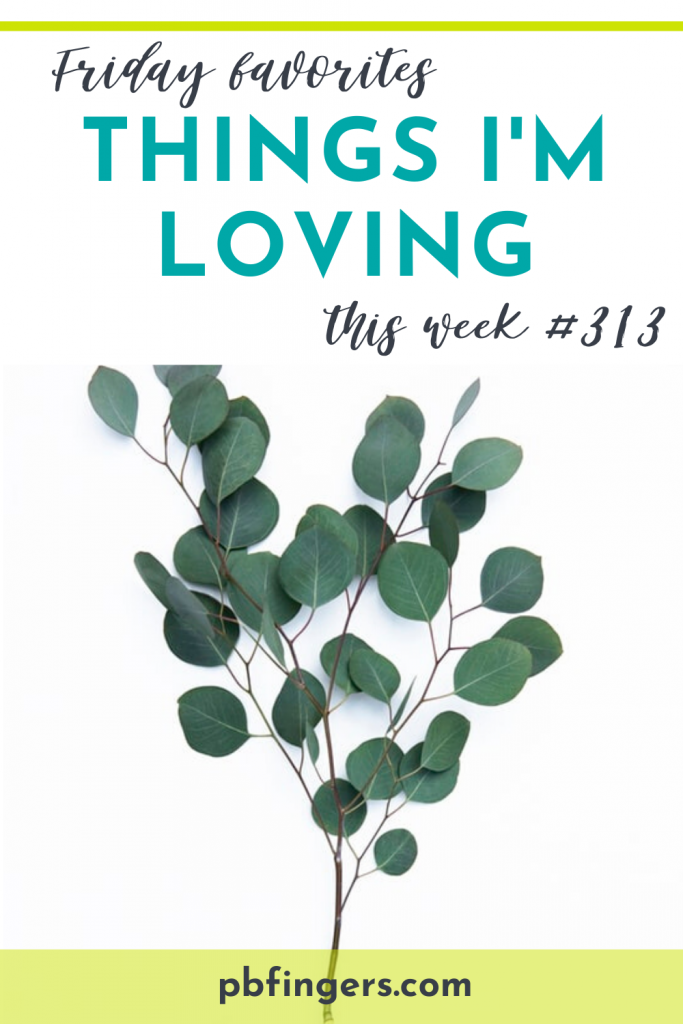 Things I'm Loving Friday #313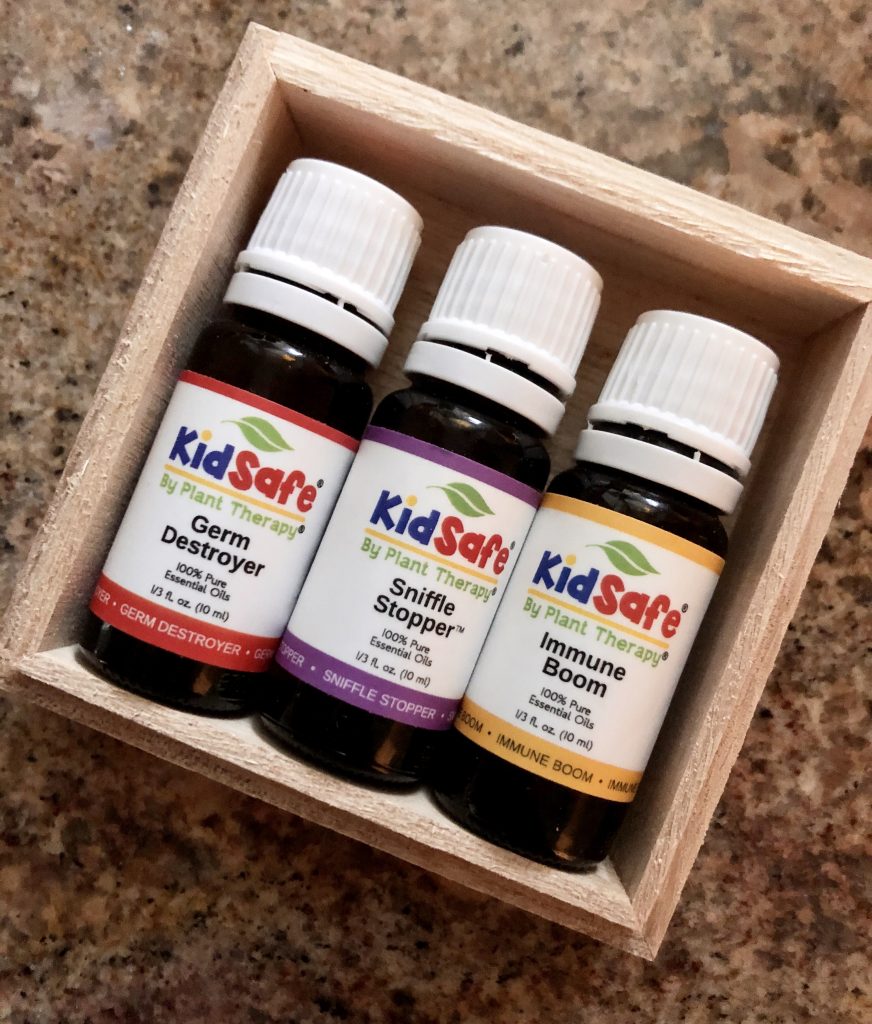 Last year I mentioned Plant Therapy's Wellness Sampler KidSafe Essential Oils and since cold and flu season seems to be far from over around here, they've been a saving grace in our house yet again. A few years ago, I attended an informative session about the safety and efficacy of essential oils and I left the class a firm believer in the power of essential oils… but I also left feeling motivated to use high-quality oils and wanted to do my due-diligence before using and diffusing certain oils around the boys.
Plant Therapy oils are wonderful and while it's possible to sift through information and find out what oils and blends are kid-safe, their KidSafe line takes all the guesswork out of the equation and I love the three blends they've created in this Wellness Sampler: Germ Destroyer, Immune Boom and Sniffle Stopper. As I was grabbing the links for this sampler for this post, I notice they've expanded their KidSafe blends to include a Tummy All Better, Nighty Night and Skin Soother blends and also offer roll-ons which look amazing!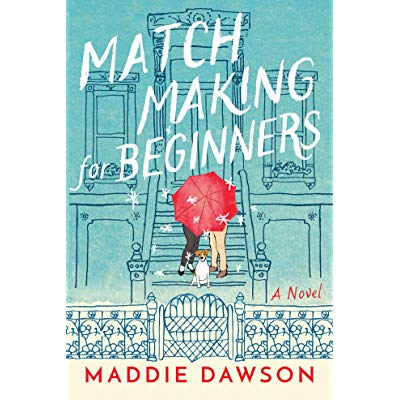 Just a friendly reminder that you may find this book as well as a bunch of the books I've previously read and recommended on my Amazon page! 
This book was a blog reader recommendation and it was exactly what I was looking for after two back-to-back intense reads. (I previously read Miracle Creek which was a beautifully written, deeply disturbing novel full of twists and The Nightingale which was wonderful and incredibly heartbreaking.)  I wanted an easy, breezy read and Matchmaking for Beginners fit the bill but with more depth and less eye-rolls than a typical beach read.
The book follows the life of Marnie MacGraw, who recently became engaged to Noah, a man she's convinced will give her the ordinarily wonderful life she's always wanted. During an engagement party for Marnie and her fiance, she meets Noah's great-aunt Blix, a matchmaker the family considers completely crazy. Marnie is instantly put at ease with Blix and drawn to her infectious personality. When Marnie's marriage explodes after only two weeks, she's left devastated and blindsided when she learns she's inherited Blix's Brooklyn townhouse after Blix passes away. Marnie remembers Blix's words that promised her she was in for a big, big life and wonders if the woman truly was crazy until she begins to fall in love with the townhouse and the odd characters Blix surrounded herself with in her very odd, very beautiful life.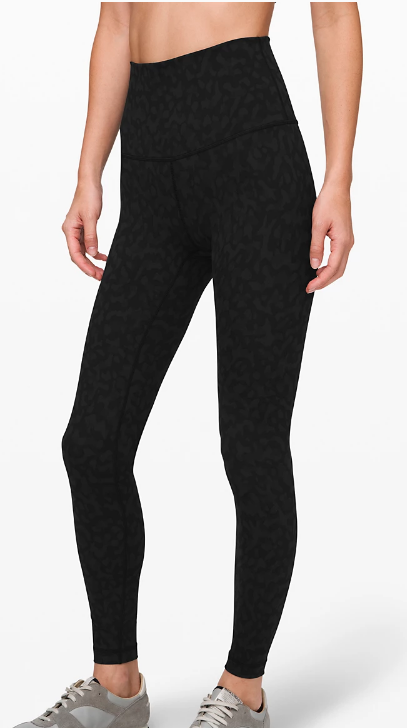 I have something to share for fellow tall women or those of you out there who also have very long torsos. I love high-waisted leggings for a myriad of reasons ranging from their flattering fit to the way they don't slide down during workouts. I hope this trend never goes out of style because it's the BEST. That being said, as a taller woman (I'm almost 5'8") with a long torso, I struggle to find high-waisted leggings that are actually high-waisted. We're talking ABOVE the belly button high-waisted. It wasn't until I found a section of super high rise leggings on lululemon's website when I was shopping for Christmas presents for loved ones that this dilemma was solved!
I immediately placed an order for Super High Rise Wunder Unders in the black + gray camo print and I am so in love! They're the perfect leggings — incredibly smoothing and they finally fit my long torso in a way that actually looks legitimately high-waisted. They naturally hit just above my belly button and stay there during workouts. Also, I must give a shout out the black camo print because I'm usually a black leggings or bust kind of girl since I have cellulite on my butt and the backs of my legs that can make me self-conscious in lightly colored leggings but this camo print lets me stay in wheelhouse of my go-to black leggings and yet I still feel like I'm branching out a bit with a fun pattern.
Also, have any of you guys tried the Super High Rise Align Leggings yet? They're next on my list and I'm hoping they'll be a hit, too, especially since the Aligns are the most comfortable leggings on the planet.
ALDI Chocolate Chip Cookie Thins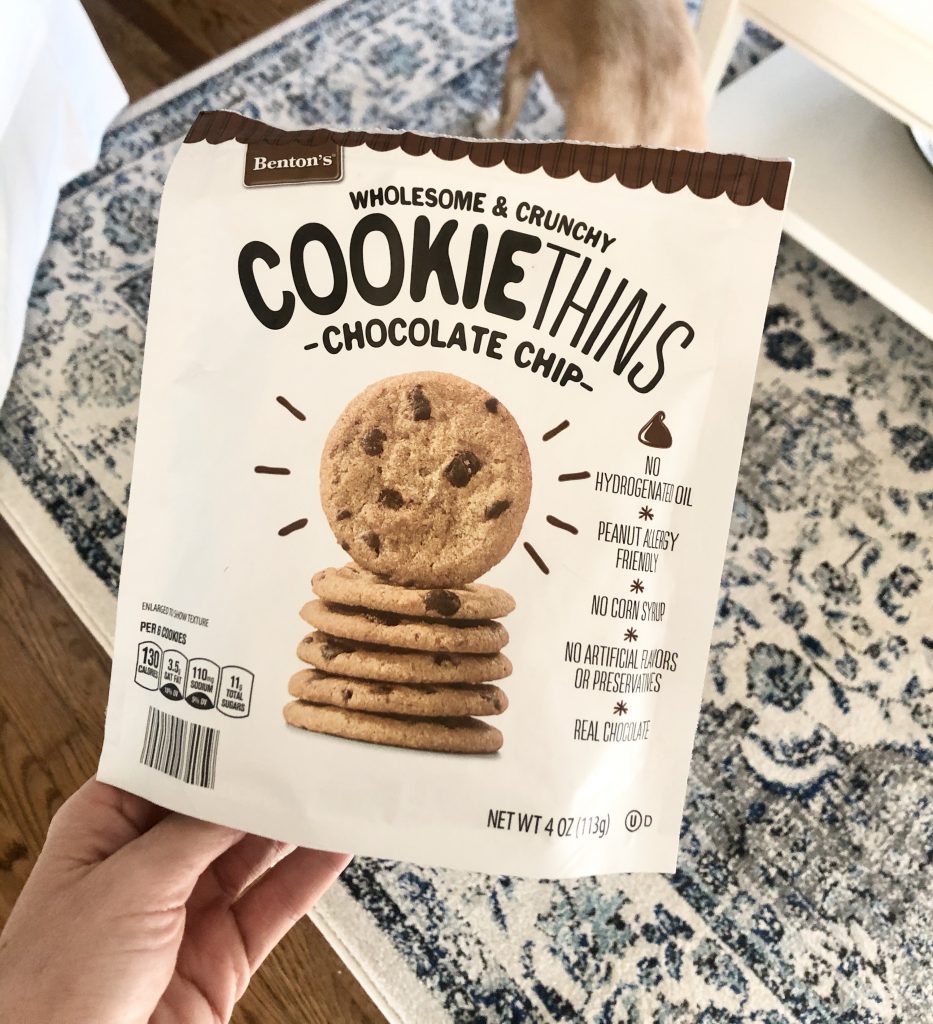 You know you picked a winner at the grocery store when you end up diving into the bag of goodies you just purchased the minute you get to your car. To be honest, I'm kind of surprised I didn't polish off this entire bag of crispy little cookies from ALDI on my way home because they were so deliciously addicting. The remind me of Tate's cookies — very thin and crispy — and they have that buttery, almost caramelized brown sugar flavor I love and crave from a great chocolate chip cookie. Tip: Crush these over a bowl of creamy vanilla ice cream. SO GOOD.
Food: Vegan Red Lentil Leek Soup / Immunity-Boosting Foods for Cold & Flu Season / Chai Spiced Instant Pot Oats
Fitness: No Jumping Tabata Workout / How to Combine Peloton with Other Workouts  / Yoga-Inspired Core Workout
Last Minute Valentine's Day Gift Ideas (Just in case you need a little Valentine's Day inspiration!)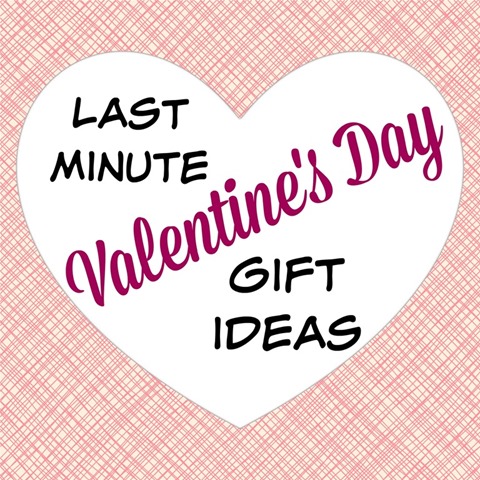 Budget-Friendly Valentine's Day Ideas (A roundup of affordable ways to show loved ones you care on Valentine's Day!)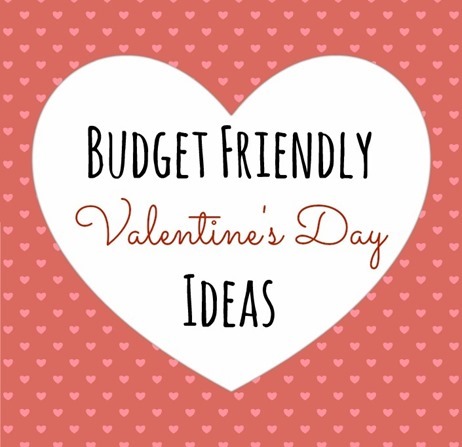 And here are a few more posts to give you some ideas for Valentine's Day next week!
Question of the Day
What is something making you smile this week? 

Hey friends! Happy Friday to Y-O-U! Do you have any exciting plans for the weekend ahead? A fun weekend is in store for our crew, as my mom will be driving up to visit tomorrow. We also have a birthday party on the agenda and plan to fill the next few days with quality time with Mae during her visit. Here are the things I'm loving Friday #313.