Normally smoothies do a great job of filling me up. Not the case today!
I made myself a thick, chocolaty and delicious smoothie, but found myself rummaging through the fridge 30 minutes later.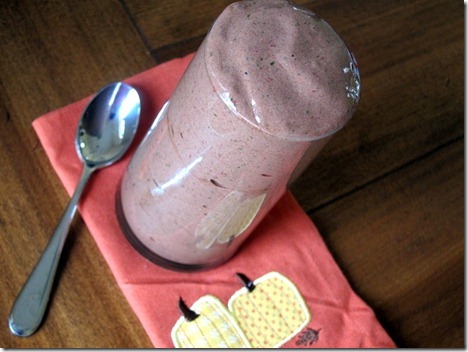 In the mix:
1 cup milk
1 cup frozen strawberries
1/2 frozen banana
1 scoop chocolate protein powder
2 tablespoons cocoa powder
1 teaspoon
1 large handful fresh spinach
I drank that baby up in about two minutes out of one of our new glasses that I bought on sale two weeks ago. I love how they start out big at the bottom and get smaller at the top. Fancy!
Apparently lunch today was meant to be a two-parter.
Part dos included Greek yogurt topped with a spoonful of Stonewall Kitchen's maple pumpkin butter that the company sent me to try.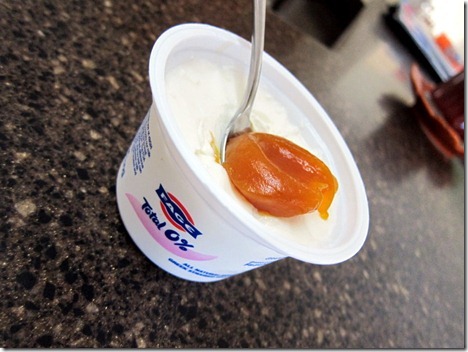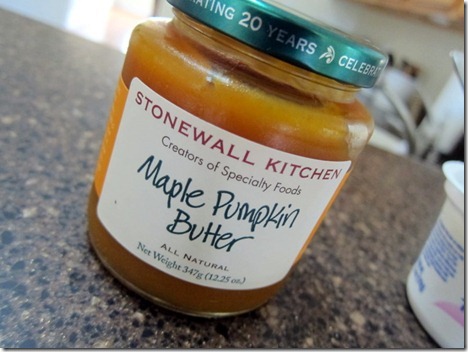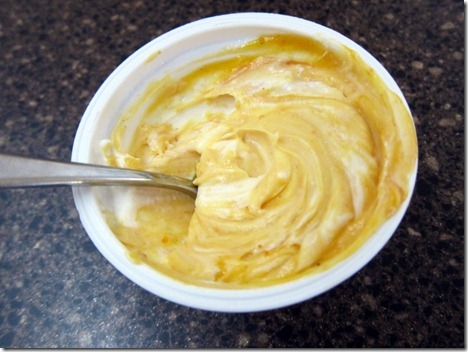 And then I preceded to eat about half of the maple pumpkin butter straight out of the jar because it tasted like joy on a spoon.
Modern Family
Earlier this week I meant to follow up with you guys to thank you for your recommendation to check out Modern Family.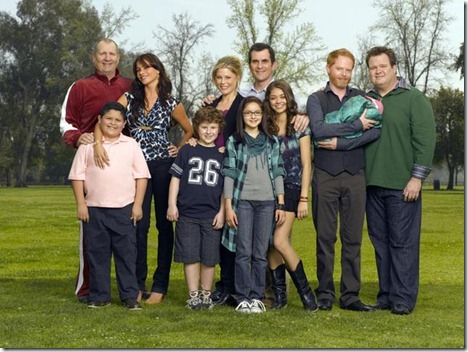 Ryan and I are loving this show!
We're about five episodes into the first season and cannot stop laughing. As lame as it sounds, we have a hot date planned for this evening involving dinner and hours of Modern Family episodes. It's an ambitious goal, but we're hoping to make it through the first season by the end of the weekend. Go big or go home.
As for my favorite character?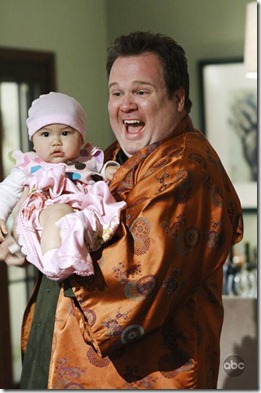 When he brought Lily out to the tune of "Circle of Life" from the Lion King, I was smitten. He's speakin' my language. (I seriously cannot watch that clip without laughing out loud, which makes me feel totally creepy since I'm alone in my house right now.)