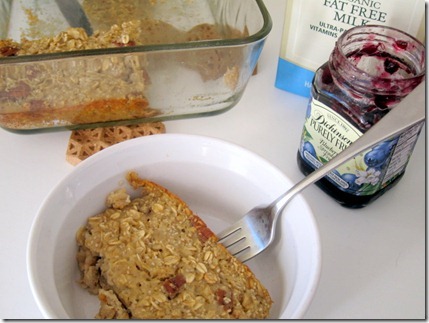 Is that what staying out at the beach does to you?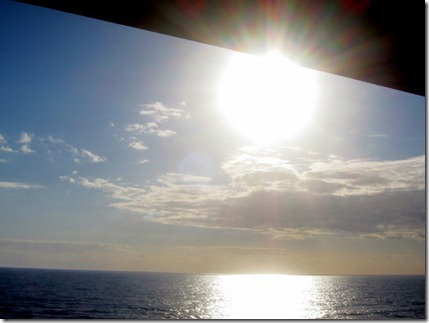 Perhaps that's why beach vacations are so popular? Something about watching the sunrise over the water makes you want to slow down and take everything in.
This morning was a slow Sunday morning. Sadie and I awoke before everyone else and while I enjoyed the quiet, I made vanilla pecan baked oatmeal for everyone to enjoy when they awoke, along with scrambled eggs and Canadian bacon.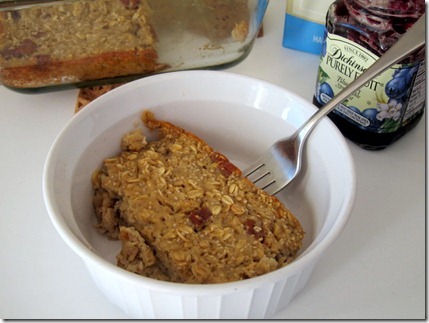 The vanilla pecan baked oatmeal was very easy to throw together and incorporated simple yet delicious and nutritious ingredients.
It was a hit all around!
Vanilla Pecan Baked Oatmeal
Ingredients
2 cups old fashioned oats
1/2 cup chopped pecans
2 tablespoons chia seeds
1 teaspoon baking soda
4 ounces honey Greek yogurt (I used OIKOS)
1/2 teaspoon vanilla extract
1 1/2 cup unsweetened vanilla almond milk
2 tablespoons honey
1 egg
Directions
Preheat oven to 350 degrees
Combine oats, pecans, chia seeds and baking soda
Add yogurt, vanilla, almond milk, honey and egg and stir until everything is combined
Pour everything into an 8-inch square baking dish sprayed with cooking spray and bake for approximately 40 minutes
Allow to cool and top with jelly, fresh berries, milk, nuts, banana slices or syrup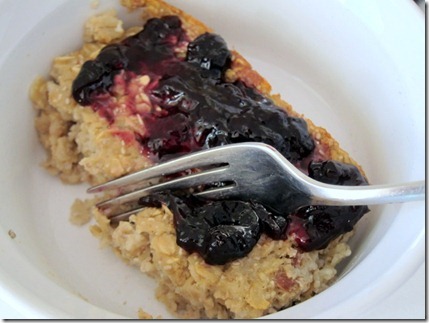 I topped mine with a bit of jelly, but you can top it with fresh berries, nuts, milk, brown sugar, banana slices or simply eat it plain.

This dish disappeared in a flash in our house!

Now we're off to church. I hope you enjoy a relaxing Sunday!

***

Additional Baked Oatmeal Recipes:

This morning I stayed in my pajamas a little longer. I lingered over my hot cup of coffee a little longer. I took a little longer in the kitchen as I made a comforting breakfast for my family.