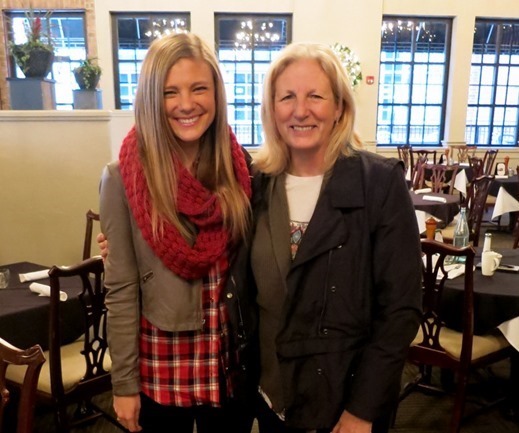 Our weekend was wonderful and a great balance of activity and relaxation. My mom and I got to take a Jazzercise class together which is always a blast and went out for brunch on both Saturday and Sunday which may be trumping dinner as my new favorite "dining out" meal.
Saturday
Saturday's brunch date took me, my mom and Ryan to Alton's Kitchen & Cocktails, a restaurant located north of Charlotte in the Lake Norman area.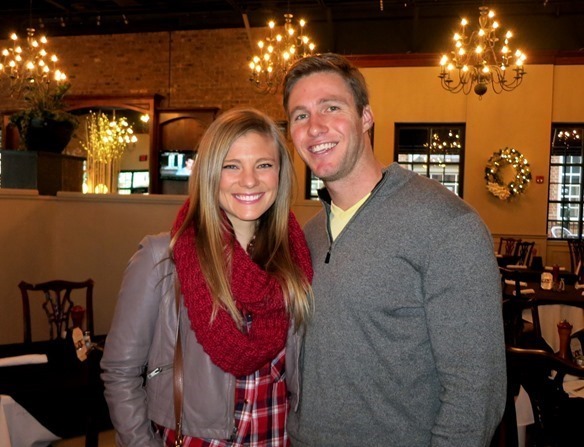 It was cold and rainy outside, so the warm, rustic ambiance inside was a welcomed treat!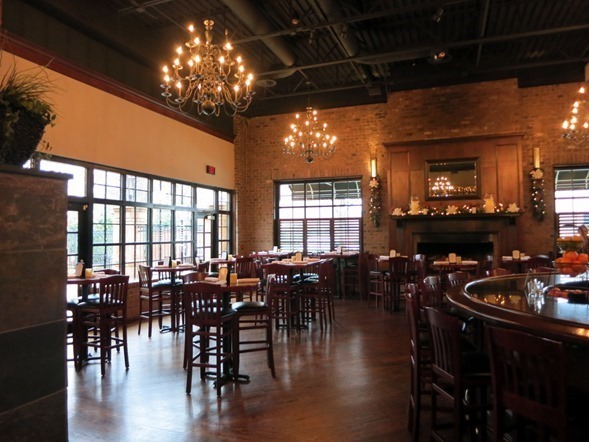 After perusing the menu, I realized I was in the mood for a billion different things, so I created a hodgepodge breakfast by combining a shrimp cocktail appetizer with the most deliciously thick and hearty toast, eggs and grilled asparagus.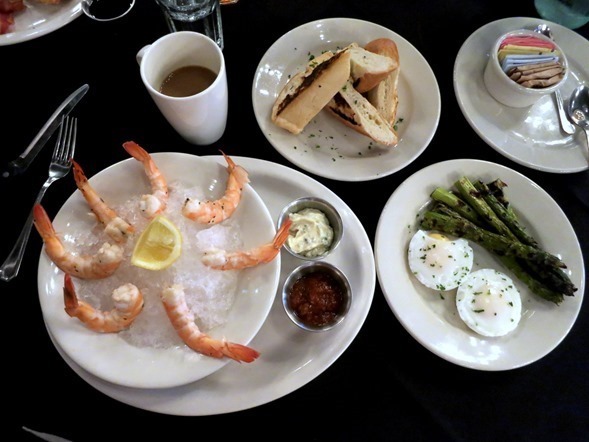 It was random but totally hit the spot. I was craving shrimp and cocktail sauce like you wouldn't believe for some strange reason, so I was in heaven.
After brunch, Ryan headed off on his own to do some Christmas shopping and my mom and I ran all over town!
We did a little Christmas shopping ourselves and had a great time in a little shop that was totally transformed for the holiday season.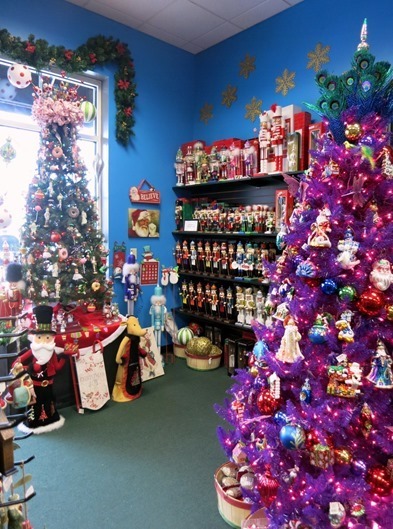 They had the cutest ornaments!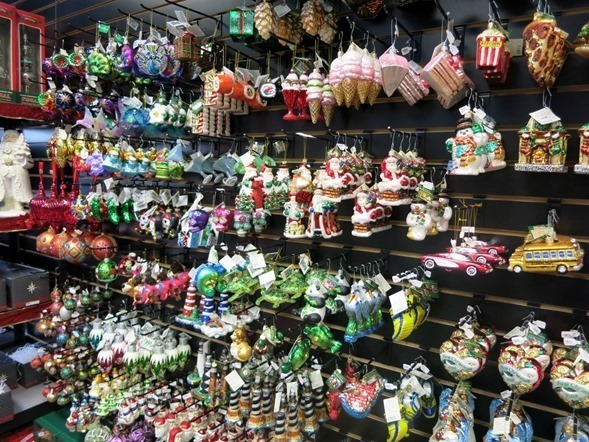 We also swung by Michael's to pick up supplies for a cookie exchange I'm hosting on Wednesday and that place was a madhouse. The holiday crafters were out in full force!
By the time we made it home, we were ready to relax for a while before Ryan and I had dinner plans with another couple. We've been trying to get together with my friend Amii and her husband Walt for ages (we joke that we're star-crossed lovers because our schedules never mesh!), and since my mom's visit was last-minute, we offered to cancel our plans to stay home with her, by my mom was adamant that we go and enjoy dinner out with friends which was very kind! We made it back home a little after 10 p.m. and hung out on the couch with my mom eating sugar cookies until midnight.
Sunday
Sunday morning began with a 5-mile run! I took Sadie on a chilly run all over our neighborhood before grabbing a quick shower, changing into comfy clothes and heading off to brunch in Davidson with my mom and Ryan.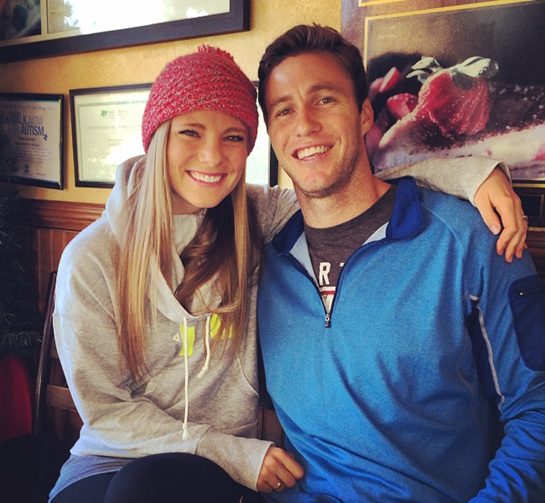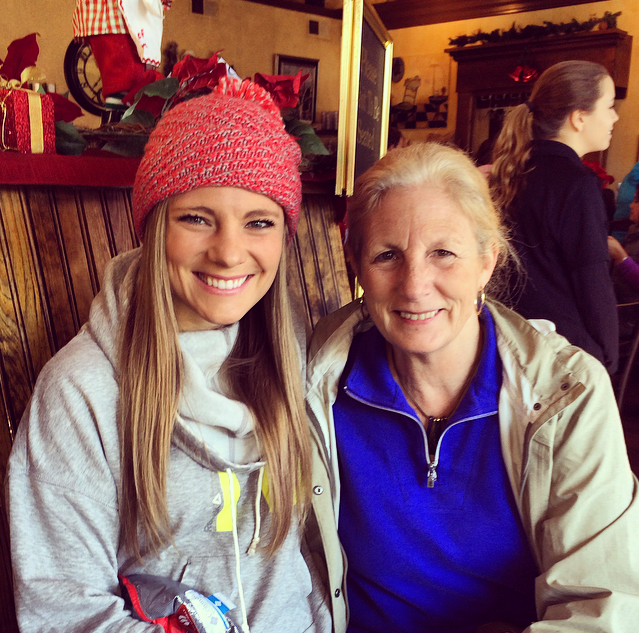 On our walk from the car to the restaurant, we took a quick peek at the remains of the Christmas in Davidson celebration that took place this weekend and had to laugh at three "Julie" stockings displayed at the information booth.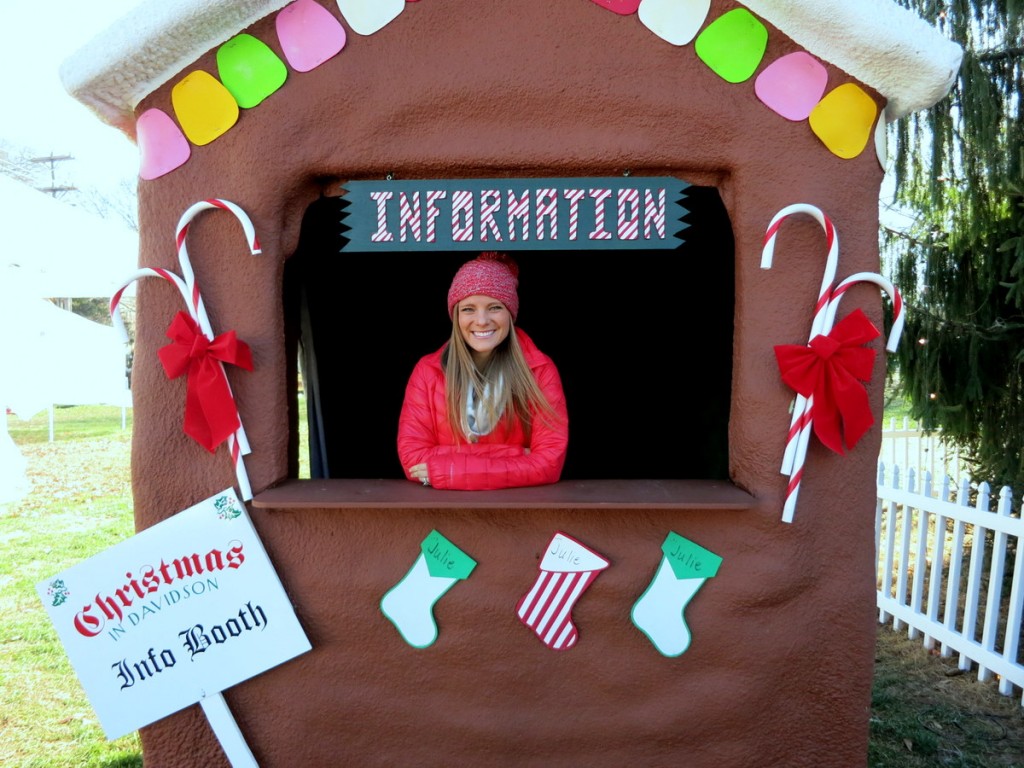 I must say, I've met more Julies since our move to North Carolina than I ever have in my life! It's a popular name in this area, apparently.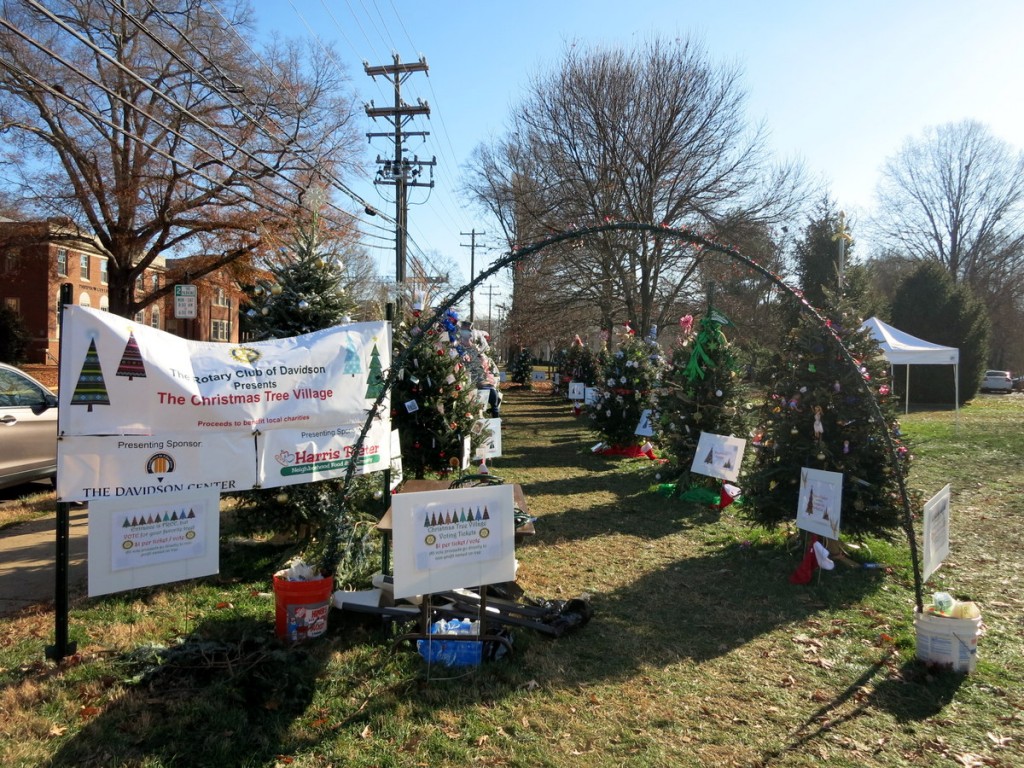 How awesome is this snowman tree!?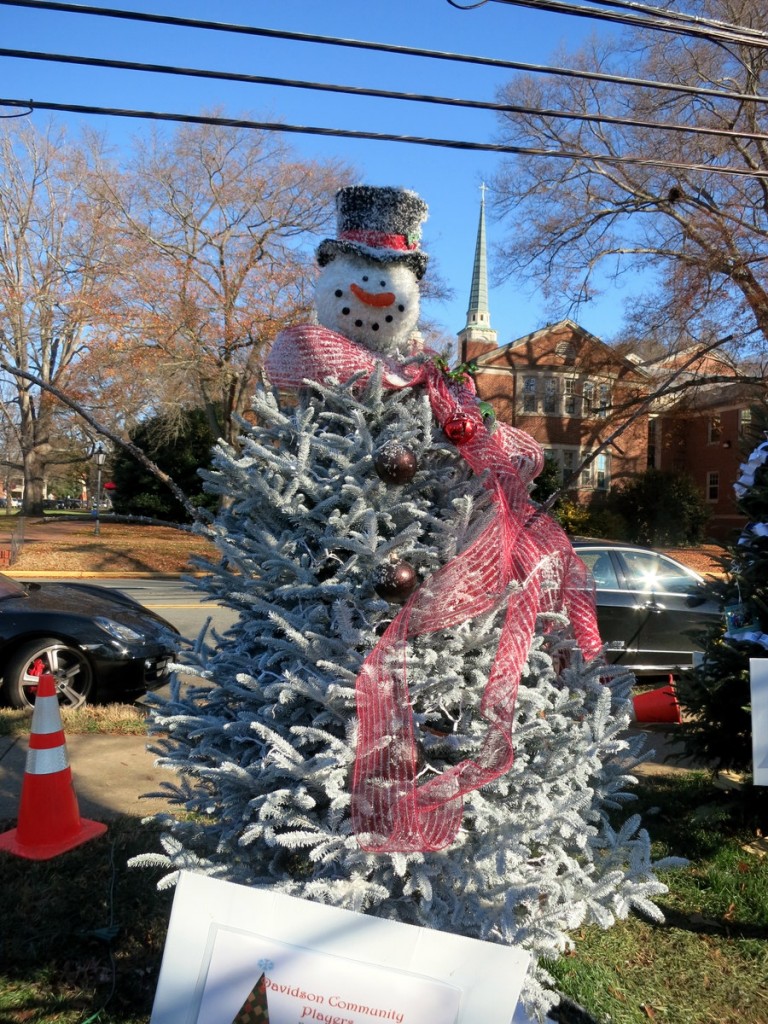 The Davidson Community Players deserve major creativity points for that one!
Once we were seated inside the cozy Toast Café, we dug into the complimentary cornbread and apple butter (love!) and when and it was time to order, I selected the egg white omelet with ham, cheese and veggies.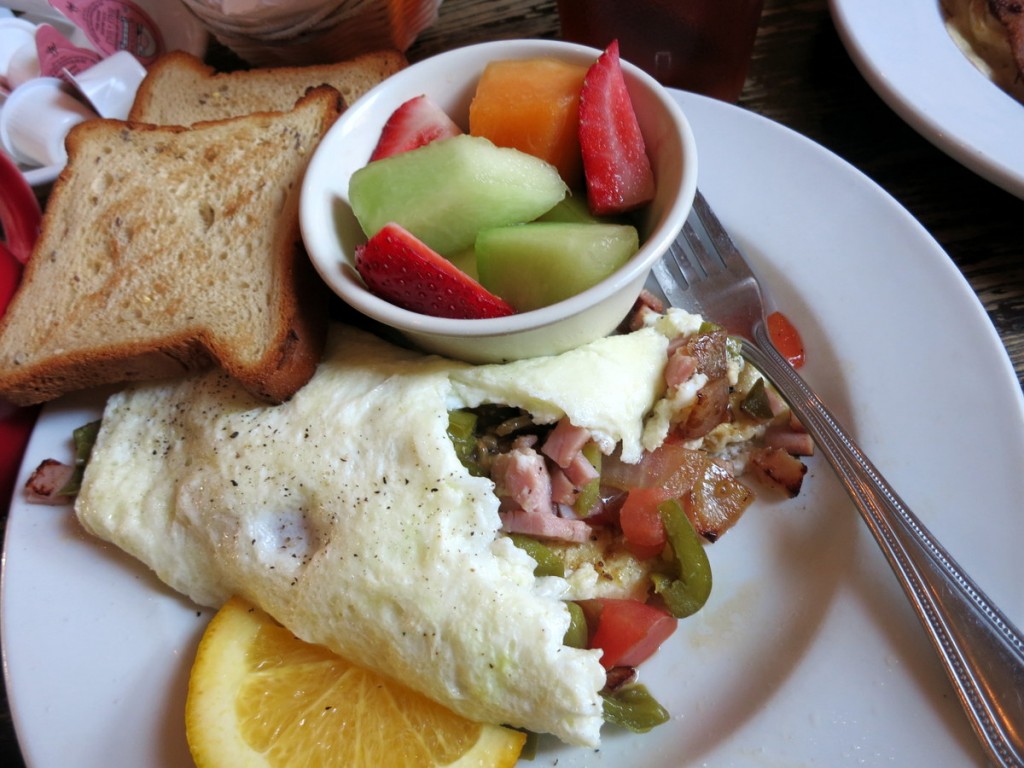 Plus toast and fresh fruit on the side!
Following brunch, we drove back home and hung out around the house for most of the day. My mom shared the Christmas card she and my dad are sending out this year with us and it prompted me to order our holiday cards, too!
Ryan and I have sent out holiday cards most years since we've been married but missed last year, so we're back on the holiday card train! Minted had a great deal yesterday with free address personalization (and 15% off!), so I was a happy camper! I'll be sure to share them with you guys once they come in and we've mailed them off to friends and family.
Our Sunday night was perfectly lazy and we ordered pizza from our go-to pizza place, Brooklyn South.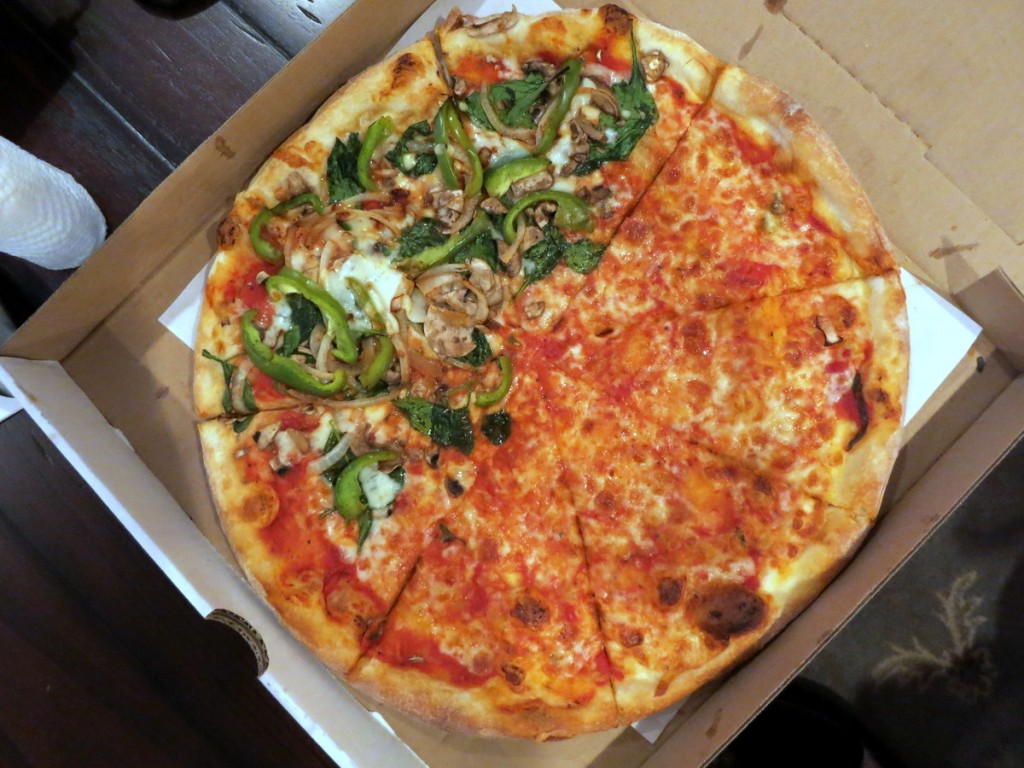 We've been ordering pizza weekly (usually on Friday or Sunday nights) and last week I finally saved Brooklyn South's number as a contact in my phone, cementing our love affair. It's the best!!

And now we're all caught up! I'll see you guys later this afternoon with the kickoff of the annual PBF Happy Holidays Giveaway Week. Lots of great fitness/food/beauty/fashion goodies will be up for grabs!

I hugged my mom goodbye just before 6 a.m. this morning. I'm obviously sad to see her go, but Ryan and I will be heading to my parents' place in Jacksonville for Christmas in two short weeks so I know we'll be reunited soon.