This morning I hope to make my fellow peanut butter lovers out there smile.
I have a recipe to share with you that is ridiculously simple and unbelievably tasty. And addicting. You've been warned!
The good news? You probably already have all of the ingredients that you'll need to make this snack in your pantry.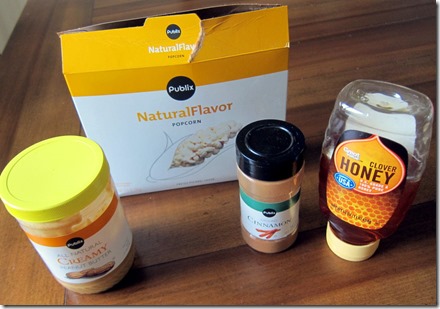 Popcorn. Cinnamon. Honey. Peanut butter. That's it!
Last night I had a serious peanut butter craving (shocking!) and started playing around in the kitchen after dinner. The end result was this cinnamon peanut butter popcorn!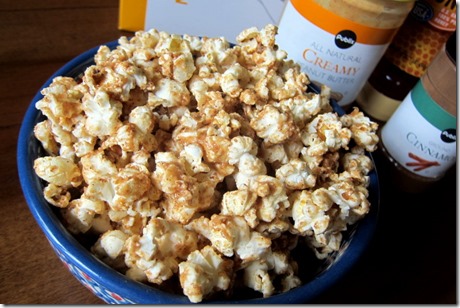 After one bite, I knew Ryan and I would have no trouble polishing off every last kernel while we watched The Big Bang Theory.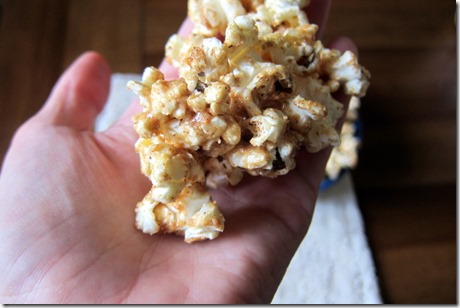 Any other Big Bang Theory fans out there? Ryan and I borrowed a few seasons of the show on DVD from our friends and we are hooked.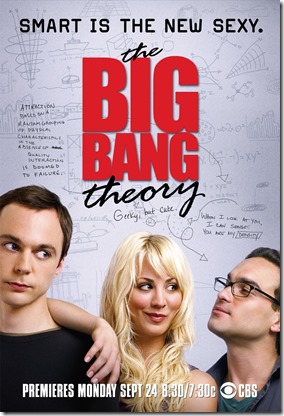 Sheldon cracks me up!
Ryan and I discovered the show a couple of months ago and are slowly catching up. We had the show on in the background when we were brushing our teeth one night when we were in Ireland and we both kept laughing so many times that we ended up watching two episodes!
And this blew my mind: Leonard is Rusty Griswold from Christmas Vacation! What!?!?
I know.
Clearly I haven't kept up with Johnny Galecki's career since Christmas Vacation. Shocking!
Anyway, the popcorn…
It was so, so easy to make and incredibly delicious. I ended up making a second batch and put it in Tupperware to bring to work with me today. (This post will actually be published while I'm at work. I'm working the early shift today. 4:30 a.m. = Brutal.)
The idea for this popcorn came from Becca who commented on an Instagram photo I posted of almond butter. She said she likes to drizzle the nut butter over popcorn and when I read that my mouth started watering and I knew I had to give it a go… with a little twist!
I tossed a bag of natural popcorn in a sweet and salty mix of peanut butter, honey and cinnamon and couldn't get enough!
Cinnamon Peanut Butter Popcorn
Ingredients
1 bag natural popcorn, freshly popped
1/4 cup natural creamy peanut butter
1 1/2 tablespoons honey
1/2 teaspoon cinnamon
Directions
Combine peanut butter, cinnamon and honey in a large bowl. Stir together and microwave until slightly runny, about 30 seconds.
Pour popcorn on top of peanut butter mixture and toss to coat.
Allow to cool slightly and enjoy!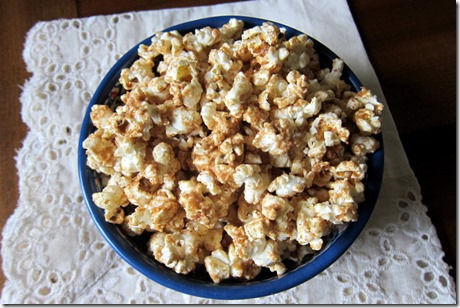 Ryan and I ended up throwing a handful of chopped pecans in the mix after I was done photographing the popcorn and I loved the added flavor. I highly recommend adding a handful or two of your favorite nuts, dried cranberries or butterscotch chips to the popcorn. The possibilities for add-ins are endless, but it's quite good without any help!
Enjoy!