Though there are always exceptions, on the whole I absolutely
adore
sleeping in a hotel bed. They're big and comfy and when hotels have black-out curtains, I find myself sleeping in way later than I ever can at home. This morning I only slept in until 6:15 a.m. but that's
9:15 a.m
North Carolina-time and basically unheard of for me. Usually If I sleep past 7 a.m. I consider that a victory so I was pretty pumped!
I also haven't been sleeping particularly well at our temporary apartment, so I think my body was more than ready for a solid night's sleep. It felt fantastic and I woke up this morning feeling more refreshed than I have in a while.
I knew I wanted to sneak in a quick workout before things start to pick up speed today, so I quickly ate a small apple on my way to the hotel gym.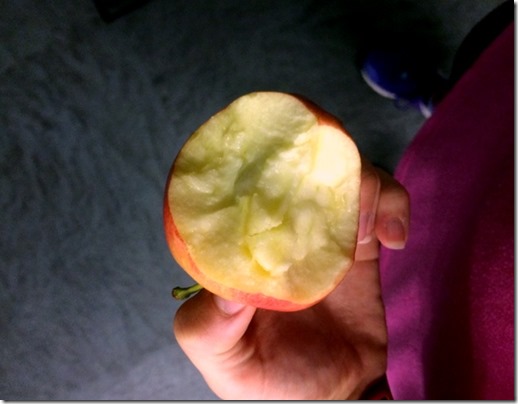 Is this not one of the most amazing hotel gyms you've ever seen?
No wonder this is the official hotel of IDEA World! They clearly know fitness people appreciate a good hotel gym!
My workout wasn't anything crazy this morning since I know enough to assume I'll be taking my body through its fair share of workouts over the course of the next four days. I kept thing simple with some low-impact cardio on the elliptical (30 minutes) before I hit up the weights for a quick upper body workout that looked exactly like this one I shared months ago: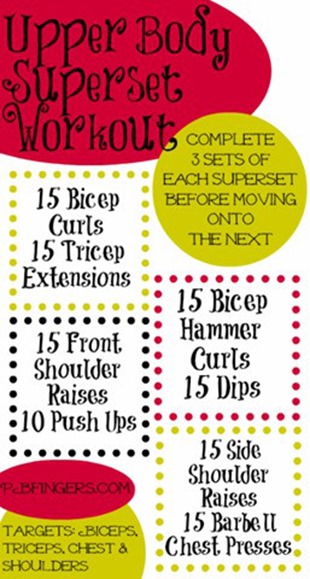 I was in and out of the gym in about an hour.
In the lobby of our hotel is a full-service Starbucks which obviously meant Starbucks became by breakfast for the second day in a row.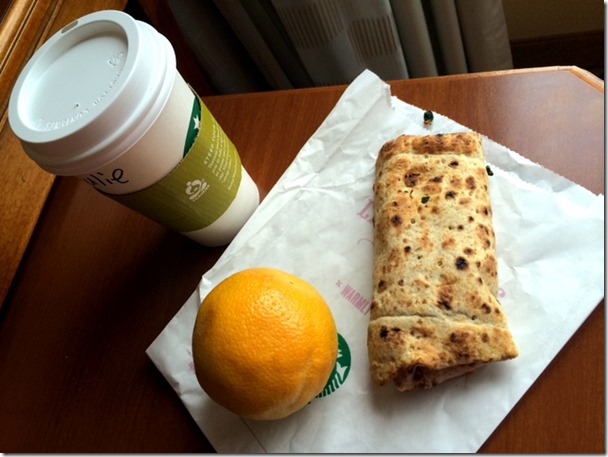 I ordered another spinach, feta and egg white wrap with an orange and a cinnamon dulce cappuccino. I know I've raved about cinnamon dulce cappuccinos on the blog before, but if you love cappuccinos, you must try it! I have two of my Pure Barre friends hooked on it now! So delicious.
My plans for the rest of the day include showering (my hair is on another level of greasy right now), picking up my IDEA packet at the convention center and a low-key night with some fabulous blogging friends in my hotel room! Katy is staying with me tonight and since most people are traveling today, we decided a laid back night at the hotel with wine and takeout would be the perfect way to relax and unwind a bit before the madness of IDEA begins early tomorrow morning. I'm totally craving Thai right now, so if you have a great recommendation for an awesome Thai restaurant located near the convention center that offers takeout, please let me know. Also, I'm LOVING your restaurant recs on my last post and will be using them for Friday and/or Saturday night's dinner plans. (Dying to try 118 Degrees!) Thank you!!
Have a great Wednesday!