Hello avocado toast!
This avocado toast is easy to make and packed with healthy fat and fiber!
After I received an email with a recipe for avocado toast from Top Chef Richard Blais, who is currently partnering with Benefiber, I gave the dish a try and thought it was fantastic! (Ryan gave it rave reviews as well.) The cayenne added a nice kick to the agave mustard and I could not taste the powdered Benefiber at all!
Here is the recipe, shared with Chef Richard Blais' permission:
Avocado Toast with Agave Mustard
Ingredients
2 ripe avocados, shelled and roughly chopped
4 slices whole wheat bread, toasted
sea salt to taste
1/2 lemon or lime, juiced
cilantro or parsley leaves, a few pieces
Agave Mustard:
1/3 cup mayonnaise
1/2 teaspoon cinnamon
pinch cayenne
1 tablespoon agave nectar
2 teaspoons Benefiber
2 tablespoons warm water
1/2 teaspoon turmeric
Directions
Mix Benefiber and water and then combine with mayonnaise
Add remaining agave mustard ingredients and reserve agave mustard
Simply mix the avocado with the salt and lime juice and top on the toasted bread
Drizzle with the agave mustard and top with cilantro or parsley and a squeeze of lemon or lime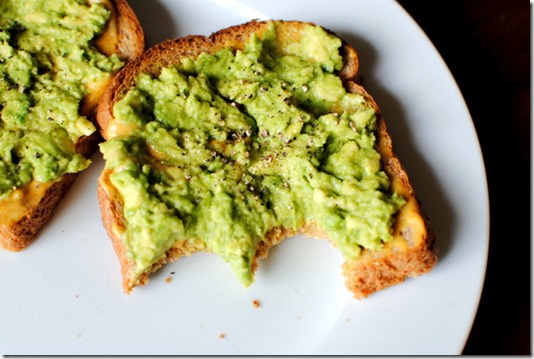 As you can see, I changed up the order of the recipe when I made it and spread the agave mustard on the bread before topping it with the avocado. I also topped it with freshly ground pepper which I thought added a nice kick to the avocado toast. Highly recommended!
And now for a fun giveaway…
One PBF reader will win Benefiber product and a $100 American Express gift card from the company to use as you wish. Sweet, huh!?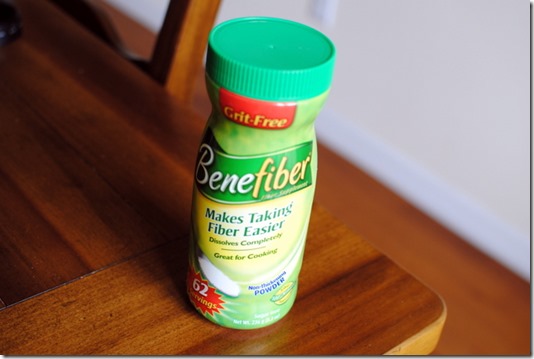 To enter this giveaway, simply comment on this post, telling me about the last healthy thing you ate today. Easy peasy!

I will randomly select a winner on Friday.

Good luck!

***

Disclaimer: This post was sponsored by Benefiber. All opinions are my own.

During the month of December, things felt a little more hectic than usual around our house. Between traveling, working and getting ourselves organized for Christmas, I found myself slacking a bit when it came to preparing well-rounded meals. Cereal and oatmeal were enjoyed for lunch and dinner a handful of times which isn't a big deal, but I knew I would feel more satisfied if I ate meals that were a little more nutritious.