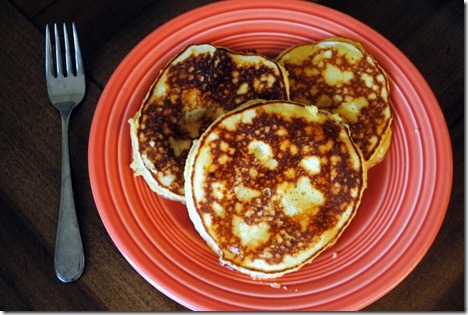 The pancakes of choice for today were cashew butter pancakes that I made the same way I make almond butter pancakes, but with cashew butter in place of the almond butter.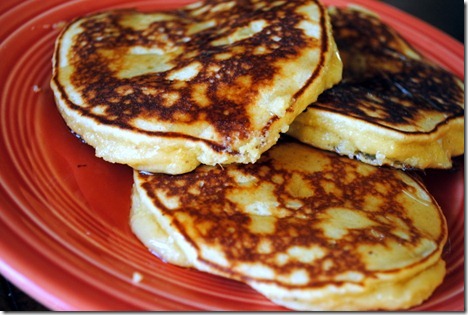 Topped with some syrup, of course.
After breakfast and a quick change, Ryan and I headed out for the 9 a.m. service at our church. It took us a while to get there because the guy in front of us was driving like an ass.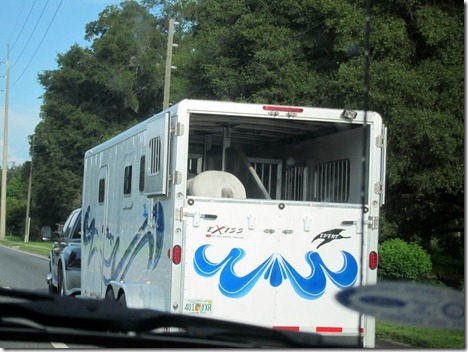 Just kidding. His driving skills were just fine and you simply cannot beat that kind of a view on a Sunday morning. Yeah buddy.
Today's service was a great one and Ryan and I had a good time discussing it before running some errands.
Our first stop took us to Gander Mountain at Ryan's request. As the daughter of a hunter, I am all too familiar with Gander Mountain. Though it carries basic necessities for hunting, fishing, camping and hiking, Gander Mountain always has a few hidden gems to be discovered that are quite amusing.
Would you care for a lovely camouflage vest with a built in butt rest?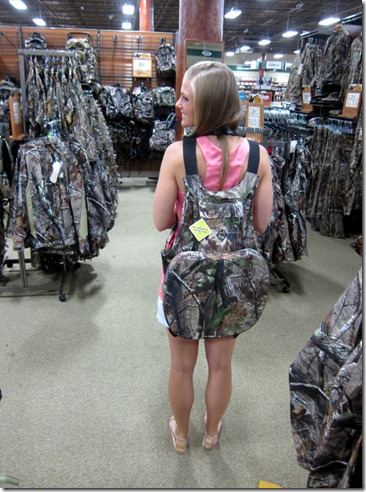 I told Ryan that I think there's a huge market for vest/butt rest apparel in sports merchandising. I can see football and baseball fans who sit in the nosebleeds sections of the stadiums with the super-hard seats absolutely loving a vest with a built in butt rest. Plus, they'd look lovely with a matching beer helmet, don't you think? 
On our way out of the store, once Ryan was done looking at hiking gear, we found the real winner of the day.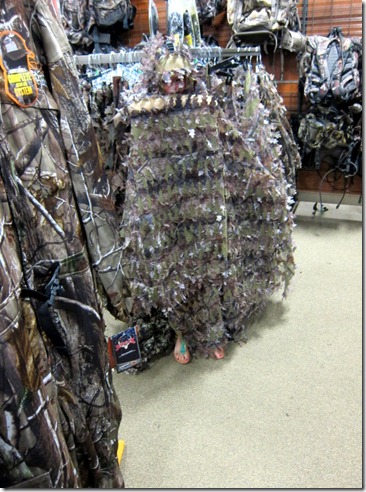 A 3-D camo poncho! Can you see me?
Why they don't sell these things when it starts to rain at Disney World, I'll never know. Ryan and I are currently trying to brainstorm some kind of a Halloween costume that would allow us to wear these, aside from Weird Swamp Thing.
When we arrived home, it was time for lunch. I started out my meal with a smoothie that ended up tasting like banana cheesecake in a glass!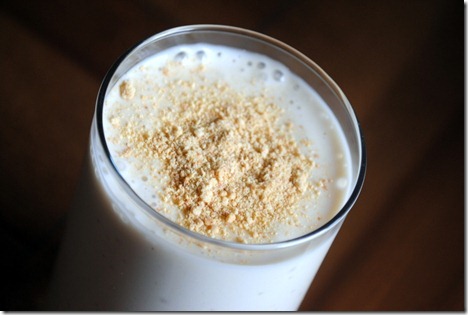 I owe it all to these little Laughing Cow cream cheese wedges.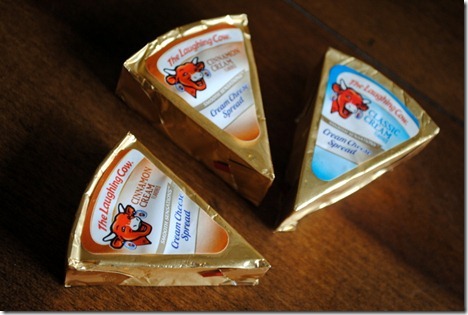 The company sent me their new cream cheese spreads to sample last week and the cinnamon cream and strawberries and cream flavors are my absolute favorites.
I used the cinnamon cream cheese spreads in my smoothie this afternoon and they added a cheesecake-like flavor to the smoothie that I adored.
I combined the following in a blender:
1 1/2 frozen bananas
3/4 cup unsweetened vanilla almond milk
1/2 cup vanilla Greek yogurt
1/2 cup low fat cottage cheese
2 Laughing Cow cinnamon cream cheese wedges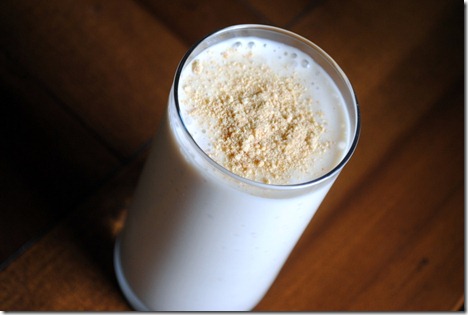 Garnished with graham cracker crumbs!
The smoothie filled me up more than I anticipated, so I ended up waiting another hour or so until I fixed myself a salad for lunch.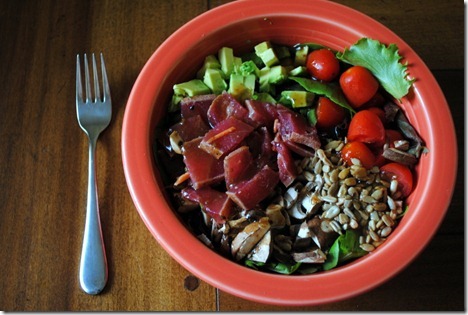 Our waiter at dinner last night told me that the chef loaded up my salad with an extra portion of the ahi tuna which was awesome since I was able to box up a few of the remaining slices to enjoy for lunch today.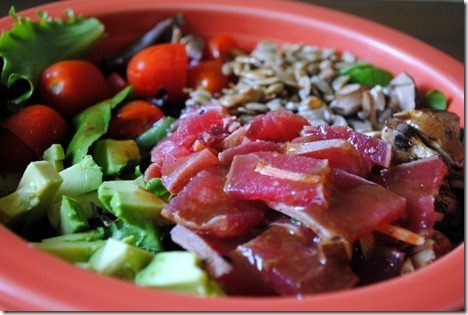 I topped my salad with the tuna, sunflower seeds, avocado, tomato, mushrooms and a ginger dressing.
I'm off to spend the remainder of the day working on a top-secret craft project that I'll be sure to reveal to you guys within the coming two weeks. Should be fun!

Enjoy the rest of your Sunday!

It seems that more often than not Sunday mornings in our house begin with pancakes.