Fact: I gravitate toward upper body exercises when it comes to strength training. To me, they're a lot more fun and interesting and for whatever reason, I enjoy feelin' in the burn in my shoulders, biceps and triceps!
I have to push myself to incorporate more lower body exercises into my routine from time to time, so I threw together this quick bodyweight workout last night and ended up using it in the boot camp class I taught today. (I paired it with a brief warm up, a 15 minute upper body weights circuit and 10 minutes of core work/stretching for a 55 minute boot camp class.)
While I did not complete the workout with the class (I demo exercises and correct form), I am planning to run through this lower body workout myself later this week and have a feeling the variety and fast pace of the workout will keep me engaged and help fight workout boredom! That's the plan, anyway!
You can easily customize this workout and make it longer or shorter depending on the amount of time you have to sneak in a workout. I think it would be a great one to do after a quick run outside since you can do it anywhere!
Here are some picture/video demos of a few of the exercises I incorporated into this workout: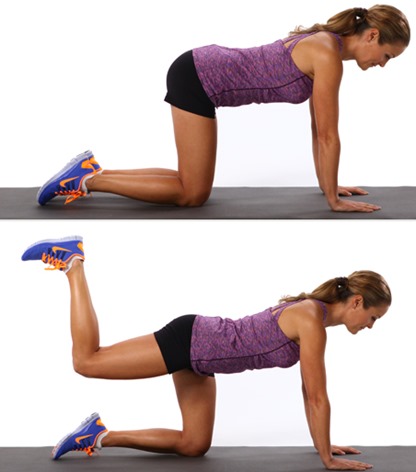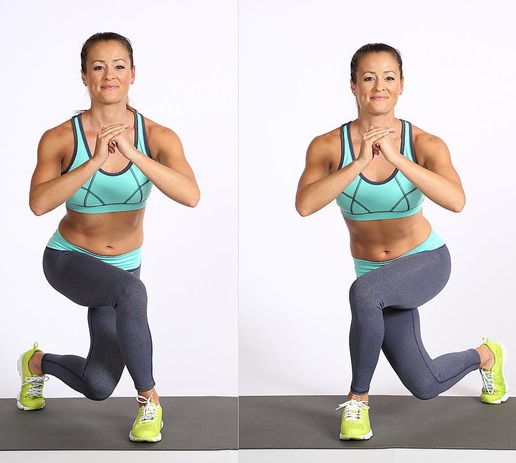 Note: For the pulsing plie squats, only come up about halfway for one rep! You want to pulse it out and feel the burn!
As always, please honor your body and rest as needed!
Similar Workouts