Saturday
Thankfully the weekend wasn't completely taken over by puking. We had a nice Friday night at home with the boys and kept things low key for Ryan's sake. Saturday everyone seemed healthy again so we made it out of the house for some morning fun at Discovery Place Kids.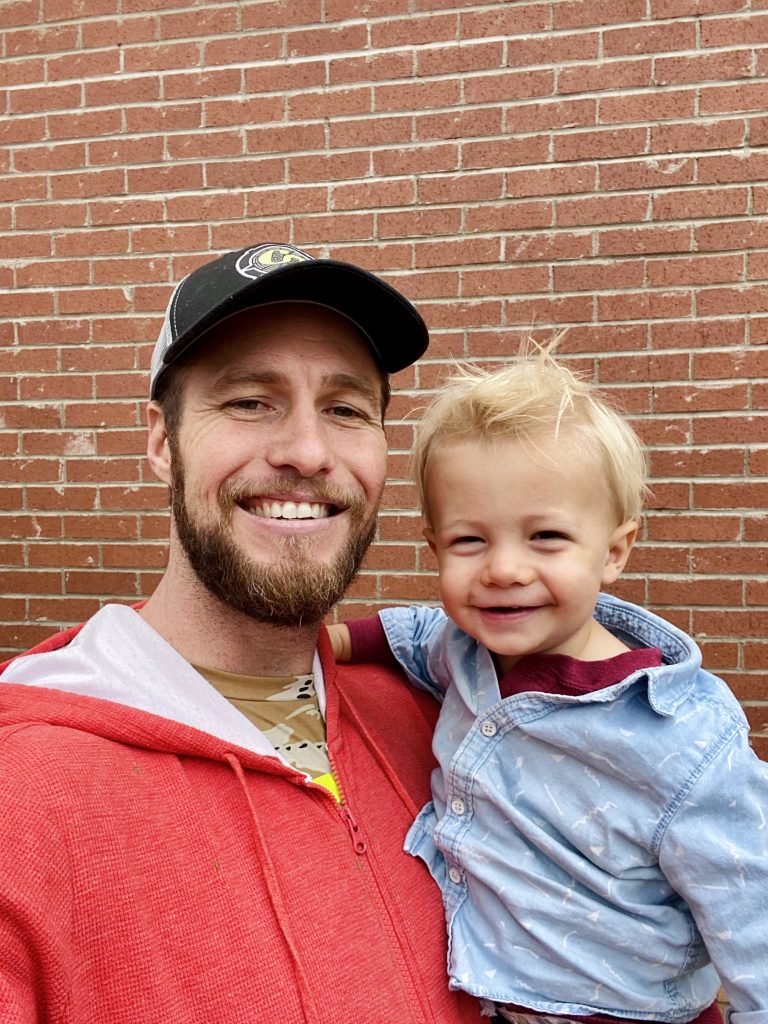 DPK is heaven for the boys, especially now that Ryder is running all over the place but it's admittedly a lot nicer to go when I have Ryan with me since the boys constantly love sprinting in opposite directions.
We spent most of our time on the play airplane and build-your-own race care area before our stomachs were ready for breakfast 2.0. When Ryan suggested Duck Donuts, we were all about it and headed off to order half a dozen freshly baked treats.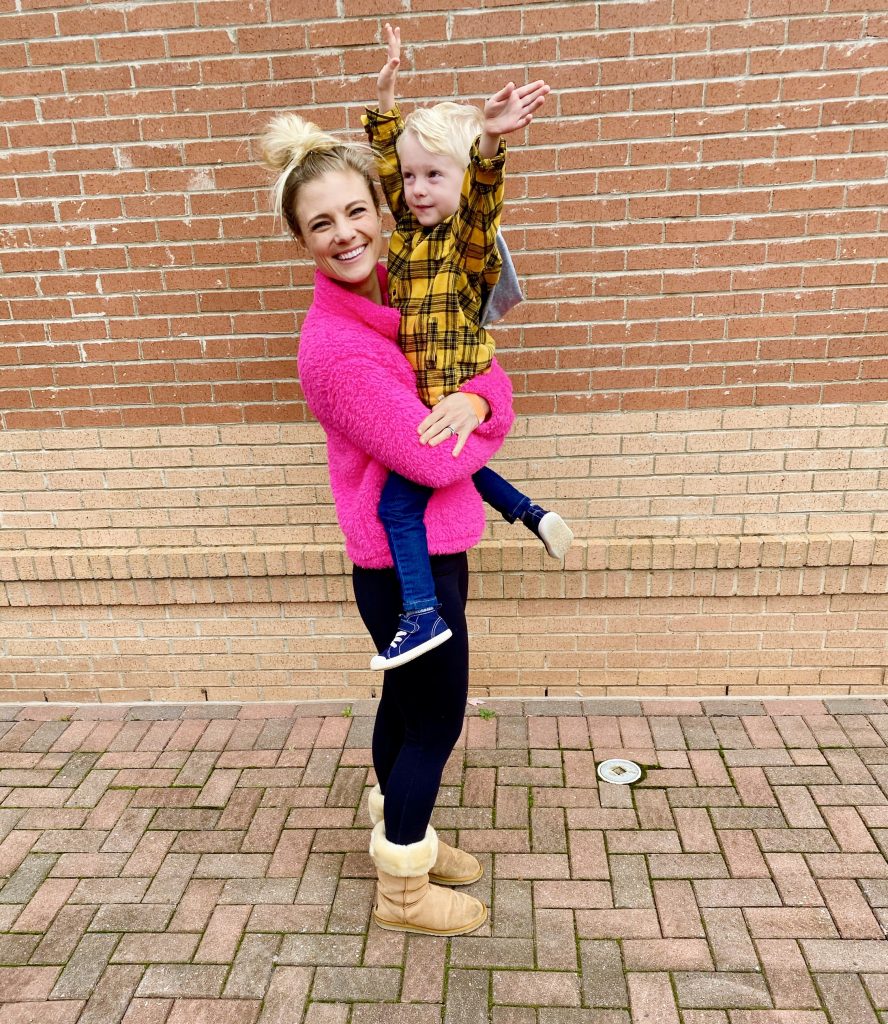 (FYI, my hot pink sherpa is SO warm and cozy! I ordered it back when I ordered the boys' plaid footie pajamas and it's currently 50% off and available in a bunch of colors.) 
The best one from this bunch was the French toast doughnut, made with maple icing and sprinkled with a dusting of cinnamon, sugar and powdered sugar.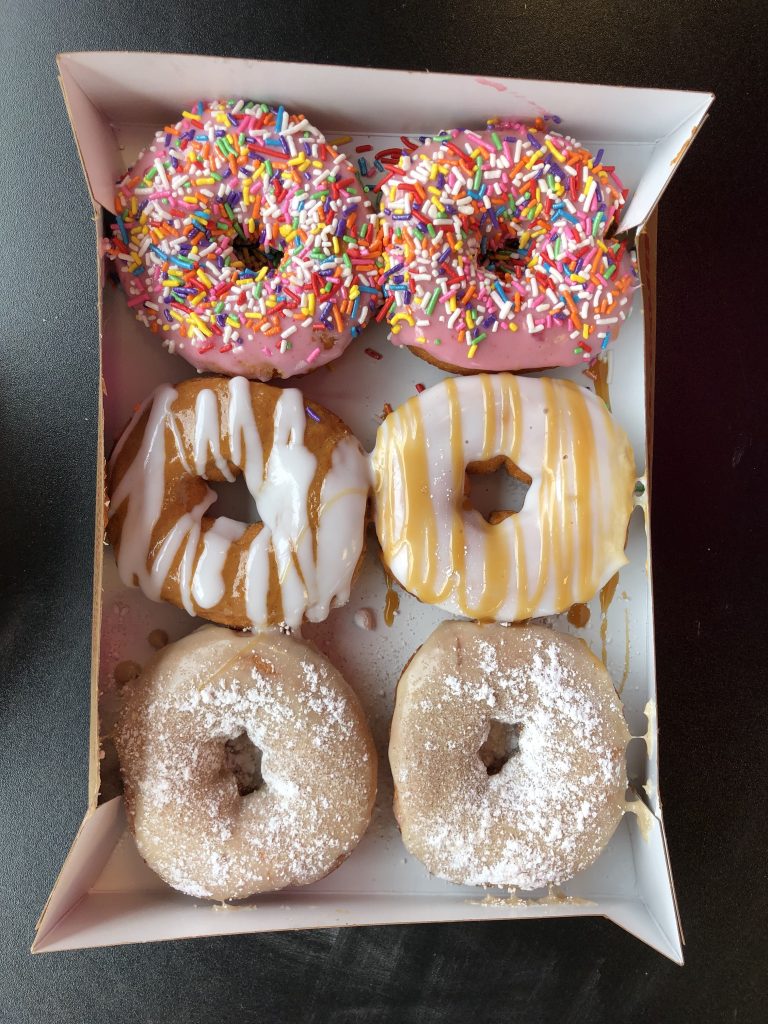 Before making our way home, we had to stop by Lowe's to select carpeting for our master bedroom closet. To make a long story short, when we moved in, Ryan removed some of the built in cabinetry in our closets because it is not a big space at all and felt incredibly cramped. This left some carpet lips exposed so Sadie, during one of her thunderstorm rampages, dug into the carpet and ripped a bunch of it up. We've been dealing with it for months but it's frustrating because whenever we walk out of our closet we track little carpet fibers all over our house. Clearly we were overdue in getting this fixed and by early December we should be good as new!
Ryder was ready for his nap by the time we made it home and while he slept, I worked on an upcoming gift guide while Ryan and Chase took Sadie on a walk around the neighborhood. I also spent some time tending to the crockpot chili I prepped earlier in the day since we had a chili cook off on the agenda for later that afternoon.
Once Ryder was up, we were all ready to make our way to the chili cook off and I wasn't sure how my entry this year would fare since I opted to make a "non-traditional" chili rather than stick to my cornbread comfort zone.
(My favorite $29 Amazon sweater strikes again!) 
There were about 10 non-traditional chilis entered into the competition ranging from BBQ pulled pork chili and a white bean chili to a pumpkin turkey chili and more. I made the crockpot chicken corn chili recipe from my blog and it was delicious! I made a double batch and swapped the chicken breasts for boneless, skinless chicken thighs and opted for BJ's Wellesley Farms organic medium salsa to give it a little kick.
After we arrived at the cook off, we ran around with the kids who had a ball in the bouncy house and at the face-painting station.
When Chase was getting his face painted, I asked him what he was getting painted and he said "Chase" and I was confused until I realized he meant the Paw Patrol character.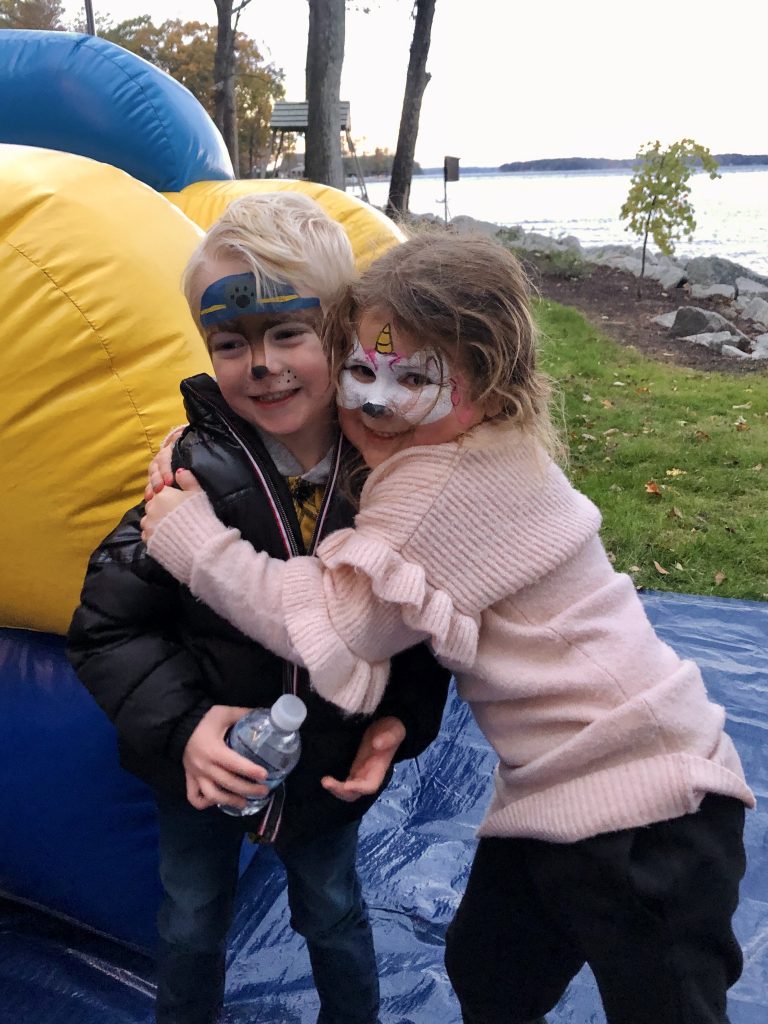 I don't remember being all that into facepainting as a kid but apparently I was missing out because all of the kids at the party were all about it!
Once the sunset, everybody was hungry so we dug into the chili and filled out our ballots ranking the top three traditional chilis, nontraditional chilis and cornbreads from the party.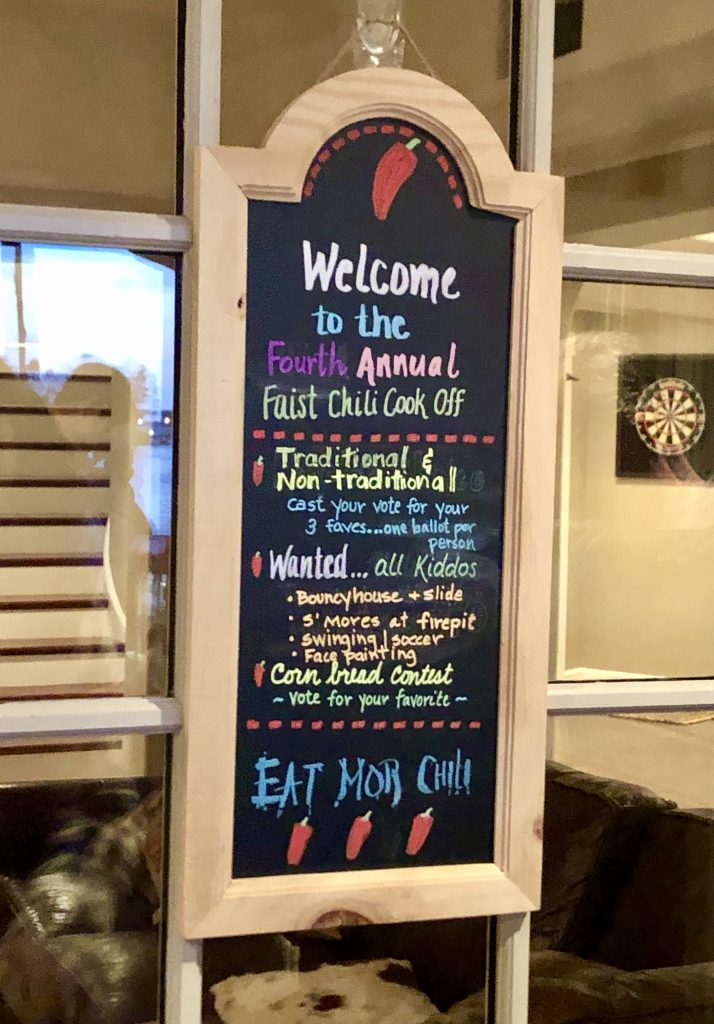 The winners were then announced and I was surprised how captivated Chase was by the whole completion aspect of the evening! Once he realized there was a prize for the top recipes (a mini cutting board and spoon engraved with the date of the cook off and 1st Place, 2nd Place or 3rd Place), he was very interested and really wanted Mom to take home a prize. I don't know where he got his competitive nature from but it's definitely not from me, though I was happy to make him happy when my non-traditional chili claimed the top spot! Woop!
We didn't last too long at the cook off after the winners were announced since it was already after the boys' bed time and made our way home for a super fast rendition of our usual bed time routine.
Sunday
I wish I had a fun recap to report for you guys for Sunday but it was a bust all around. I woke up with a pounding headache that quickly turned into nausea and ended up with repetitive puking so I clearly don't have much to share about Sunday! Thank goodness for Ryan because I was useless yesterday for pretty much everything.

Our plans for the week ahead include Chase's Thanksgiving feast at his preschool on Wednesday so I'm hoping our whole crew will be healthy and energetic for his special show and lunch. I also hope all of you are staying healthy out there! I know this time of year can be brutal for sickness.

Thanks so much for stopping by the blog today! Have a great Monday!

Hey friends. How are you doing? I'm currently blogging from bed and not feeling so great. I'm hoping the worst is behind me, as I spent all day Sunday throwing up and running back and forth from the bathroom. The stomach bug hit Ryan on Thursday and then took me out on Sunday and I'm triple crossing my fingers that the boys stay healthy. I'm also hoping my sickness follows the same path as Ryan's since he was a million times better 36 hours after he first threw up.