Fortunately the never-ending bouncing comes along with all sorts of facial expressions that thankfully amuse me to no end. But even with cute baby expressions to look at all day long, by the end of the day, sometimes I feel like I need a little pick-me-up. My treat of choice is typically something sweet, such as this coconut dessert popcorn I made last week. It was so good that I've made it two more times since and love the way it's perfectly portion controlled for one person!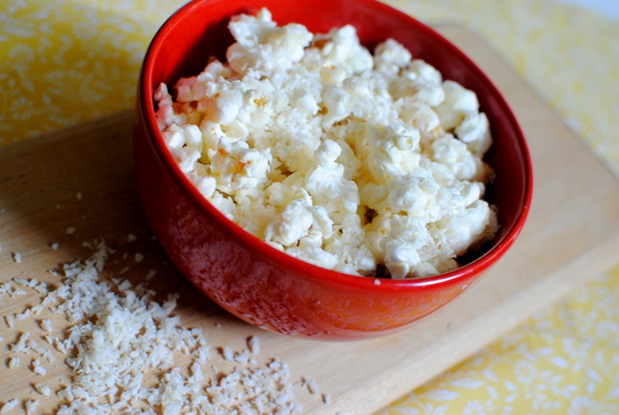 And you better believe it was an easy recipe I could quickly prepare while Ryan took over Chase Bouncing Duty before he was ready to eat again.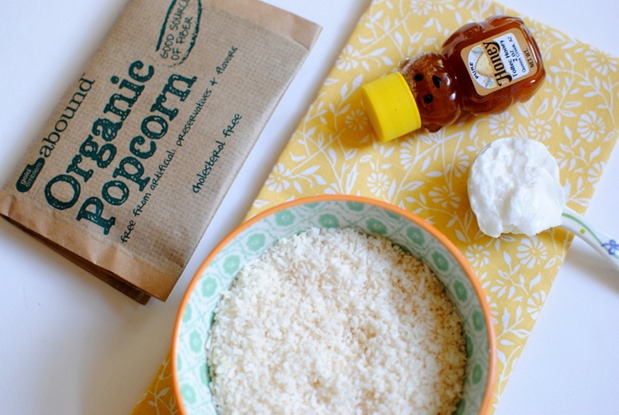 If you love coconut and find yourself in the mood for something sweet, salty and deliciously crunchy in the near future, I think this recipe may be right up your alley. (You should also try this Cinnamon Peanut Butter Popcorn <—SO good!)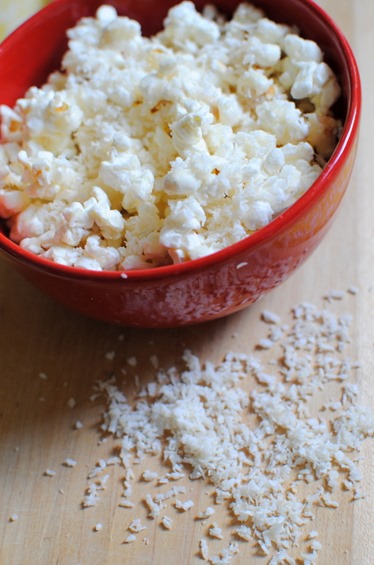 Coconut Dessert Popcorn For One
Makes one three-cup serving
Ingredients
3 cups air popped popcorn (preferably freshly microwaved and a bit warm)
1 tablespoon coconut butter
1/2 tablespoon Earth Balance Coconut Spread (you can also use more coconut butter if you prefer)
1/4 teaspoon honey
1 tablespoon unsweetened coconut flakes
Directions
Combine coconut butter, coconut spread and honey in a large microwave-safe bowl. Stir together and microwave until slightly runny, about 20 seconds.
Pour popcorn on top of coconut butter mixture and toss to coat.
Sprinkle with coconut flakes (adding more if desired), allow to cool slightly and enjoy!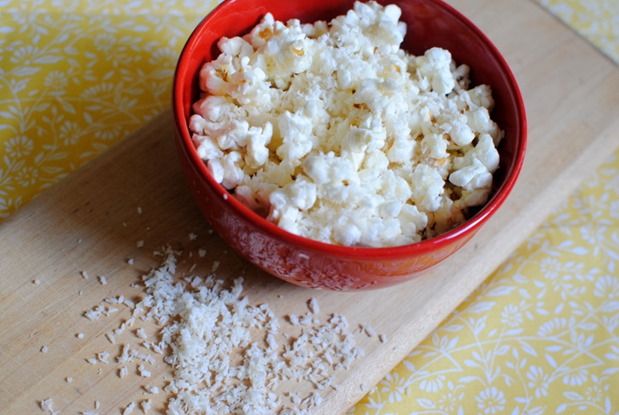 Yum!

Sometimes I feel like I spend hours of my day bouncing Chase up and down. He absolutely loves movement of all kinds and it can often seem like the only way to keep him happy is to bounce, bounce, bounce. If you try to balance him in between your legs and hold onto him with one hand, he screams, making bouncing a two-handed, all-consuming job.