This morning I took a spinning class at the gym. Ryan and I signed up for an indoor triathlon on Saturday where we'll be swimming, biking and running for 15 minutes each and I figured getting my butt on a bike would be a good idea before the race.
During the spinning class, I was able to motivate myself to go all out during the sprints, but during the hill climbs, I began to slack a bit.
Then the instructor said something that changed my attitude and motivated me to push myself for the rest of the class.
This sounds like something I need to add to my list of my favorite exercise mantras!
"Determination now or regret later."
I can think of a handful of times when I've slacked off or veered off track, only to regret it later.
Maybe we didn't stick to a training plan for a race. Maybe we didn't put all of the effort we should have into studying for a test. Maybe we didn't take the time to go above and beyond for a project at work.
Holding onto the motivation within us and tackling a goal with determination and conviction rather than bowing out or taking the easy route always leaves us with a better feeling than the feeling of "I could've done better." Being uncomfortable and going outside our comfort zone for a little while is almost always better than feeling regret later.
I must admit that if I slacked off during today's spinning class, I wouldn't be filled with regret for the rest of the day. A subpar workout doesn't stick with me and ruin my day, but these words can be applied to the areas of my life where I'm striving to achieve something important and need extra motivation to stick with my goals. I figured they might strike a chord with some of you out there with big goals in your life at the moment.
Determination!
Breakfast
Breakfast this morning was my favorite breakfast sandwich.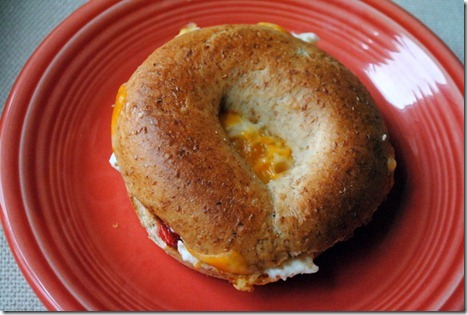 Eggs + Jelly + Cheese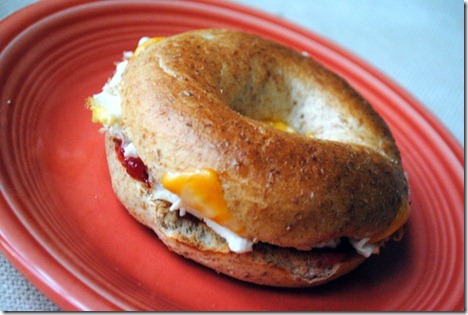 Plus a hot mug of coffee!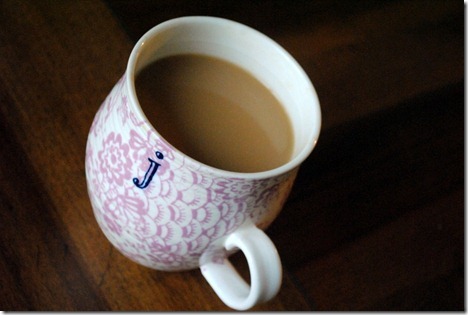 Questions of the Morning
What is a goal that you have in your life right now?
What do you do when you feel your determination start to waver when you're trying to accomplish a goal?