This easy baked ginger chicken recipe is a simple dish that comes together quickly and tastes great as leftovers, too! After marinating chicken breasts in a deliciously tangy combination of ginger dressing, fresh lime juice, sesame oil and cilantro, bake the chicken for 30 minutes and enjoy with your favorite sides or on top of a fresh chopped salad. Thank you to Naturally Fresh® Brand Dressings for sponsoring this post. I hope you enjoy the recipe!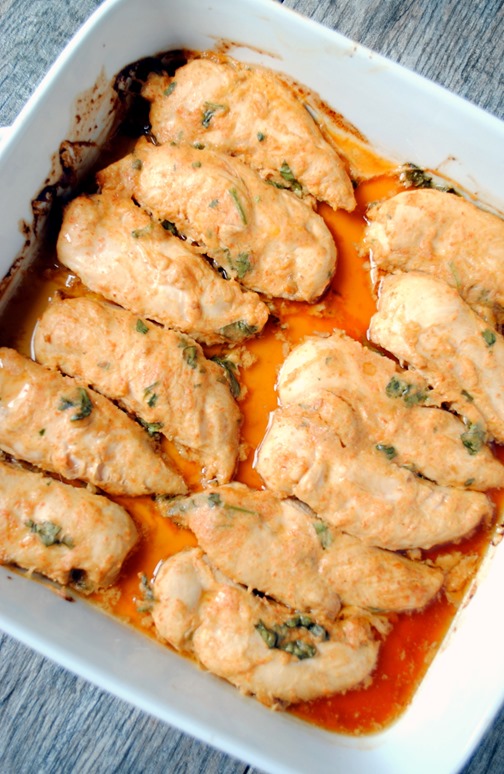 Now that summertime is here and every day seems to be warmer than the last, I find myself wanting to spend the least amount of time possible prepping dinner in a hot kitchen. Is it just me or does simply turning on the oven make your entire house feel at least 10 degrees warmer?
If you're always on the lookout for simple recipes like me, I think you will enjoy this recipe for easy baked ginger chicken. You'll turn on the oven once, but enjoy flavorful ginger chicken leftovers for days! Like the name implies, it's a simple dish that comes together quickly thanks to a tangy marinade. (I chose to bake the chicken and let it cook away while Chase, Sadie and I played in the backyard at Chase's water table, but you can absolutely grill the chicken and bypass the oh-so-hot oven altogether if you prefer!)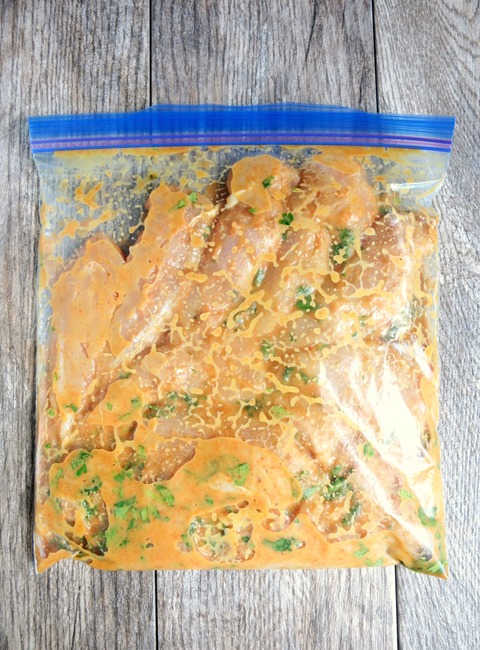 Though freshly baked chicken is delicious, perhaps my favorite way to enjoy this recipe is to prep it on a Sunday and use the baked ginger chicken throughout the week in chopped salads, wraps and sandwiches, completely eliminating the need to cook when lunch or dinnertime rolls around.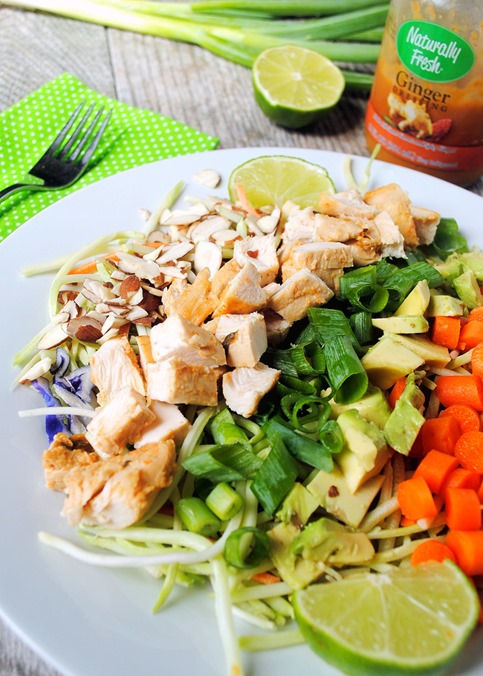 The base of the marinade is Naturally Fresh Brand Ginger Dressing made with sweet carrots and spicy ginger. The dressing tastes like the fresh ginger dressing you find at sushi restaurants and is made with no artificial flavors, colors or preservatives.
The dressing also does not include any thickeners and the texture comes from real ingredients that come together to create a dressing with a home-style taste. I paired it with sesame oil, fresh cilantro and lime juice to create tasty marinade for chicken breasts and we loved the end result!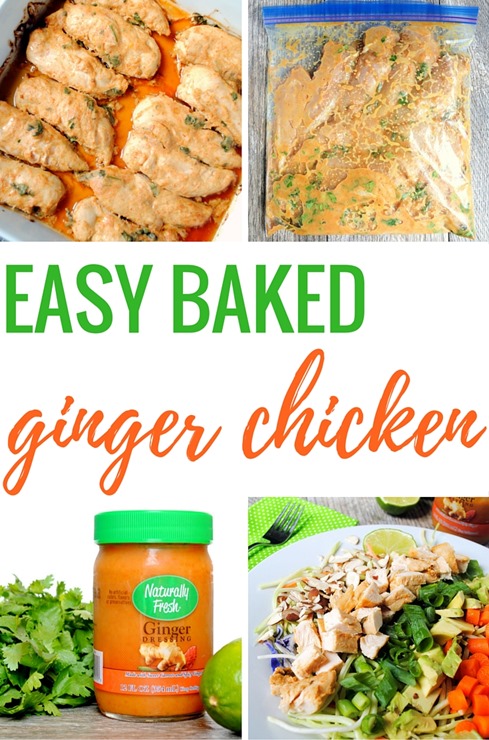 Easy Baked Ginger Chicken
Ingredients
2 pounds chicken tenders
3/4 cup Naturally Fresh Brand Ginger Dressing
2 tablespoons sesame oil
juice of one lime
1/4 cup chopped fresh cilantro
Directions
Place chicken into a one gallon-size freezer Ziploc bag.
Add ginger dressing, sesame oil, lime juice and cilantro to the bag, seal tightly and shake and squeeze the bag so all of the ingredients mix together and chicken is coated in the marinade.
Place bag in the refrigerator until you are ready to bake the chicken (ideally letting it sit for no less than four hours).
Preheat oven to 350 degrees. Remove the chicken from the bag, placing it into a baking dish coated with cooking spray. Discard remaining marinade.
Bake for 30 minutes and serve with your favorite sides!
Refrigerate leftovers to use on salads or in sandwiches, wraps, etc.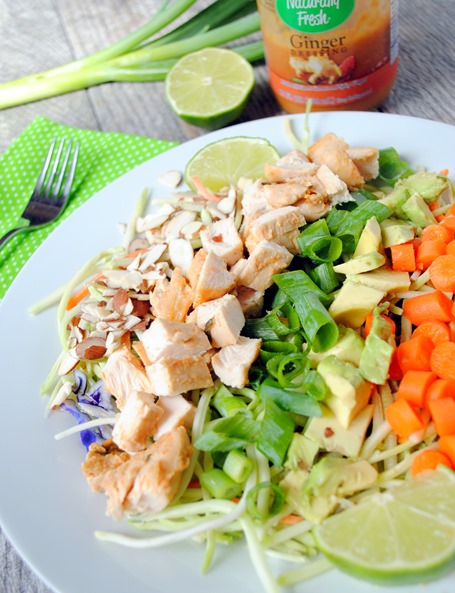 Enjoy!