Good morning!
I already miss slowly waking up and wandering off to the Fantasy Dining Room aboard our cruise ship to leisurely enjoy a yummy breakfast and a hot cup of coffee.
I suppose vacation really is over. Boo!
At least I can relive my time on the ship through recap posts which will be coming your way beginning this afternoon.
Non-Workout 
This morning Ryan and I caught up on sleep and skipped the morning workout we initially planned for the day. I'm thinking a lunchtime workout may be in order, but I'd also like to unpack and get my life back together, so we'll see!
Breakfast
Breakfast used up the only food we had on hand. A trip to the grocery store is necessary today!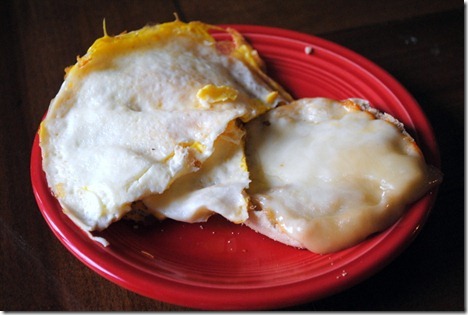 My egg sandwich included a toasted whole wheat English muffin, a slice of muenster cheese, strawberry jelly and two fried eggs.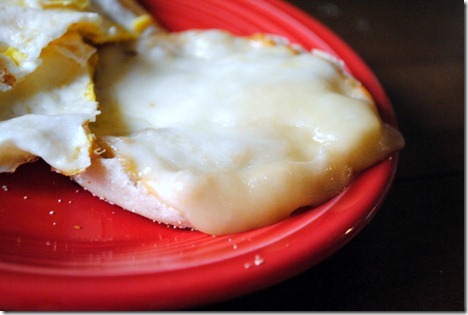 The highlight of my morning meal was a hot cup of crème brulee coffee!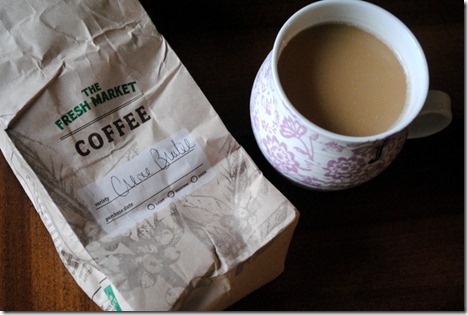 As a birthday gift, my mom gave me about six different kinds of flavored coffee from The Fresh Market in St. Pete to try. I love flavored coffee!
My mom knows how much I adored The Fresh Market's peppermint crème coffee over the holidays and filled up a variety of bags with enough grounds to make about five cups of coffee each so I could enjoy a little sampler pack from The Fresh Market. Such a neat gift!
The crème brulee flavor is a winner.
I also received a milk frother from my family that I cannot wait to try. I'm not exactly sure how to use it (just turn it on after I add milk to my coffee or before?), but I plan to read the instructions and test it out today!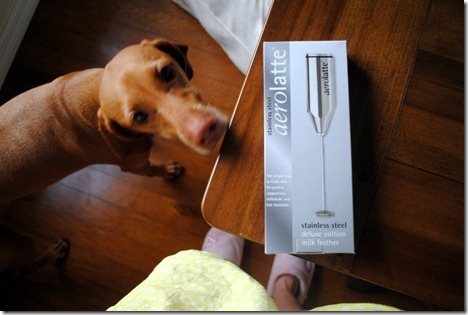 Exercise Ball Chair
Another birthday gift I received from my family was an exercise ball.
This was actually the only gift idea I could think of when my family first asked me if I had any specific items on my birthday wish list.  I've wanted to use an exercise ball as a chair in my home office for a while now but never bought one for whatever reason.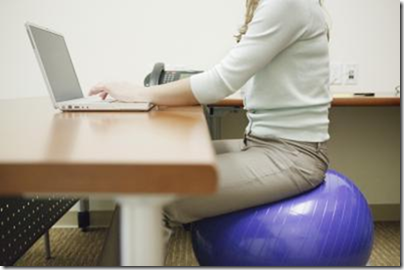 (Source)
I know that there are basically just as many pros as there are cons for using an exercise ball as a chair and do not plan to use it all day long, but I get sick of sitting in my usual desk chair from time to time and thought it might be a good change of pace every once in a while. Plus, I am hoping to slowly accumulate more at-home workout equipment, so it's a welcome addition!
Speaking of funky desk situations, I remember one of my former bosses bought one of those treadmill desks for his office.
It actually sat in the box for more than a year while I worked there, but I always wanted to see him use it! I don't think I'd want to work at a treadmill desk all day long, but it might be a nice little breather when I start to get antsy at my computer.
Question of the Morning
Would you ever want to work at a treadmill desk or at a desk that required you to simply stand up all day long?