We're halfway through the week! Truthfully today feels a little bit like Friday to me because tomorrow two of my best friends are coming to town!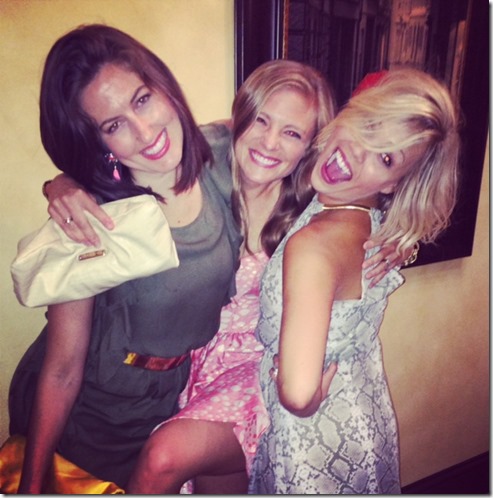 Merri and Ashley are arriving early tomorrow afternoon (they're going to the same wedding Ryan and I are attending in Savannah and we're all driving down together on Friday) and the three of us have some fun stuff on the agenda that will begin the minute they land! The countdown is on!
But today I have to keep my face glued to the computer to wrap up some work-related projects and a few blog posts I want to get done before they arrive.
Last Night
Last night, when I arrived home from Girls On The Run, I saw a box from Amazon waiting for me on our doorstep and knew immediately what was in it…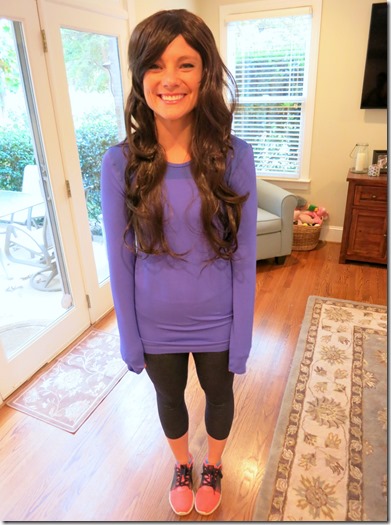 A brunette wig! (The bangs on that thing are a beast to tame.)
I bought the $12 wig as part of my Halloween costume and it is unfortunately much longer and wavier than it looked online. I need something just past my shoulders and straight, so I may be giving the wig a little haircut and trying to straighten it out (I'm planning to follow this tutorial) unless I can find something better at a local party store soon.
I was surprised when Ryan told me he didn't think I looked that different as a brunette. What!? I suppose that's a good thing because I feel like my naturally blonde hair seems to be getting darker and darker with each passing year.
After trying on the wig, we sat down to a simple dinner that included steamed veggies with garlic salt, sweet potatoes topped with cinnamon and a drizzle of maple syrup and ham steaks cooked in a glaze that I made with spicy mustard and maple syrup.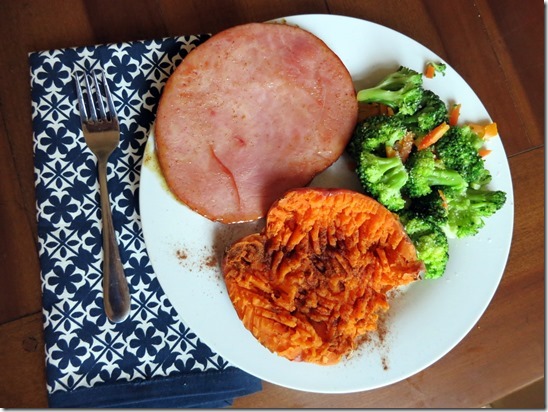 Dinner fueled a 45 minute walk with Sadie before we were in for the night.
Now I'm off to get cracking on today's to-do list! Sadie is headed to the vet later this morning and has no idea what's coming. Uh oh… We all know the vet is her all-time favorite place to be.
This is what our time in the waiting room always looks like: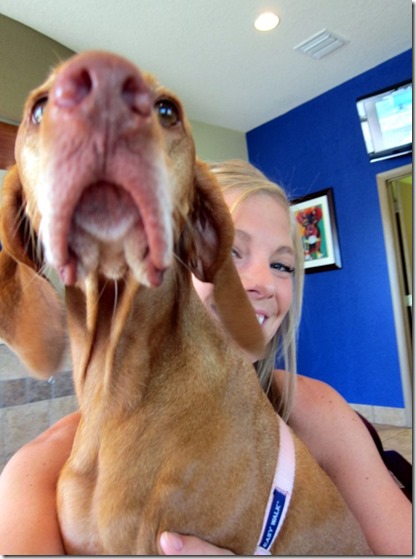 It will be an adventure, as always, I'm sure!
Have a great Wednesday!