My day began a little later than usual with a 7:15 a.m. Pure Barre class. I met up with my friend Chandra and we both knocked out our 19th class of the month! We're trying hard to complete the Pure Madness challenge at our studio this month and we're so close. Only one more class to go tomorrow, baby! Nothing like finishing the 20-class challenge on the last possible day of the month, right!?
After barre, I stopped by the grocery store since I didn't have to be at the gym for work until later this morning. I stocked up lots of food and fresh produce for the week before heading home to make scrambled eggs and toast for breakfast which I ate while typing up my morning blog post and snacking on two coconut power balls.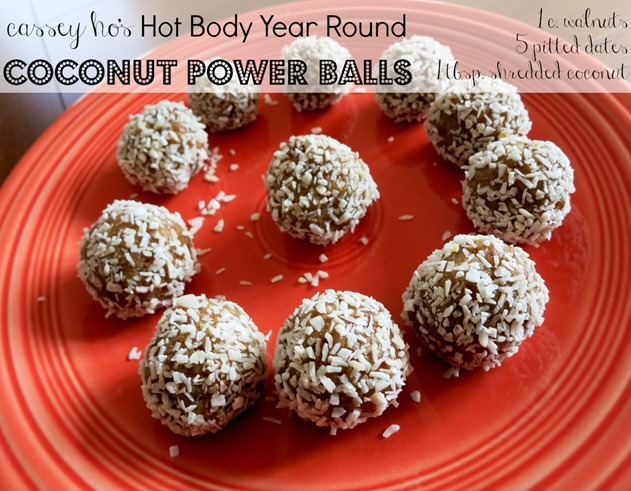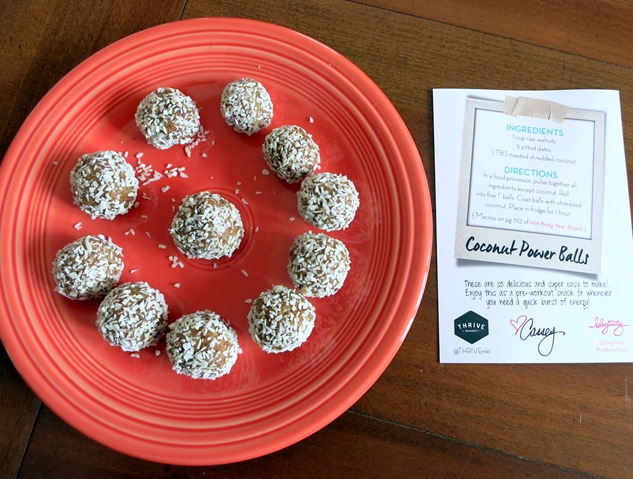 I made a double-batch of the power balls over the weekend by following a simple three-ingredient recipe found in my friend Cassey's new book, Hot Body Year Round, which I received from Cassey late last week. (In a food processor, pulse together 1 c. walnuts and 5 dates. Roll into balls and coat with 1 tbsp. shredded coconut. Refrigerate for one hour.)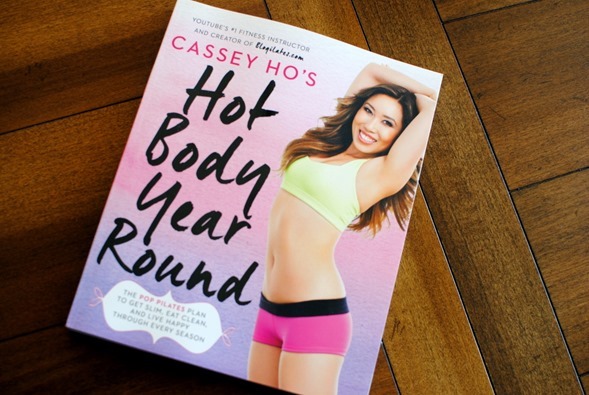 Cassey's book features lots of healthy clean-eating recipes, workouts, meal plans and more. She works incredibly hard and has created a very successful brand (she's the number one fitness instructor on YouTube!) and you can see a bunch of her tips for success in this post: How To Grow Your Blog and Make Money.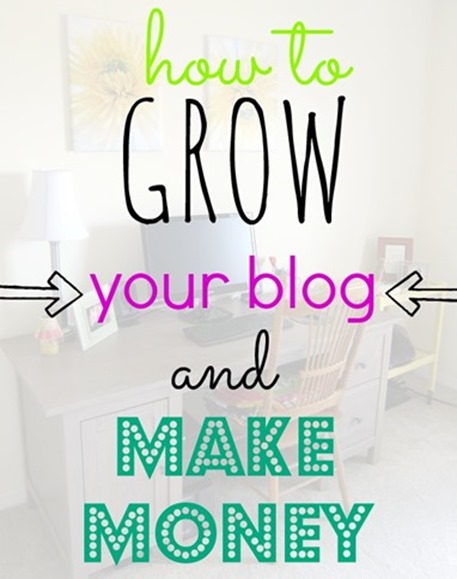 After breakfast and blogging, it was off to the gym where I worked for a few hours before heading home for a late lunch.
One I made it back home, I dug into the fridge and pantry and grabbed a bunch of different foods to throw together a quick chicken sausage skillet for lunch.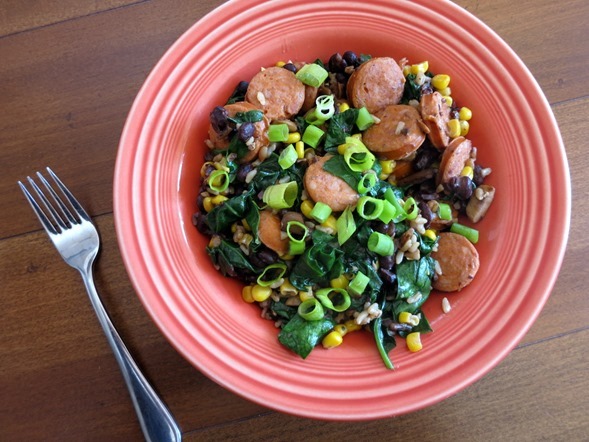 In the mix:
Black Beans
Corn
Spinach
Mushrooms
Scallions
I made a double batch so I can bring the leftovers to work tomorrow for lunch. Cook once, eat twice!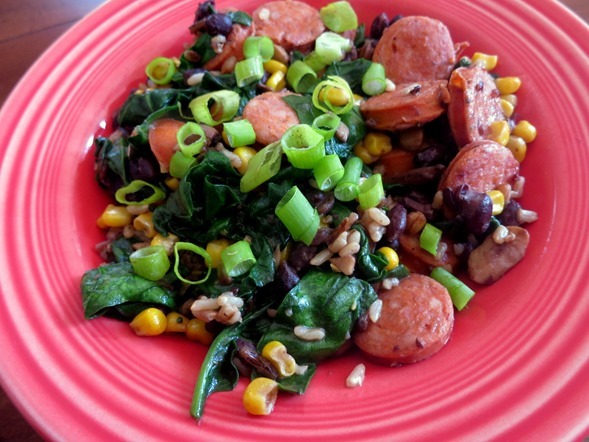 Now I'm heading back to the gym to wrap up the work day.

Have a great Monday evening, my friends!

Good afternoon! How is your Monday going so far?