It's not even 9:30 a.m. and I feel like I've been out and about for hours already!My non-stop morning began at the gym where I taught my usual 6 a.m. spin class. As we set up our bikes, I had a feeling our morning ride would be a good one because people were chatty before we began. Though my 6 a.m. group is usually pretty energetic, it can often take a few songs for them to really seem engaged, so it's nice when people arrive to class in a good mood.
After my class was done, I didn't have much time to hang out and talk once I wiped down my bike because I had a Pure Barre class to attend! I don't usually double up my workouts, but this month I've paired a spin class with Pure Barre a handful of times because I was determined to complete the Pure Madness challenge. Thankfully this morning, on the very last day, I completed my 20th class for the month of March. The class was packed, so I have a strong feeling I wasn't the only one who barely squeaked by!
Breakfast
After barre, I drove home to grab a much-needed shower and fix myself breakfast. I made myself an egg sandwich on a toasted English muffin and served it with two clementines.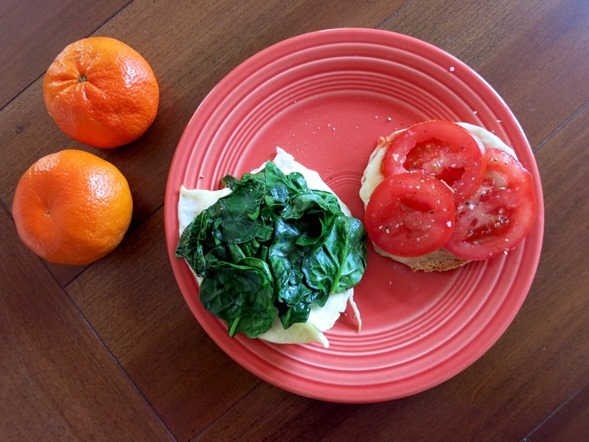 Two Fried Eggs + Spinach + Tomato + Swiss Cheese + Salt + Pepper
During my first trimester, I was on a serious egg sandwich kick which morphed into an obsession with cheesy scrambled eggs. For the last few weeks, I've been all about egg white oatmeal and protein pancakes, so it was nice to change it up and make an old favorite this morning.
Plans for the day: Work + Girls On The Run!
Oh, and a quick little aside for those of you who may be in charge of making a dessert for an Easter dinner or brunch this year… Paula Deen's Not Yo' Mama's Banana Pudding is unreal.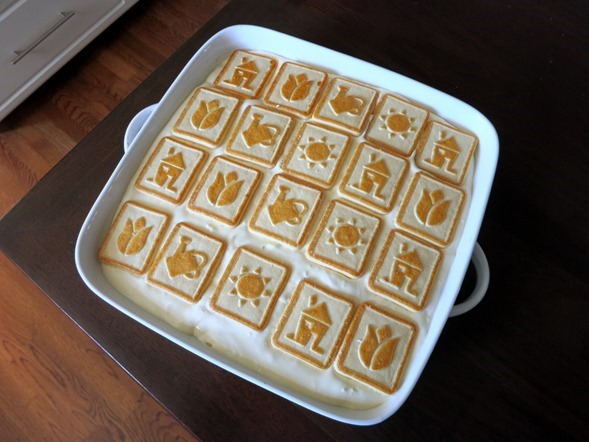 I know I've talked about it on the blog before, but I made another batch last night and Ryan and I agreed, once again, that it simply cannot be beat. It's the perfect banana pudding for those who don't usually like banana pudding because the only banana flavor in it comes from actual bananas, not weird pseudo banana flavorings. And here's a little tip I stole from my brother-in-law who first introduced us to this recipe: Instead of Cool Whip/frozen whipped topping, use real homemade whipped cream. It takes the recipe to another level!
And now that I've spent a little too much time talking about banana pudding, I gotta go! Have a great Tuesday!